We had a cracking team of marketing volunteers at this year's festival who had the opportunity to help with promoting the ...
Two weeks on and the eleventh Flatpack already seems like a distant dream, and we're slowly returning to normality here at ...
We've wrapped up our eleventh Flatpack Film Festival and had a whale of a time – we hope you did too. Our programme ...
1) Everything In between screenings I can't think of anything better to do than pop into the hub and play Everything, the new PS4 ...
1) Holorama The greatest joy of working for Flatpack is being able to bring this kind of treasure trove to Birmingham. Digital artist ...
Revelry, melodrama and a decent helping of cereal to complement your morning cartoons. Read on Amy Smart's Flatpicks to give you ...
Next up giving her twopence is our Festival Assistant Lauren Young… 1) Radio Dreams Both brilliantly funny and a treat for the ...
Documentaries are a massive part of the Flatpack experience, and this year there are 15 to choose from that traverse time and space, ...
It's that time of year again when in the run up to the festival we're on hand to guide you through the programme. Kicking ...
Here at Flatpack, we're just as intrigued by films as we are by the intricate processes of production. Here we present the ...
Optical Sound is a mini-festival in its own right, so dive into our guide broken down into five sections to help you through the ...
We just couldn't help ourselves. As if the first time wasn't enough.  If you didn't manage to catch it, Take Me High ...
It's time for our first series of trailer-orientated posts getting you geared up for the festival, now only 2 weeks away. First ...
Newly appointed Flatpack FEDS Trainee Rico Johnson-Sinclair gives us the lowdown on Staffordshire's very own Pocket Film Festival ...
Our full programme is now online, brochures are making their way to city-centre shelves, and with less than a month to go before ...
Sizzlin' hot out the frying pan, Flatpack's got its first fresh batch out for the catchin'. Let the following ...
Applications for flatpack 11 volunteers have now closed. Film Festival seeks enthusiastic volunteers for week-long cinematic ...
It's that time of year when we revamp our identity for the upcoming festival. This year it encompasses a city skyline – ...
As we reach the end of the third week of 2017, things at Flatpack HQ are just starting to warm up. We have a new colour scheme, the ...
Roll up, roll up! Come one, come all and see how you can help engage children in film through this new opportunity offered by Flatpack: ...
It's not often that we advertise for jobs that don't spring directly from us, but two significant posts soon reaching deadlines are ...
Jill (dir: Lilli Carré, 2016) – screening as part of Push and Pull on Sunday 11 December. Edge of Frame is a blog that explores ...
Last year was our tenth birthday, and the submissions we received reflected the gamut of eclectic and brilliant films that made ...
Born in a Void (dir: Alex Griggs, 2016) Late Night Work Club is a loose collective of animators founded by Charles Huettner, Scott ...
Our Festival Assistant Lauren Young headed over to the Dutch capital to spend a week at Cinekid Festival. Here's what she had to ...
Flatpack are recruiting! If you're an 18-24 year old looking for a brilliant opportunity to work on the production of Flatpack ...
Shock and Gore is a festival of Horror and Fantasy cinema which celebrates its 6th year in 2016. We got in touch with festival director ...
As part of Flatpack's celebration of mind-altering short films on Channel 4, independent film programmer Kate Taylor has selected ...
In our first guest blog post, we asked local filmmaker Sima Gonsai to give a little more information about the programme on Screendance ...
After eleven full-on days for team Flatpack, the festival is being packed up for another year. Furniture and films are being returned, ...
This morning the solar eclipse heralded the beginning of the second day of Flatpack 9. With fittingly blue skies over Birmingham, the ...
As you probably guessed from all the cosmic activity (aurora, eclipses), the ninth Flatpack Film Festival is nigh. Tonight we embark on ...
       A lovely email dropped into our inbox the other day. A group of West Midlands-based illustrators have re-imagined poster designs ...
Our partnership with Colmore Business District, Film Bug, is back for its fourth year over the first weekend of the festival (20-21 ...
Last night we dreamt it was Flatpack opening night, so it was some relief to wake up and find out we still have a week to go. However, ...
This year, as ever, there are opportunities galore for all you cinephiles and future filmmakers to get involved at Flatpack. Whether ...
After many a late night we are delighted to get the festival programme to you in record time. The full 2015 programme is now online and ...
With our ninth festival coming up next month (19-29, if you had forgotten…), on Friday 6 March we are heading down to the Hackney ...
*Twirls proudly*…A new year and a new festival identity, how do we look? Ten festival highlights are now on sale. These include ...
Before Christmas we announced a few Flatpack 9 highlights with our first peek post. Since then, the festive season has become a distant ...
Forget shopping days till Christmas; there are only 90 sleeps until Flatpack no.9! More details will appear here in the new year as we ...
Flatpack 9 is now approaching fast and we're on the lookout for a super Programme Assistant to join us at this exciting time. You ...
There's now just under three weeks to go until the deadline for submissions to Flatpack no. 9, 6pm on Monday 22 December, 2014.  ...
The mornings are getting frostier and it is starting to feel a bit festive in the Flatpack office with the arrival of Miss Clara Bow in ...
It's that time again – half term – and if you're wondering what to do with the family this week then look no further; Flatpack have a ...
That's right, the deadline for submissions to the next Flatpack Film Festival, 6pm on Monday 22nd December 2014, is fast approaching. ...
Crikey, that was quite a weekend. Probably one of our best. Thanks to all who came, and to all of our superstar volunteers. Now, ...
Wondering what to do with your little ones? There is plenty to see and do over the festival with workshops, feature films and short ...
The last Friday before the festival, and four of the team were busy in the derelict and deserted Central Library…
From South Korea's city streets, Digbeth will see its very first DVDBANG as part of Flatpack this year. Based in the Custard ...
Next week the festival kicks off with Film Bug, a mini festival within the festival across Colmore Business District from 20-23 March. ...
Judith Mackrell, the Guardian's Dance critic has written a wonderful piece on Phono-Cinéma-Théâtre, a collection of films from ...
In two weeks time the 8th festival kicks off in Birmingham. It's our most ambitious yet with over 130 events taking place at 38 ...
Next week we'll be giving Londoners the chance to see what's coming up in the second city for this year's Flatpack: ...
This year we have battled seasonal lurgy and had many a late night in order to get the festival programme to you in record time. The ...
This week the Festival of Imagination opens in Selfridges Birmingham, a collaboration between The BIAD Centre for Fine Art Research ...
Festival highlights are now on sale. All festival events can be viewed in full here. The full festival programme will be announced and ...
New year, new identity. For seven years we've been content to label ourselves Flatpack Festival, but as part of a design overhaul by ...
DEADLINE EXPIRED: PLEASE NOTE THIS IS AN ARCHIVED POST FROM THE 2014 FESTIVAL. Flatpack Film Festival are now looking for enthusiastic ...
Flatpack Festival are now looking for enthusiastic and committed volunteers to join the Festival Team in 2013.
Spring might seem like a long time away, but we're already assembling our dream team for Flatpack 2013. This year we're looking for ...
DEADLINE EXPIRED: PLEASE NOTE THIS IS AN ARCHIVED POST FROM THE 2012 FESTIVAL. Flatpack Festival are now looking for enthusiastic and ...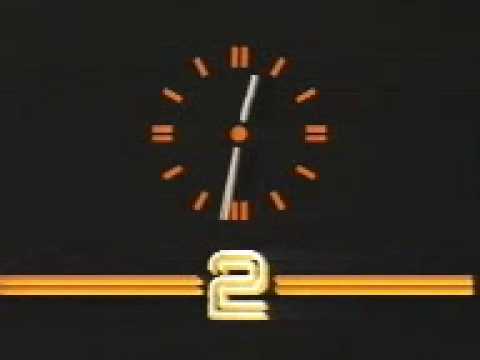 Don't miss your screening! Please remember that clocks go forward one hour in the early hours of tomorrow morning.
There are a couple of additions to our programme tomorrow taking place at Eastside Projects.  All are free. 12pm – Open Cinema ...
Didn't manage to get tickets for the screening of Rubber on Saturday? Due to popular demand there will be a post-Paper Party ...
Morning, And what a beautiful day for a film festival. After a jam-packed and atmospheric opener with Shadow Shows, Flatpack proper ...
As well as all kinds of live stuff from maverick cellist Hiromichi Sakamoto to archive plunderers People Like Us, Flatpack welcomes a ...
Fancy something a little different from your usual Sunday lunch? Then you might appreciate Spit or Swallow? On Sunday 27 March, ...
This year Juneau Projects have taken up the task of beautifying our joint hub space with Fierce, the Dirty End based at VIVID. They ...
This year we are sharing a hub with Fierce festival. Best known as the home of VIVID, for the duration of Fierce and Flatpack the space ...
The Fierce Festival website is now live! Happening across Birmingham at the same time as Flatpack, it promises spectacular performances ...
The Studio @ Fairbridge is a new creative space in the Digbeth area. Located at 79 Warwick Street, it is a renovated photography studio ...
Hello! *waves*  My name is Annabel and I am Marketing Assistant for the festival. During the festival itself I will be tweeting, ...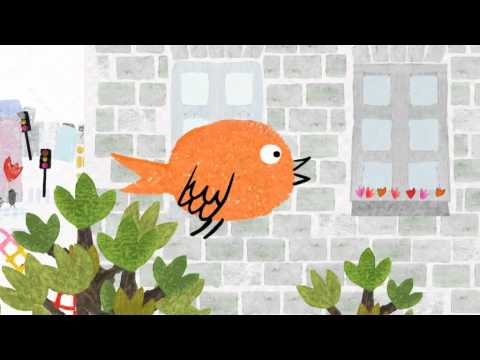 Colour Box, Flatpack's programme for children and families will take place at mac this year over the festival weekend ...
The programme is finalised and the brochure is coming together nicely. Here are a few of the big events for your diary over the ...
The weekend before last I visited Ikon Gallery to take part in the Unravel film project. It is a true epic that will create a hand ...
DEADLINE EXPIRED: PLEASE NOTE THIS IS AN ARCHIVED POST FROM THE 2011 FESTIVAL. Flatpack Festival are once again seeking ...
It is a Flatpack tradition for each festival to have a 'patron saint', people from Birmingham past who have contributed to film ...
The deadline for film submissions has come and gone. Thank you to all who have submitted. We have a sack full to the brim of films ...
On our travels this year many of the team have accidentally come across a beautiful Vintage Mobile Cinema travelling the country. Be it ...
We are very excited that next year's festival will be taking place across the city over the same week as Fierce festival: 22-27 March. ...
Today Flatpack has seen workshops on animating vegetables, tours of the region's old Odeon cinemas and more shorts than you can ...
For the second year running, students studying BA (Hons) Theatre, Performance and Event Design at Birmingham City University have been ...