As part of our Birmingham 68 programme during the festival (more on which very soon…), composer and filmmaker Scott Johnston is ...
As most of the country prepares to hibernate, things are hotting up at Flatpack HQ in anticipation of our 12th festival. Next ...
On Saturday we returned to Dudley for another outdoor extravaganza. We wondered if the popularity of last year's Bride of ...
This morning we found out that Flatpack is joining the Arts Council's National Portfolio. For many of our readers this will mean ...
Tomorrow we kick off a whole month of Birmingham-related archive screenings, and you could argue that we've been warming up for ...
"It's a perfect night for mystery and horror. The air itself is filled with monsters…" No thunder and ...
You can't beat a good old-fashioned regional press photocall, and last week we warmed up for Bride of Frankenstein by taking the ...
Regular viewers may know that we've always had a soft spot for the Black Country. Much as we love Birmingham its flat sprawl can ...
An important part of the clearing up process is the traditional Flatpack audience survey. This is really useful in getting an idea of ...
Once we've slept and eaten ourselves back to a semi-human state, a good part of the post-festival week is spent clearing up and ...
It's that time of year when people start to collar us at newsagents and bus-stops, urging us to share hot tips on unmissable ...
As the tenth festival approaches, we are advertising not one but two new roles within Team Flatpack. If you are interested in making ...
We're very sad to announce that next month's festival will be the last for our brilliant operations wizard Selina Hewlett. ...
As you may have noticed from last month's job advert, Flatpack is broadening its horizons over the next year and a bit. There's a ...
As part of tomorrow's Celluloid City programme, we have the privilege of chatting to retired projectionist Phil Fawke. Phil was ...
After a pilot at Flatpack no.9, our Celluloid City project kicks off in earnest this autumn. To give you a bit of context on the whole ...
The mighty Brumpic asked us to write a piece about the Janet Mendelsohn project we're involved in, and we thought we'd post ...
The Video Palace was widely agreed to be a highlight at this year's Flatpack. Scalarama teamed up with Viva VHS and DVD Bang to ...
The dust has pretty much settled on Flatpack no.9, and all your tweets and comment cards have been brilliant in giving us a picture of ...
As part of tomorrow's Celluloid City activities at the Barber, you can have a go at constructing your own Odeon Kingstanding. ...
Throughout the year we've been picking a series of films to complement Ikon Gallery's decade-spanning celebration of their ...
On Saturday we realised a long-cherished dream and put on an event devoted to Joseph Priestley, as part of the British Science ...
A few months ago Tim Griffiths of the Rowland Emett Society got in touch to discuss possible film events. As Tim himself says, the ...
After the usual post-Flatpack lull, the next month is looking fairly hectic… Sunday 8 June, 2pm at the Library of Birmingham ...
A short video on Cafe Neuro, one of the most exciting additions to the programme this year. Features eye-tracking technology, kids ...
Souvenir from Tochka's brilliant light painting workshop at 6/8 Kafe.
Relive the whole experience in two caffeinated minutes, thanks to sterling work from Chris Keenan (Prime Objective, photography) and ...
The post-festival stocktake would not be complete without your views. If you came to this year's Flatpack Film Festival, please ...
In the mad rush to put the festival on, our mooted series of guest choices hasn't really happened. However, I (that's Ian, ...
A few photo highlights from an excellent Flatpack weekend. All images by Katja Ogrin. Great talk to kick off my @flatpack 2014 – ...
It's that time of year when we awake at 5, minds racing with all the stuff that needs doing. Ticket sales are anxiously ...
To help you negotiate the festival programme, we're asking a few people to tell us what they're looking forward to in the ...
Three weeks today we'll be at the mac wallowing in the joys of Adventure Time, Pendleton Ward's joyously strange cartoon ...
Last Friday we unveiled new video installation The Dark River at mac birmingham, commissioned for the festival from locally based ...
In 2009 I recorded a chat with Pete Walsh in the bar at the Irish Film Institute in Dublin. Pete had landed a great job there in the ...
We're recovering from an exhausting but very enjoyable Box of Light weekend at the Library. Lovely artists, volunteers and ...
If you're in the Library for Box of Light this weekend, you may want to venture up to the third floor and check out the BFI ...
Unexpected Journeys – A Life in Lanterns from Prime Objective on Vimeo. Another insight here into one of our Box of Light guests. ...
On Friday we welcome French artist Julien Maire back to Birmingham for Box of Light, three years after he last appeared here as part of ...
Once a springtime bedfellow with Flatpack, Fierce has now nestled itself in October and tonight kicks off a jam-packed and ...
On Monday we held our first screening of Bill Morrison's The Miners' Hymns, in the atmospheric surroundings of ...
This week we welcome itinerant Hamburg duo Digger Barnes and Pencil Quincy to Moseley for a one-off performance. This video gives you ...
Thanks to some brilliant designers Flatpack has been looking lovely since day one, and we're now looking to refresh the identity ...
Yesterday we set up a washing line full of old 7inch/Flatpack Tshirts and Chris Keenan kindly snapped it – a nice footnote for ...
As part of our tenth anniversary stock-take, we're compiling a little almanac summarising all that we've been up to since ...
Ten years ago this month we started running a monthly filmnight at the Rainbow pub in Digbeth called 7 Inch Cinema. For £1 on the door ...
For our closing night party this year we showed a compilation of video highlights from throughout the festival, and now Andy Goodman ...
We're just putting the finishing touches to a nifty video document of this year's festival, but in the meantime here are a ...
Having been far too distracted to take it all in at the time, we are piecing together the festival experience from other people's ...
We'll be uploading a bundle of festival images to flickr over the next few days, but in the meantime here are a few that stood ...
At a glittering ceremony last night, the winners of the first ever Flatpack Awards were announced… FLATPACK SHORT FILM AWARD ...
For the first time tonight we'll be giving out Flatpack prizes for the best short films in the festival. A spirit of competition ...
Like most internationally renowned British cartoonists, Hunt Emerson lives in relative obscurity at his home in Handsworth. A ...
The second of this year's Flatpicks, in which Mark Alex Preston (Ideal Skates) extols the virtues of Oh Willy… (dir: Emma ...
The challenge with film festival idents is making something that won't annoy the hell out of you if you see it eight times before ...
In the run-up to the festival we're posting a few personal responses to particular films in the programme. To kick off, the ...
In time-honoured David Bowie/MBV fashion, the 2013 Flatpack programme slipped quietly online last night. Feast yourself here. ...
"The only organisation I have ever enjoyed being a part of was the Northampton Arts Lab, when I was seventeen. Arts Labs are a ...
In the course of researching the Birmingham Arts Lab, the International Times' web archive has been an invaluable source. This ...
There's another month or so until the full, bulging lineup for Flatpack 7 is unveiled, but we'll be releasing plenty of ...
On the eve of Delia Derbyshire day in Manchester, we're reminded of the day we found her childhood gas-mask. Derbyshire's ...
Happy new year! Already festive indolence is a distant memory, and some key dates are looming. As you've probably noticed we ...
Despite rubbish weather on Friday a healthy crowd gathered in Birmingham Cathedral to see pianist Paul Shallcross accompany a programme ...
Image via Irish Times The doors of the Irish Film Institute will be closed today as a mark of respect to Pete Walsh, the IFI programmer ...
As you may have noticed the Flatpack site has had a lick of paint in anticipation of next year's festival, and we're now ...
Flatpack's opening night back in March was a rollicking, rip-snorting evening of slapstick at Birmingham Cathedral. (If you ...
Town Hall and Council House on Victoria Square, Birmingham, 1921 – Britain from Above. A few thoughts from Flatpack Director Ian ...
Exciting changes are afoot at Flatpack HQ, and we are currently looking for a Finance and Development Director to help shape the ...
Plenty of you have been asking about submitting shorts for Flatpack 2013, and full details will be going up here in the next couple of ...
Oops, we plastered this everywhere else but forgot to put it on the blog… Filmed by Chris Keenan (Prime Objective) and edited by ...
Here's some photo evidence of Saturday night's Digbeth Shuffle, a raucous party to cap off our season of dance films for ...
Our dance film season reaches its finale next Saturday 12 May with a knees-up at the Spotted Dog in Digbeth. Here's a nifty flyer ...
Nice little document of the 48SHEET Draw Off on 17 March, when an army of OHPs and illustrators descended on the Flatpack Palais. Video ...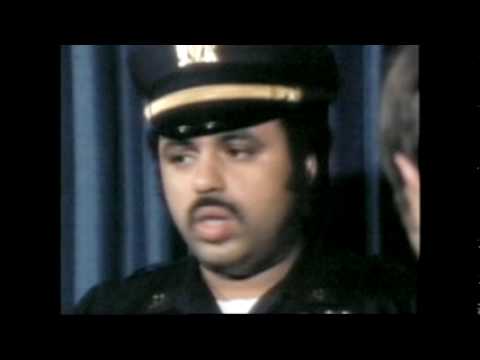 You may think we're in post-Flatpack hibernation, but it's far from the truth. On the horizon are events with Ikon Gallery ...
Your feedback is important to us as Flatpack continues to develop. So if you visited the festival this year we'd like to hear ...
Picking up the baton from Flatpack this week is the ever-awesome Fierce Festival, once again bombarding Birmingham with an array of ...
As always it's very difficult for us to be in ten places at once during the festival, but once again an army of bloggers and ...
The festival team have been doing a fair impression of zombies these last couple of days, as we sift through the debris sending things ...
Due to popular demand we've added a Sunday lunchtime showing of Juan of the Dead at 12:30. Tickets are on sale now! A few other ...
Sad, soulful image of Stan Laurel in his dressing room at the Birmingham Hippodrome, during a music hall tour in 1953. The photo was ...
Splendid little trailer put together by Andy Goodman, compressing five days of cinematic mayhem into 1 minute 22 seconds. Music by The ...
Something intriguing landed on our doormat this morning… To find out more, book yourself a bed for Outer Sight Over Night. Please ...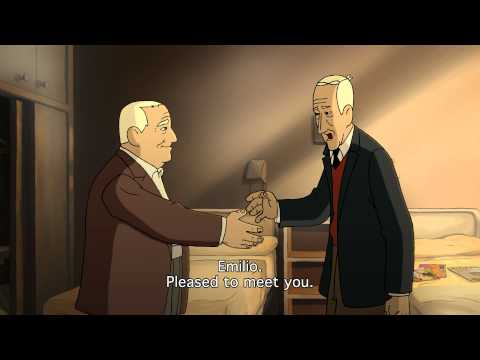 More coming attractions… The Icebook Wrinkles Grandma Lo-Fi Streets of the Invisibles, showing as part of Alterations I Bought A ...
Here's a lovely new illustration in honour of Harry Nilsson's The Point, screening as part of 16mm Cartoon Rock next ...
We're adding various trailers to the event pages, and thought we might as well post a string of them here too… The Fairy ...
When we booked Paul Kelly's marvellous documentary Lawrence of Belgravia to screen at mac during the festival, we had no idea how ...
This is where the fun begins… The Flatpack 6 programme is now online. Still a few details and bugs to iron out, but this should ...
Another open-participation Flatpack event hit the wires this week… We are pleased to announce the Birmingham edition Bring Your ...
As you may have noticed there's a bundle of 2012 highlights up on our homepage now – tickets for these events will be ...
Flatpack tends to involve a jumble of artforms, so this year's collaboration with storytelling wizards YARN makes total sense. With ...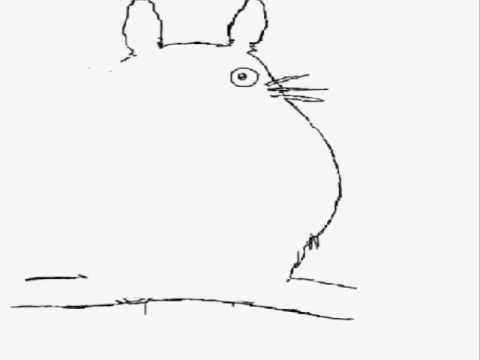 Just a quick heads-up – by way of warm-up for Flatpack 6 we're doing a series of Colour Box family screenings at mac on the ...
Each year Flatpack pays homage to a patron saint, someone from Birmingham who has played a role in film history. In some ways our ...
Flatpack 6 is approaching fast, and the team just keeps on growing. We're now looking for two interns to join us between January ...
In a break with protocol, I'm pasting below our listings email for this month. If you'd like to receive these in your ...
It's that time again! The sixth Flatpack Festival is a growing dot on the horizon (13-18 March 2012 in Birmingham – save ...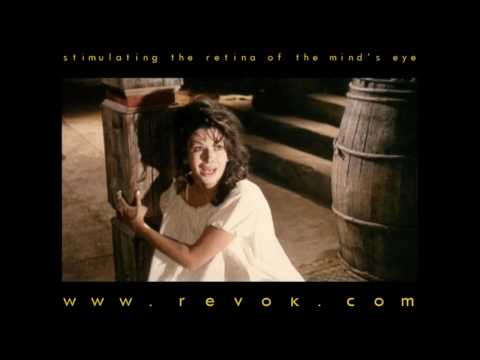 We'll be over the Black Country like a rash over the next four days, presenting a banquet of heavy metal cinema in all sorts of ...
If you haven't been visiting the events section of this site you'd be forgiven for thinking there's nothing going on ...
Robert Morgan slips between animation and live action, and is well known for creepy short films like The Cat With Hands and The ...
A few people have been in touch enquiring about submissions for Flatpack 6 in March 2012. We'll do a proper shout in September ...
Just sifting through photos from our film-tent at this weekend's marvellous Book Bash. There are many things to love about this ...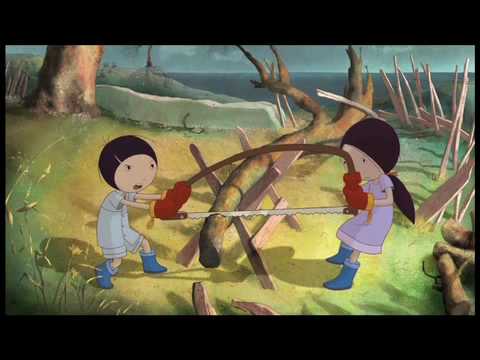 Just had a marvellous day showing films at Aston Hall as part of this year's Book Bash, along with special guest and old friend ...
There was a disappointing lack of Rapture today, but to get you in the 'end of days' mood here are some snaps from last ...
During the research for his Invisible Cinema walking tour Ben Waddington did some delving in various disused picture palaces around ...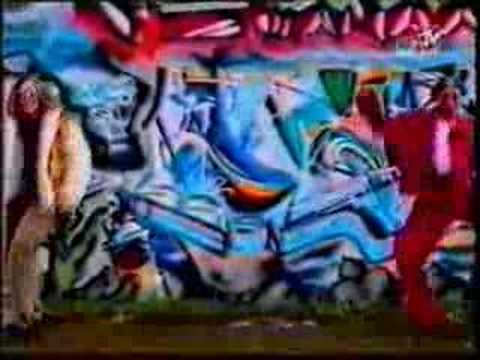 The other night my daughter gave me back a sliver of the edge I thought I'd lost, by stomping downstairs and demanding that I ...
Just been sent the link to this amazing helmet-cam view of a downhill bike race in Valparaiso, Chile. Listen to your heart-rate going ...
If your interest was piqued by our Iris Barry focus, you might be interested to know that Sight and Sound are running a competition for ...
As a festival-organiser, one of the nice things about this internet business is finding out what you missed. Skipping from event to ...
Here's a quick canter through some Flatpack memories, with plenty more to be found on our Flickr stream. Many thanks to all those ...
Along with all the other family activities at mac during Flatpack weekend, Chris Plant from Colour Burst cooked up some ingenious ...
In one of those unexpected speaker/venue combinations (see also Crispin Glover at the Light House), American producers Ted Hope and ...
It's a beautiful day for packing up a film festival. We'll be back once all the empties are binned and the films returned, ...
In some ways you might call Quentin Dupieux's new film Rubber a tricky sell; tyre discovers psychokinetic powers and embarks on ...
Beyond all the mobile cinemas, bunker installations and shadow shows, there are of course plenty of old-fashioned movie screenings at ...
Just a quick heads-up for London types – the Sunrise score we commissioned for last year's Flatpack will be performed again ...
We've been loving David Wilson's work since we stumbled on his Moray McLaren video, and last year's promo for Let Go ...
If we weren't up to our eyeballs in Flatpack we might be tempted to pop down to London in a couple of weeks for the launch of ...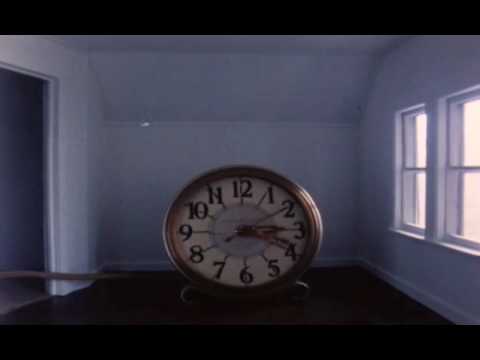 Last year the excellent Numero Group released Celestial Navigations, a DVD retrospective of artist and animator Al Jarnow. Ordinarily ...
Occasionally two parts of your world come together in a strange and unexpected way, throwing a different light on each. I'm ...
The festival got a nice mention in yesterday's Observer, as part of Catherine O'Flynn's cultural highlights: (NB: ...
A fleeting glimpse of Shadow Shows has just gone up on vimeo… Shadow Shows – UK Premiere from Film Ficciones on Vimeo. This ...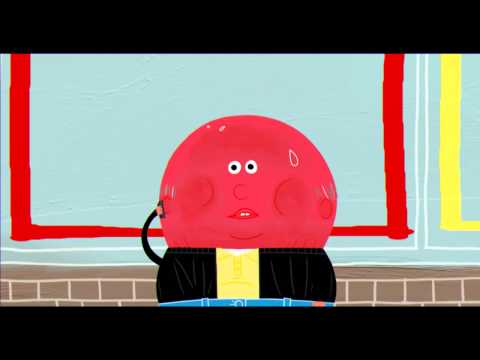 The programming for this year's Glasgow Film Festival has just been unveiled, and our friends at the Shorts fest have made this ...
Before the holidays, a spookily like-minded festival got in touch. Lichter Filmtage show shorts, documentaries, animation and ...
This is bloody marvellous… Bad Things That Could Happen from This Is It on Vimeo.
While hunting for short stuff we've been coming across lots of morphing and psychedelia lately. Here's Exhibit A, by the ...
Thanks to all who partook in the recent Town Called Panic giveaway. DVDs of Panic and the Hammer and Tongs Collection are winging their ...
Next week sees the DVD release of A Town Called Panic (aka Panique au Village), the demented Belgian toy animation which we screened at ...
Noticed any footprints on your car recently? Here's a man jumping over cars in Digbeth. Via Dom, who is off to Portland in a ...
Sparkhill Home Guard on the steps of the Carlton Cinema in 1940. Seventy years ago tomorrow, on the night of 25 October 1940, an ...
As you might know we send out regular emails about our gigs and other things going on. We used to post all of these online, but on the ...
Flatpack Festival are seeking a Festival Assistant, to work full-time on the festival from November to April. Piano-playing and ...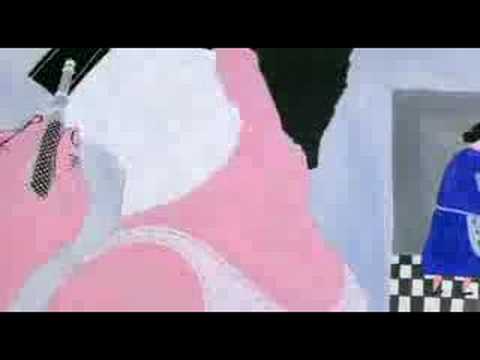 This 1999 animation by Jonathan Hodgson is showing at next week's Footnotes event, part of a clutch of shorts adapted from poems ...
Birmingham Jazz, who worked with us on the Sunrise score at Flatpack back in March, are presenting another live film treat at the mac ...
Lengthening nights and falling leaves mean it's time to start cranking up for Flatpack, and our first milestone of the season is ...
A couple of images from our summer travels – Paul Shallcross playing the piano at Green Man and a candle-lit 7inch at Islington ...
We lost two brilliant Japanese filmmakers within two days last month, one of them far too soon. Kihachiro Kawamoto (born 11 January ...
**Stop press** Just confirmed that Gruff Rhys and Dyl 'Goch' Jones will be at the Green Man Festival this weekend to talk ...
Separado! is a terrific, off-kilter docu tracing Gruff Rhys' family ties in Patagonia. Flatpack was one of the first places to ...
Birmingham's love of threatened species and the soon-to-be-demolished has manifested itself again in a flurry of Central Library ...
The Bioscope is a font of useful information on silent cinema, delving comprehensively into neglected corners while also alert to new ...
The final Hospital Club 100 has just been announced, highlighting established and up-and-coming people across the UK's creative ...
Stan Morgan worked at BBC Birmingham for over 20 years, a scene hand on the likes of Boys From the Blackstuff and All Creatures Great ...
It was very sad to hear of Alan Plater's passing last week. A writer with a brilliant ear for dialogue whose theatre and TV ...
After our Mobile Cinema event last month we were alerted to a lovely project in the south-west. A few years ago a rusty Bedford cinema ...
Fabbo little video document of Synth Eastwood's stay in Birmingham. There are also shedloads of GIFs on their site. Synth ...
Yesterday I drove to London to pick up two hefty black boxes which contain The Mobile Cinema, starring at the Hare and Hounds this ...
Bendito Machine III from Zumbakamera on Vimeo. Aztec shadow-puppets discover television. No.3 of a proposed 10-part series. Whatever ...
If you've ever been to a Birmingham Opera production in a warehouse or burnt-out ice-rink and wondered how they got such a thing ...
Trailer for a new documentary about composer Raymond Scott by his son, Stan Warnow. Sensoria Festival in Sheffield are premiering the ...
One of those things that we forgot to blog about in the run-up to the festival – a cross-section illustration of the Odeon ...
Alongside Tim Burton, Kate Beckinsale and Shekhar Kapur there's a chair on this year's Cannes jury reserved for Iranian ...
The world keeps on turning, and 7 Inch Cinema is ready to try and fill that Flatpack-shaped hole in your life… Wednesday 21 ...
A whole year back animator Jim le Fevre brought his marvellous Phonotrope device along to Unpacked. He's recently posted the talk ...
In my experience the week following a festival tends to involve lots of sleeping, eating, clearing up, looking for things that have got ...
Last Saturday animator Andy Wyatt kindly brought along the contents of his kitchen for the Animate Your Own Vegetable event at the ...
A little slideshow from Saturday's Odeon bus tour, led by Chris Upton. See also the Guardian's writeup on Rediscovering ...
A taste of coming attractions…. UNCLE HANS-PETER PARTY at FLATPACK 24.03.10 from Let Me Feel Your Finger First on Vimeo. Uncle ...
A sneaky look at David Hurley's handiwork in the Created in Birmingham shop. (via @createdinbrum)
Beeswax: Separado!: Double Take: And a clip from The Living Room of the Nation:
Look out for the nice Flatpack writeup in t'Guardian Guide today. One small error we should point out: Moon Unit and Jackdaw with ...
An exciting late addition to the Unpacked lineup which we wanted to share — filmmaker Alex Smith will be taking part in the ...
Thanks to having our heads in a festival-planning hole, other Birmingham film-related stuff has passed us by over the last few weeks. ...
Here's a short animation which will be popping up before screenings at this year's festival: Flatpack 2010 Trailer from ...
Flatpack's big Friday night this year comes courtesy of Synth Eastwood, a Dublin outfit famed for their open-submission art ...
There was a programme on radio 4 this morning about memories of Fort Dunlop, that impressive slab of a building you see from the M6 ...
I can think of a couple of retired projectionists who would find this little film by Temujin Doran quite comforting. Someone posted it ...
Apparently this was somebody's AS level art project: [via @AnimateProjects] The usual pre-Flatpack tumbleweed on this blog. Just ...
Fancy helping out at Flatpack? This year's festival runs from 23-28 March in venues all over Birmingham, and the whole thing ...
It's very easy to get tunnel-vision when you're planning a festival. I find myself muttering lists of things to do as I ...
A bit of advance notice… one of our partners at this year's event is Sheffield Doc/Fest, who will be hosting an intensive ...
Happy noo year. Been watching quite a few films about movie-going recently, and came across this three-minuter which the Coens made for ...
Here are some of the images created on Alex Mackenzie's rayogram workshops while he was in the UK recently, including a few made ...
While you're consuming your bodyweight in minced pies and mulled wine over the next few days perhaps raise a glass to ...
I did a piece for the current issue of Electric Sheep. I'm posting it here not just out of vanity, but also because it's ...
I am pretty crap at best-movie lists and end-of-decade summaries but if you got me in an armlock and forced an answer out of me, I ...
Endless film-hunting for Flatpack at the moment, and this was a nice smack in the face this afternoon. (Gracias to Cartoon Brew.) As ...
Ok, this is where it starts getting interesting. Tired of knocking a shuttlecock back and forth across a largeish office and conscious ...
A couple of blurrycam shots from last night's Wooden Lightbox performance by Alex MacKenzie at Vivid. During their flying visit ...
DVDs have been steadily thumping onto the mat. One of today's crop contained a warning relevant to all shorts programmers.
My red-hot productive day has fallen at the first hurdle thanks to an innocuous recommendation from Synth Eastwood. Mr Hugh Cooney is ...
Birmingham timelapse from 7inch cinema on Vimeo. This is a selection of images taken by amateur photographer Derek Fairbrother from the ...
You might remember Danish troupe Efterklang from a joyous set at Supersonic last year. They're returning to Birmingham next week, ...
Hitching a ride with the Travelling Picture Show throughout the summer, animator Claire Evans has been making a ...
Unfortunately Bibio won't be able to play at the gig in London tonight, due to illness. Apologies for any disappointment; ...
At the Roxy on Monday we are sharing film-picking duties with Electric Sheep magazine. Here is one of their choices, a gorgeous 360° ...
A brief word for Living by Henry Green, a 1929 novel set in a Birmingham foundry. Not sure how it took me so long to hear of this but ...
Here's another film showing at the Roxy on the 19th. An Aussie production created entirely in Photoshop, and featuring the ...
Ginger beards and chunky pixels are temporarily back in vogue, with BBC4 drama Micro Men taking a satirical look at the early-80s ...
Applications for the Coordinator post closed yesterday; many thanks for all the interest. And last Wednesday it was exactly six months ...
This summer we welcomed a new office-mate to 7inch towers; Chris Keenan, a photographer/filmmaker who sent in some of our earliest ...
Ok, we are ready for your mini-masterpieces. If you'd like your short film to be considered for the next Flatpack Festival (23-28 ...
Here's a couple of shots from the Coffin Fittings Works in the Jewellery Quarter, out of action since the 1990s but accessible ...
Having heard various rumours and had a couple of emails bounce back, someone confirmed to me last night that Metro have shut down their ...
Flatpack are seeking a Festival Coordinator to work on the next festival in March 2010. The deadline for applications is 28 September. ...
A little aching and fuzzy-headed today after a lovely few days in the Usk valley for Green Man festival. For the first time in three ...
As we pack our bags for Green Man, here are my top 5 things for the month…. 1) Moon (dir: Duncan Jones) Saw it last night and was ...
Just a heads-up to let you know that Beautiful Losers is coming out on DVD in the UK next week. A portrait of the group of artists who ...
Sam Coley teaches radio production at Birmingham City University, and on Flatpack opening night he helped us out by recording the ...
A brief insight into how Flatpack planning works. For a good while it was nice to think about other things. Then this morning I sent ...
Two Birmingham film-happenings that have come to our attention… Stalker Night Friday 17th July @ AE Harris in the jewellery ...
Here's another short film from the Travelling Picture Show programme, for anyone with noisy neighbours. This went down ...
This creature will be unveiled in Shrewsbury's Quarry Park this Friday as one of the headline acts at the Shift_Time festival. ...
Every festival has a few choice acts/films that don't come off; the trick is to be thick-skinned and keep your options open. One ...
In the run-up to the launch of the Travelling Picture Show tour next month, I thought I'd start posting some of the featured ...
You might remember Bibio from a DJ set at the very first Flatpack, or a magic live spot he did in our tent at Green Man last year ...
A couple of weeks ago we had a fab time Making Do at the New Art Gallery in Walsall. Here are some photos… Images by Naz and ...
Digging for good stuff is part of our job description, but we did so much of it in the run-up to Flatpack that I think we blew a fuse ...
Sifting through all the images and data and audience reaction from the festival is a mammoth job in itself, and it can be hard to ...
Here's a copy of Finn's guide to making origami cats, shown during Travelling Picture Show at the festival. (Apparently ...
Ok, so a few things have been sneaking up on here that we should draw your attention to… TRAVELLING PICTURE SHOW Project page for ...
Yikes! I just realised there's only half an hour of March left and not one blog-post this month. Ok, so Flatpack wiped us out. ...
At the Mystery Train event animator Trevor Woolery was helping people make their own flipbooks, and he's just posted some of the ...
Since we metaphorically dug up Waller Jeffs for our tribute event Curzonora a couple of weeks ago, a surprising number of people have ...
By complete coincidence, it turned out that one of the people showing work at this year's Flatpack (Kevin Timmins) was a student ...
Photograph by Hilmi Ramlan As it involved quite a lot of things going on at the same time, there was only so much of the festival we ...
So we are left with an empty warehouse, a bad head and lots of memories. Many thanks to Eleanor McKeown for diligently feeding the blog ...
As if putting on a film festival weren't enough hassle, we thought we'd try converting a warehouse into the bargain… ...
Apparently we have been hoodwinked… www.robringfoundation.tumblr.com
We've been compiling all the shorts onto chunky blue cassettes this week, so that next week all we have to do is press ...
Below is a flyer for next week's launch of the shop-window installation trail, at Urban Outfitters [map] from 5.30pm on Thursday ...