Animals are doing all sorts of silly things in October's Colour Box shorts programme...
It's high time for an injection of humour in our lives, and because us humans seem to be preoccupied with other things currently, we're passing the baton over to a few trusted animal pals to put smiles back on our faces. This selection of shorts features creatures of all shapes and sizes doing all sorts of funny things. From dogs chasing their tails with rather wonderful consequences, to squirrels conducting orchestras, plus a few classic pets-behaving-oddly home-movies which are always good value.
WATCH THE FULL PROGRAMME HERE AT 10AM:
Presented in partnership with Midlands Arts Centre (MAC), as part of our ongoing Colour Box monthly series.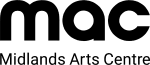 Nearby
After this
Similar