A celebration of the two-wheeled velocipede, featuring pedal-powered films, the Cyclotrope, bike polo and the world famous Bicycle Basket Bazaar.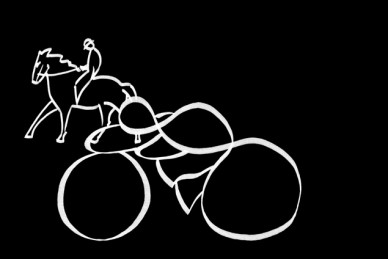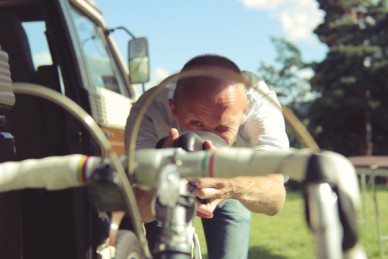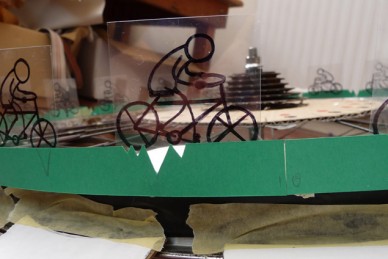 "Cycle tracks will abound in Utopia." ~ H.G. Wells Picking up from last year's Bikermania strand, here's a hymn to the joys of the two-wheeled velocipede. Spilling out of the Palais and taking over the Custard Factory will be a host of free screenings, entertainments and activities, including:
Bicycle Basket Bazaar The Ministry of Cycles and Pod Projects present a unique array of retailers, all cramming their wares into bike-baskets and pannier-racks. Kind of like a car boot sale, but more compact and kinder to the environment. (If you'd like to book a 'stand' write to BBB@7inch.org.uk before 22 March. It costs £5 for a pitch, and if you want to rent a vintage bike complete with basket another £5 on top.)
Cyclotrope Cornwall-based artist Tim Wheatley has developed this brilliant device, a converted wheel that functions as a zoetrope. Includes a chance to make your own short looping Cyclotrope film.
Cyclomania Films From 12.30pm the Palais will be devoted to free-wheeling films of every shape and size, from brilliant Canadian short The Man Who Lived on His Bike to a crisp 1964 documentary about Nottingham's Raleigh factory.
Plus: Bike polo demo by Birmingham Bike Foundry, a pedal-powered cinema courtesy of Bike North Birmingham, and plenty more.
Nearby
After this
Similar