Shock and Gore Interview
Shock and Gore is a festival of Horror and Fantasy cinema which celebrates its 6th year in 2016. We got in touch with festival director David Baldwin to find out more about what delights this year's festival programme has in store and how the Horror cinema landscape is changing.
How did the Shock and Gore festival begin?
David Baldwin: It started six years ago when we were looking at the summer schedules of what we could potentially screen at The Electric Cinema, and realised just how uninspiring summer films can be. So, with myself and the Electric owner Tom Lawes being big horror fans, we decided to launch a horror and fantasy festival during July to offer up a more inspiring programme to our customers.
What are your personal favourites in this year's programme?
DB: I am, if nothing else, a massive 90s horror nerd. My teenage years coincided with the huge boom in teen horror that came from the US in the late 90s, meaning my DVD (remember those?) collection is full of a whole raft of both brilliant and dreadful 90s horror films - Urban Legend, Disturbing Behaviour, Idle Hands, Scream, The Faculty, I Know What You Did Last Summer and on and on. So to be able to arrange a 90s horror party featuring Scream and also programme The Craft - two films that feature 90s stalwart Skeet Ulrich - is very exciting to me and my teenage self. I shall be wearing my Ghostface outfit in honour of this monumental event. To be able to screen the longer cut of Dario Argento's Deep Red is also rather exhilarating.
Is there more of an appetite for Horror cinema in the West Midlands than other areas of the country? What is it about the Brummie character that these films appeal to?
DB: I think there is. The Midlands is the home of heavy metal, which took a lot of its iconography and lyrical content from horror movies. Brummies are a no shit kind of people who aren't afraid of getting their hands dirty, and our history is one of dark factories and shrieking metal. That sort of feeds itself into being interested in the darker side of cinema.
[caption id="" align="alignnone" width="1080"]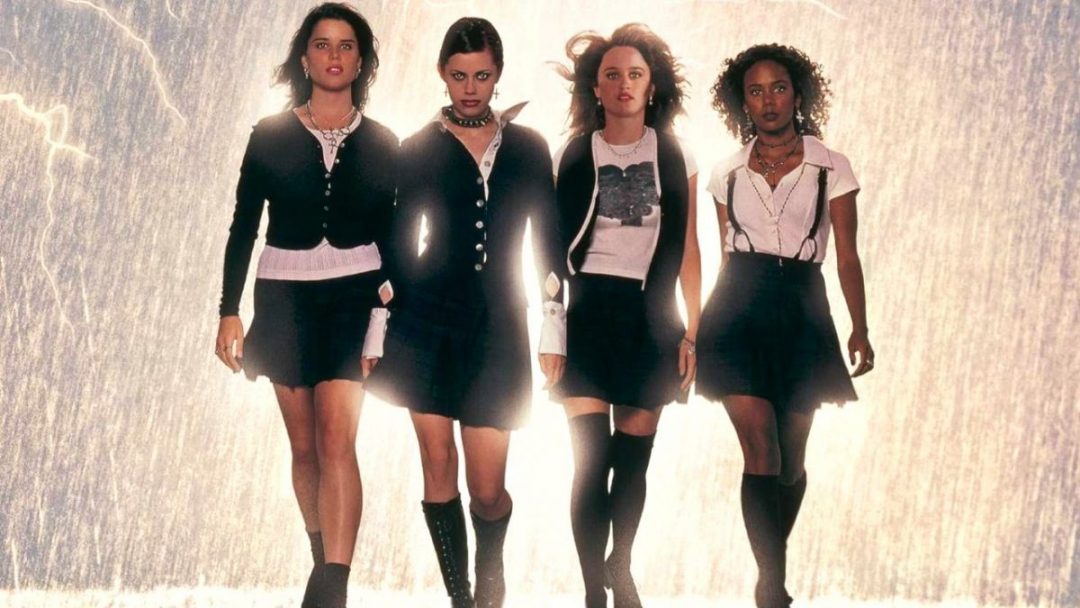 The Craft (dir: Andrew Fleming, 1996)[/caption]
What do you think of the current state of Horror cinema, how do you rate recent releases in comparison to previous 'golden ages' of Horror?
DB: The horror genre fluctuates in quality like every other genre, but every year brings a succession of excellent horror films. Just in the last few years we've had It Follows, The Babadook, Maniac, Martyrs, You're Next, the Insidious films, We Are What We Are, etc. And just this month we've had The Conjuring 2, which is pretty much a masterclass in how to make an audience leap out of their seats in terror. The problem is that the horror genre has always been the quickest to adapt to cheaper technology, which means there are now more and more badly made knock-off exploitation flicks flooding the market to make a quick buck, giving the genre a bad name. You just have to be able to sift through the rubbish to find the gold.
Is there anything in this year's programme that even you (a seasoned veteran of horror cinema) find difficult to watch? What was the last film you saw that delivered something genuinely new and shocking?
DB: The Greasy Strangler on July 21st is utterly insane. I can't even describe it to you, it's the kind of thing you have to watch to understand. It definitely shocked me a couple of times, so I expect it to be a very divisive film with the Shock & Gore audience. The last shocking thing I saw in a film was actually in The Human Centipede III. They're films specifically made to shock, and director Tom Six achieves that with flying colours in the third one. The film itself is actually a bit rubbish and features far too much shouting, but does offer the amusingly meta sight of Six, playing himself, throwing up when presented with a particularly disgusting idea he himself thought up.
[caption id="" align="alignnone" width="1080"]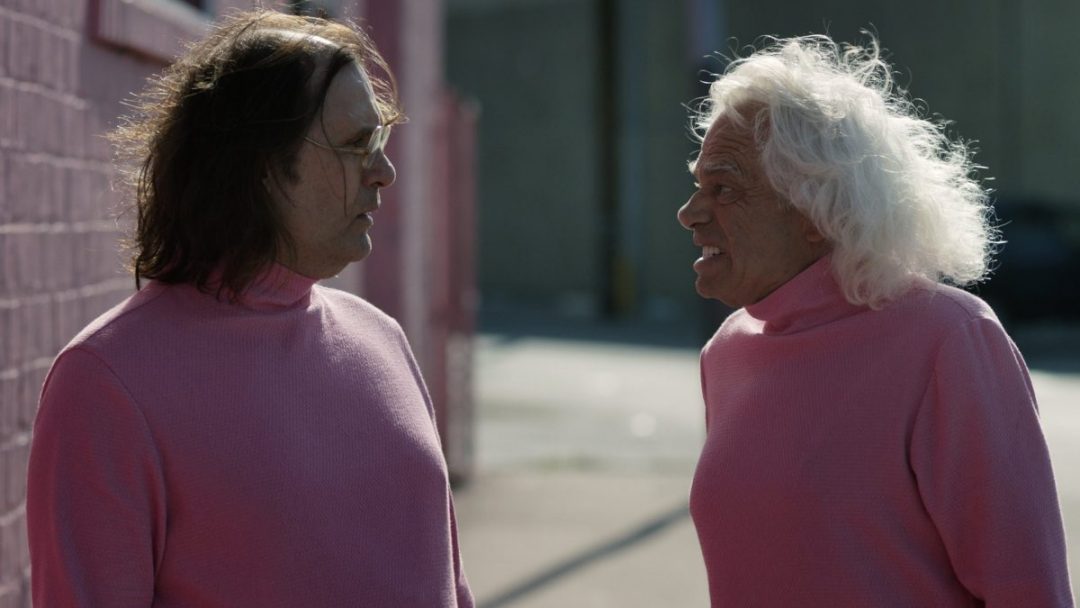 The Greasy Strangler (dir: Jim Hosking, 2016)[/caption]
Is there anything in the programme suitable for the more squeamish viewer, or for a family visit?
DB: We like to offer a broad church. It might be called Shock & Gore, but I don't just want it to be a succession of gory slashers, because that can get a bit tiresome. So this year there's Alan Clarke's very amusing snooker vampire musical Billy The Kid & The Green Baize Vampire and the classic British chiller Night Of The Demon, both of which are suitable for the more squeamish viewer, whilst our Conjurer's Kitchen presentation of Harold & Maude is more morbid than horrifying. I have long held a wish to do a family season spin-off of the festival called Scrapes & Plasters, but I haven't quite got round to it yet...
As the 'UK's oldest working cinema', The Electric has a weight of history and context behind it which must influence the kind of films you think about showing there. How do you approach programming at The Electric and do you watch the films in the venue before you select them?
DB: Because we don't receive any funding and thus live and die by getting people through the door and into our screens, we spend a lot of time looking at who our audience is and what they want to see. That's the number one priority. Luckily, our audience have a very wide and varied taste in films. They also have good taste. So they'll happy come to see a new Marvel movie one week, then the week after watch a Pedro Almodóvar film, then the week after that watch a classic Buster Keaton.
The history of the cinema is a big attraction for our audience too, which is why this year we've been running the Cinematic Time Machine season, showing a number of films from each decade of cinema every month since January. So that means we get to celebrate the cinema's history (a lot of the films we've shown during this season actually screened here on their original release) whilst also showing some excellent films. That's a win win. There's been a lot of debate about that season amongst staff as to what we should show for each decade, so expect it to return in 2017.
This year you have a number of screenings happening offsite from The Electric, including screening of The Shining at Highbury Hall and a ghost tour in Victoria Square. Is there anywhere you've always dreamed of screening a particular movie but never had the opportunity?
DB: As part of the Hidden Spaces season, I recently saw inside the Methodist Central Hall in the city centre, formerly the Q Club. What an amazing space that is. I'd love to screen something there, perhaps something a touch more classic. Haxan: Witchcraft Through The Ages with a live organ performance sounds like the kind of thing.
[caption id="" align="alignnone" width="1080"]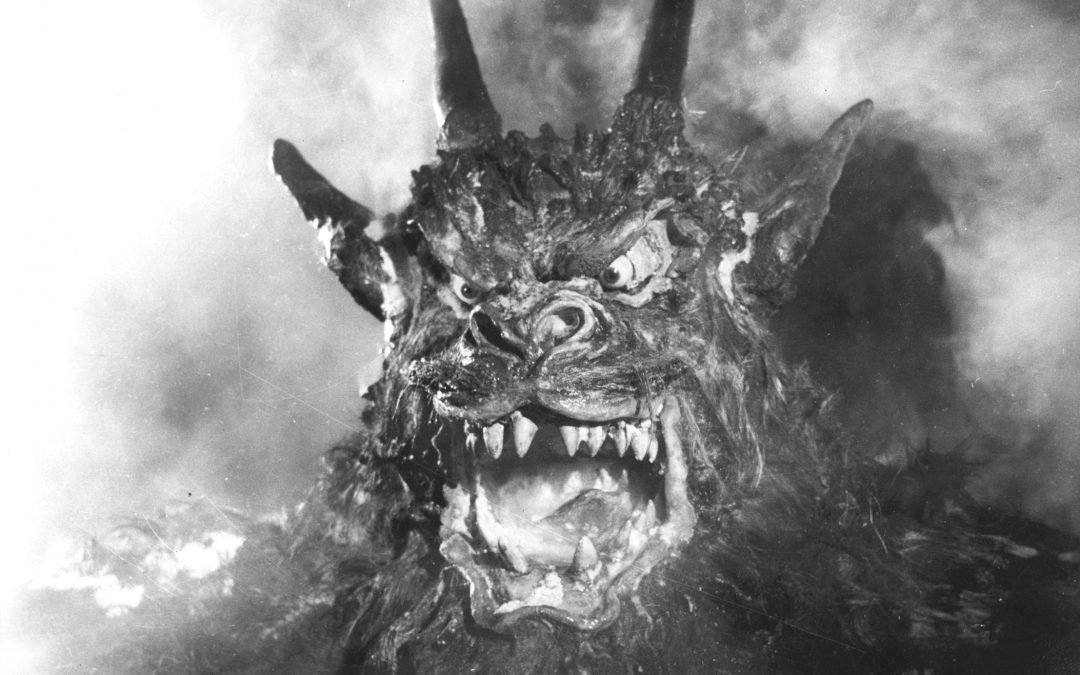 Night of the Demon (dir: Jacques Tourneur, 1957)[/caption]
Where do you see film culture in Birmingham in 2020? Will it be more expansive and eclectic, or will we all be stuck at home streaming the mainstream releases off Netflix 2.0?
DB: People like to leave the house and go out. That's what so many commentators forget when they predict the death of cinema. They also like the communal experience of going to a big screen comedy or horror and laughing/jumping along with everybody else. And look how event cinema has taken off. Streaming has changed the cinematic landscape, but it hasn't killed it. Change scares a lot of people, but it only inspires the best festivals and cinemas to work harder at offering something special, something unique that they can't get from Netflix. So hopefully that's a trend that will continue into 2020, one that will be helped enormously by social media and its nurturing of the FOMO mindset. You might be at home watching Sharknado, but you could also be out watching Dawn Of The Dead with a live score from Goblin. I know which I'd rather be doing.
I understand that you've just become a dad. Do you have any plans for the cinematic education of your offspring?
DB: Yes, but no horror films allowed until Avery is a teenager, naturally (although I once sat in a cinema watching the awful Texas Chainsaw Massacre remake and was surprised to see a woman saunter in with her months old baby). Paddington is one of the finest family films (or films full stop) I've seen for years, so that's top of the list when he's a bit older, plus there's already a large framed picture of Baymax from Big Hero 6 in his nursery. Largely because I like it. Selfish daddy. It's not cinema, but I'd also like to show him the weird 80s claymation cartoon The Trap Door, which I loved as a kid and features a talking skull named Boni.
Shock and Gore festival runs from 15 - 21 July 2016 at the Electric Cinema and other venues in Birmingham.  Find more information and the full programme on the Shock and Gore website and follow Shock and Gore's twitter feed to keep up with David's activity.