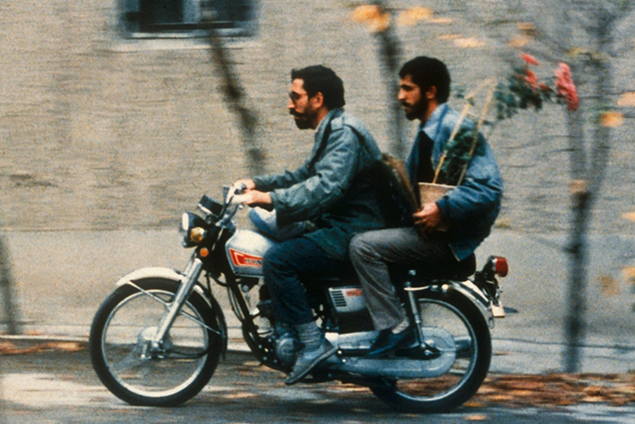 Internationally revered Iranian filmmaker Abbas Kiarostami has created some of the most inventive and transcendent cinema of the past thirty years, and Close-up is his most radical, brilliant work. This fiction-documentary hybrid uses a sensational real-life event—the arrest of a young man on charges that he fraudulently impersonated the well-known filmmaker Mohsen Makhmalbaf—as the basis for a stunning, multilayered investigation into movies, identity, artistic creation, and existence, in which the real people from the case play themselves. With its universal themes and fascinating narrative knots, Close-up has resonated with viewers around the world.
The screening will be preceded by an introduction from Dr. Saeed Zeydabadi-Nejad (SOAS, University of London), talking about Kiarostami as a global filmmaker and this being one of his last Iranian films.
This screening is the first in a series of decade-spanning film events that Flatpack are planning throughout the year as part of Ikon Gallery's 50th anniversary celebrations. Check www.ikon-gallery.org for further details.
dir. Abbas Kiarostami (Iran, 1990, 98 mins)
Nearby
After this
Similar