Demdike Stare + Lee Gamble
Live AV sets by two of the best electronic acts around. Expect VHS horror, mangled jungle, fuzzed-out beauty and a bit of throbbing menace.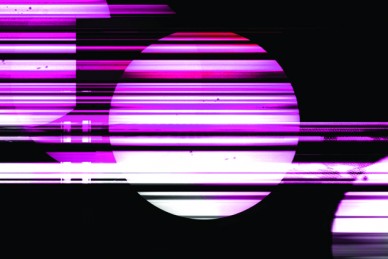 A bit of a dream bill for us this one: live AV sets by two of the best electronic acts around, both of them with a taste for crate-digging and unexpected sound combinations.
Demdike Stare describe their modus operandi thus: "You get a load of ingredients, throw them all into a cauldron, set fire to it and see what happens." Miles Whittaker, a DJ and one half of techno duo Pendle Coven, teamed up with Sean Canty from Manchester label Finders Keepers. Their music fits no obvious category, with cauldron ingredients including film scores, obscure jazz, Iranian folk and Nordic drone. In live shows they really take flight, aided by what-the-heck visuals stitched together from an extensive collection of VHS horror.
Lee Gamble has been reliving his youth in Birmingham clubs recently, unspooling old jungle tapes and pulverising them into new shapes, so it's nice to have him back. Moving from the mangled speech and digital feedback of his Entr'acte releases, his latest stuff on Pan is getting dangerously close to dance music, albeit with the same skewed sense of space and time. Providing the images is Cyrk collaborator (and erstwhile Flatpack designer) Gas.
Also featuring a DJ set by Nicholas Bullen (Napalm Death, Black Galaxy).
Nearby
After this
Similar