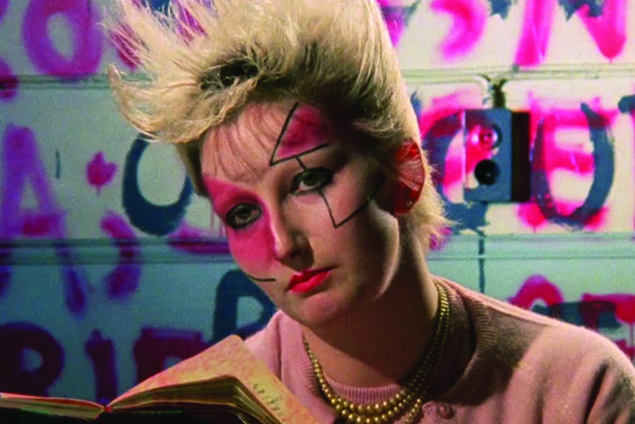 dir. Derek Jarman (UK 1978, 106 mins) Cert: 18
Our second film screening as part of Ikon Gallery's Those Were the Decades series of study days sees us venture into the oeuvre of the late, great Derek Jarman. Filmed during the summer of 1977, the year of the Queen's Silver Jubilee, Jarman's chaotic film plays with history and perfectly captures the violence and nihilistic swagger of Punk, portraying an England over-run by gangs of girl punks and thuggish police. Jubilee is remarkable for featuring early appearances by pop luminaries such as Adam Ant and Birmingham-born Toyah Wilcox, and this screening will be preceded by a short video interview with Wilcox talking about her experiences on the film.
See here for the full day's schedule, which will also include Flatpack's Ian Francis in conversation with filmmaker Ian Emes (French Windows, 1972) at 15:45. Emes will be sharing unseen storyboards for a Dark Side of the Moon film project that was never realised.
This screening is the first in a series of decade-spanning film events that Flatpack are planning throughout the year as part of Ikon Gallery's 50th anniversary celebrations. Check www.ikon-gallery.org for further details.
Nearby
After this
Similar