SIX OF THE BEST... MUSIC DOCUMENTARIES
"you haven't seen [insert film here]?!" is an exclamation frequently heard amongst the Flatpack team and it's almost exclusively being said to me. By pure accident, I've managed to avoid seeing many films that would be considered 'classic' (which I'm remedying during this third lockdown - I'm no programmer and that's probably quite obvious now). I have however watched a lot of documentaries.
I love them. What's more joyful, saddening, awe-inspiring and intriguing than real life?! I also love music (an understatement, but if I don't show some restraint this blog post will vere off track before it has begun...) Music documentaries it is then, and the first one that sprung to mind was about the inimitable Nina Simone, leading me to women in music as a theme. The stories of the groundbreaking musicians in the films that follow demonstrate the power of music and creativity, whether as a tool to speak out against political injustice or as a way of helping to cope with the "emotions of experiencing life".

What Happened, Miss Simone?
(Liz Garbus, 2015, USA)
This documentary follows quite a traditional format which isn't necessarily the most exciting, but when you're talking about someone as mould breaking as Nina it doesn't matter. The archive footage is captivating enough on its own but combined with interviews of friends and family members you get a piercing insight into the complexity of her character, encapsulated in this quote from Nina herself "I have to live with Nina, and that is so difficult". A musical genius and Black Power icon, race and mental health played increasingly defining roles in her life, shaping her career and relationships, and ultimately pushing them to their limits.
Available on Netflix

Little Doorways to Paths Not Yet Taken
(Aura Satz, 2016, Spain)
A warm and intimate 7 minutes, this documentary explores the studio of computer music pioneer Laurie Spiegel, looking at some of the weird and wonderful paraphernalia she's amassed as she ruminates on what music means to her and the humanity in electronic music in particular.
Available on YouTube

Sonita
(Rokhsareh Ghaemmaghami, 2016, Iran)
Sonita is a 15 year old girl from Afghanistan living in Iran when we first meet her. Desperate to pursue a career as a rapper in a country where it's an illegal musical form, and facing increasing pressure from her family to return to Afghanistan to marry so that her brother can use her 'bride price' to pay for his own bride, the obstacles seem insurmountable. The documentary takes an interesting turn when Sonita's mum asks the documentary maker to pay $2000 to give Sonita an extra 6 months in Iran before having to return to Afghanistan, pushing the boundaries between filmmaker and subject. It's a bumpy ride but the determination shown by this teenager is incredibly inspiring.
Available on Amazon Video

The Honky Tonk Nun
I couldn't make this list without featuring one of my favourite musicians and sadly no film has been made about her (yet) so I'm including this audio documentary from the BBC. This is a sweet 30 minute interview with Emahoy Tsegue-Maryam, "a composer, a 93 year old woman, a nun, a feminist..." talking with a smile that's audible in her voice about her extraordinary life, her relationship with music and what has influenced her beguiling piano compositions.
Available on BBC Sounds

Pussy Riot - A Punk Prayer
(Richard Pryor/Omit the Logic, 2013, Russia/UK)
Many of us will remember when the punk group Pussy Riot were arrested on charges of religious hatred for giving an unauthorised performance of the satirical 'A Punk Prayer' in Russia's main cathedral. This documentary delves into what led to the creation of the Pussy Riot collective, the show trial that ensued the arrest, the strength and passion of the three women on trial and the reaction to it from the public.
Available on BBC iPlayer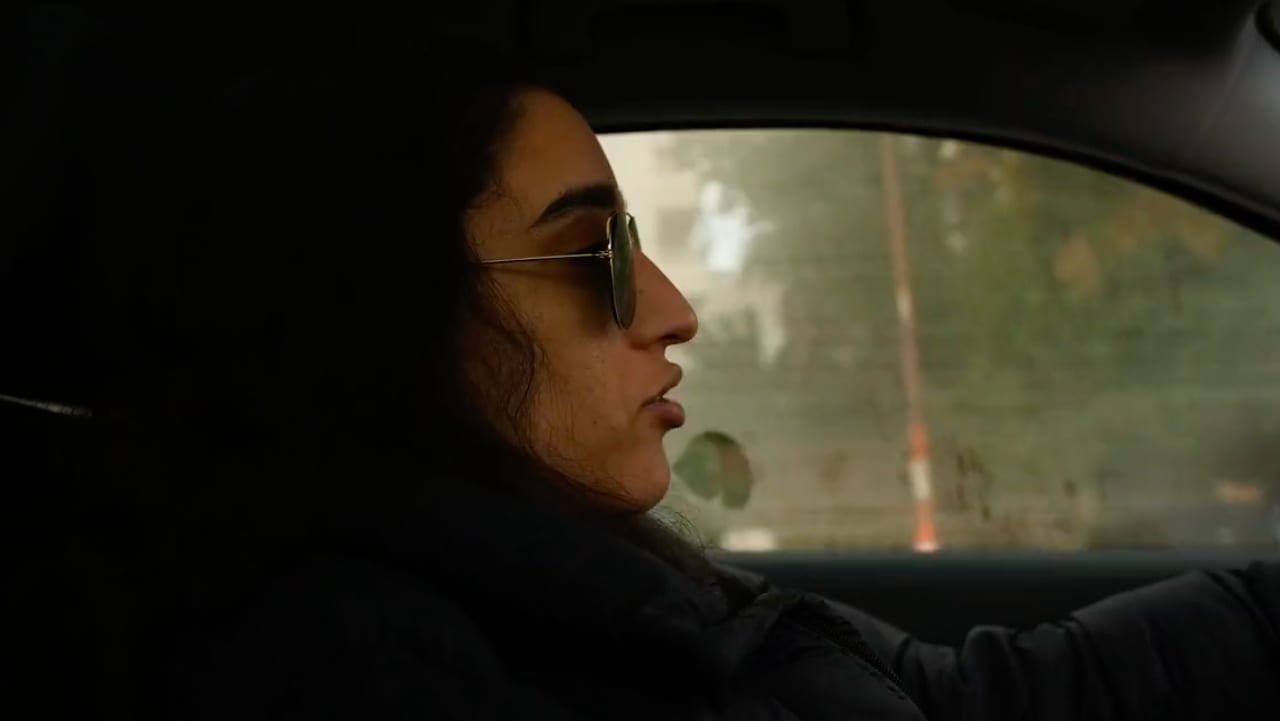 Sama' Abdulhadi: The Palestinian techno queen blasting around the globe
(Jan Beddegenoodts, 2020, Belgium)
This 15 minute film is in stark contrast to the other short film on this list in terms of feel, doing a good job of capturing the frenetic energy of Sama' Abdulhadi, widely considered to be Palestine's first techno DJ. We follow as she flits from place to place giving performances, including in the city of Haifa which, as a Palestinian, she is not granted permission to enter legally. Whilst she's on the move she talks about the lifestyle and the toll it can take but her passion for her music overrides everything else.
Available on YouTube


Bonus Playlist
Nina Simone: Mississippi Goddam

Laurie Spiegel: Alles Synth - temporary replacement

Emahoy Tsegue-Maryam: Home Sickness, pt 2