A Brief Chat With Brian Smee
Lazy Daze is the Flatpack award-winning animated short that captures the disjointed perspective of a dog's lazy slumber. We caught up with the creator Brian Smee to ask him a few questions about his inspirations, and his future work.
What's the festival journey of Lazy Daze been looking like? What have been the best responses to it?
There's this comment thread by this person on the vimeo page for it that I really like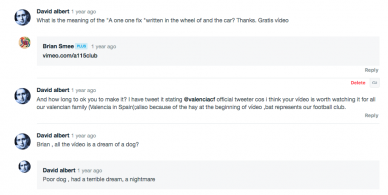 Can you tell us about your inspiration behind Lazy Daze? 
It partially started as a response to a wave of films I kept seeing coming from my school and other student films that involved dogs and their owners. The character of the dog was usually portrayed as a devoted servant to their master, and would never be portrayed as anything more than a benevolent pet or sidekick. I wanted to make something that didn't have that or undermined that relationship. The area I lived in at the time of production is a suburb 30 minutes north of Los Angeles next to the school I was attending, CalArts. There are a lot of walking paths there that are secluded from any major roads or intersections and that are easy to get lost on. I would usually walk these paths late at night as I was going home after work or classes, and there are these long stretches without any lights so you're surrounded by trees, bushes and flowers. The area is also populated with lots of bats, skunks, raccoons and coyotes all of whom can be right next to you and you wouldn't realize it. So these sensations and observations led me to explore the idea of someone gone rabid and how that rabid element interacts with an environment alien to them like a weird menacing suburb.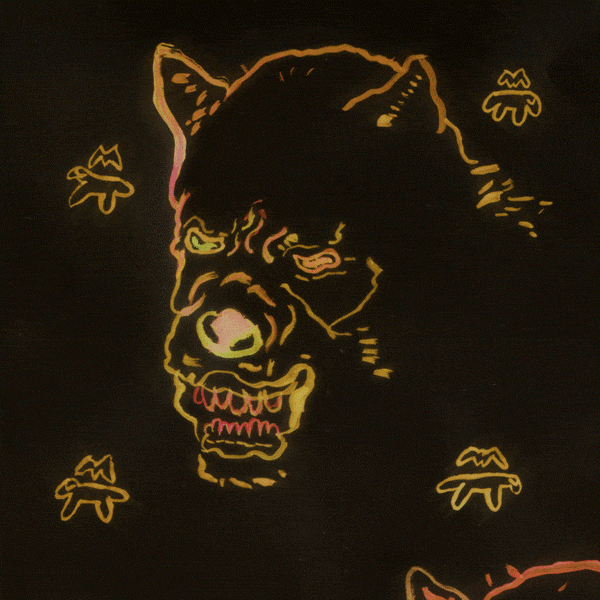 Can you go into some detail on your process of making the film? Which ideas did you go through before something stuck?
The film was also an experiment in editing and storytelling for me. The past few projects before this one depended very much on narration so I wanted to set out to make a film that didn't rely on that. I made a pretty expository animatic in the early stages of the project but kind of threw it out in favor of making something that would operate more on connections found in other ways that would still uphold the story. The structure of the film evolved to being more about transitions between color, movement and sound that felt intuitive rather than editing scenes together in a strict linear timeline. Kate Bush was always on during the time I was making this as well, specifically Hounds of Love/The 9th Wave. The way she is capable of placing you inside of these different environments and moods really stuck with me. Also I was watching the Wachowskis' Speed Racer a lot. I wanted the piece to feel very much like a stream, taking you from one place to another. This felt very much aligned with the idea of a film being from a dog's perspective, and trying to question what logic makes up dog logic.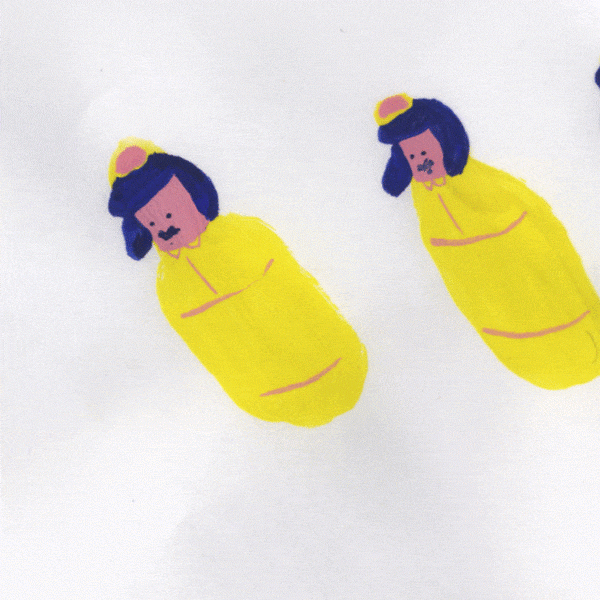 You collaborated with a fair number of people for the making of Lazy Daze. Do you tend to collaborate or work alone, and how do you think this made a difference to the project?
Working with other artists is great because it gets me out of my head and opens up the project to new possibilities. I'll work alone up to a point before feeling that need to being in new voices.
With this project I was lucky enough to work with
Josh Shaffner
for the a lot of the music you hear. At the time he was working on his thesis at CalArts,
SERVICE
, so I was catching him as he was working on music for that piece. His music really blew away when I first heard it and it was immediately locked together in my mind as the sound for the movie. Also had the chance to work with
Dan Eaton
for the sound who is always a dream to work with.
Isabelle Aspin
brought her wonderful animation powers to this. John Hawk was a saint and helped me film the parts of the movie on 16mm.
Aidan Reynolds
mixed the sound and is always a delight. My grandfather was kind enough to allow me to record him singing my mom's dog Daisy to sleep.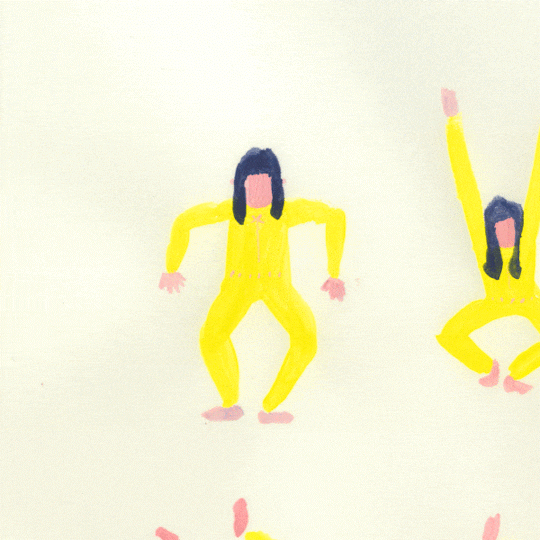 Your shiny red Allen Key trophy is making its way across the Atlantic to you. How are you celebrating Flatpack glory?
I'm hoping to attach Allen Key trophy to a chain to it so I can wear it around my neck all day.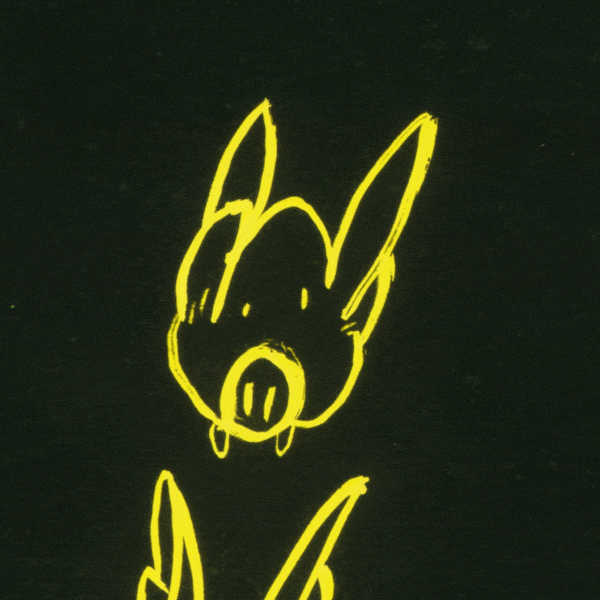 What else are you working on, and what are your plans for future animations?
I just finished a movie last month called
Big Surf
that is my graduation film from school. It's a movie about this dam site I lived next to during my time in Santa Clarita. Outside of showing that, I am printing a comic book that ties into that film and developing future projects with my partner Isabelle Aspin.