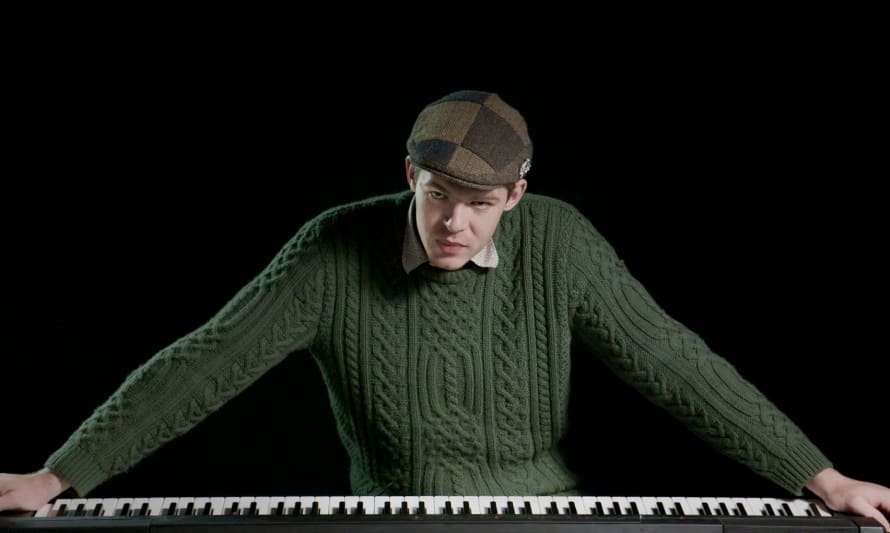 Delving Deeper into the Harmonic Spectrum
Working on the festival programme and making selections comes with the inevitable question from friends and peers: "what are your top tips?" Well, I'd have to say you needn't look too much further than this year's Optical Sound short film programme. We curate one of these types of programmes every year, exploring films that have a particularly pertinent relationship to sound, music, and audio. This year's selection is a stellar line-up with some really interesting films in it, but I wanted to pick one out and provide a litte more context to it.
The film is a Scottish documentary called Harmonic Spectrum, about Sean, a pianist who uses the piano to navigate life on the Autistic Spectrum. As he is drawn into new musical collaborations he learns to balance his enthusiasm and compulsive energy with understanding and compromise, redefining his perspective in the process. It's a really tender and honest portrait with some great music in it too. If you haven't seen it yet, then you might like to have a watch of the 12 minute doc below, Instruments of the Architecture, about the Pianodrome - an auditorium madeup of old pianos, which has played a huge part in Sean's journey (and it's how the directors of the film, Austen McCowan & Will Hewitt, first met Sean).
The second film is the full 20 minute set that Sean (and his drummer) play in the film - I'd suggest watching the actual short film first, and then coming back to this one. In my email exchanges with Austen, he touched on the last track: "[it's called] Orbit Melter. It's such a beast of a tune that Anthony's drums break and Sean's piano comes apart while they're playing... and they keep going of course."
To watch the films, head over to our virtual festival. Optical Sound Shorts are available from 27-29 May to viewers in the UK and Northern Ireland with a Short Film Pass or a Flatpass.