Errata, addenda, and so on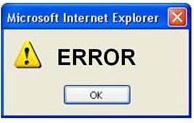 Look out for the nice Flatpack writeup in t'Guardian Guide today. One small error we should point out: Moon Unit and Jackdaw with Crowbar are actually playing on Saturday night at the Plasticine Party, not as part of the opening.
Although, people in glass houses... There are are a couple of minor changes to our published brochure. The main ones to mention are:
- The Matt Stokes screening on Saturday 27th March at VIVID is taking place at 3pm, not 1pm.
- Tickets for Until The Light Takes Us are £6, not £4/£3 as advertised in some places.
- David Hurley's installation won't be open until Monday Tuesday.
- Sacred Places is now showing with Ben Rivers' wonderful I Know Where I'm Going as well as Facts About Projection, so the screening will end at around 8:20.
That's pretty much it. Any other last-minute updates or additions will be posted here.