Fathers
We were musing on the theme of paternity pretty early this year, hosting a triple bill on fatherhood at the Flatpack Hub during Flatpack 2019.
So we thought it fitting to bring you a visual recap of our Fathers event this Father's Day, to look at the ways three creatives - filmmaker Mike Hoolboom, performance artist Gareth Courage, and writer Caleb Klaces - explored this theme of fatherhood.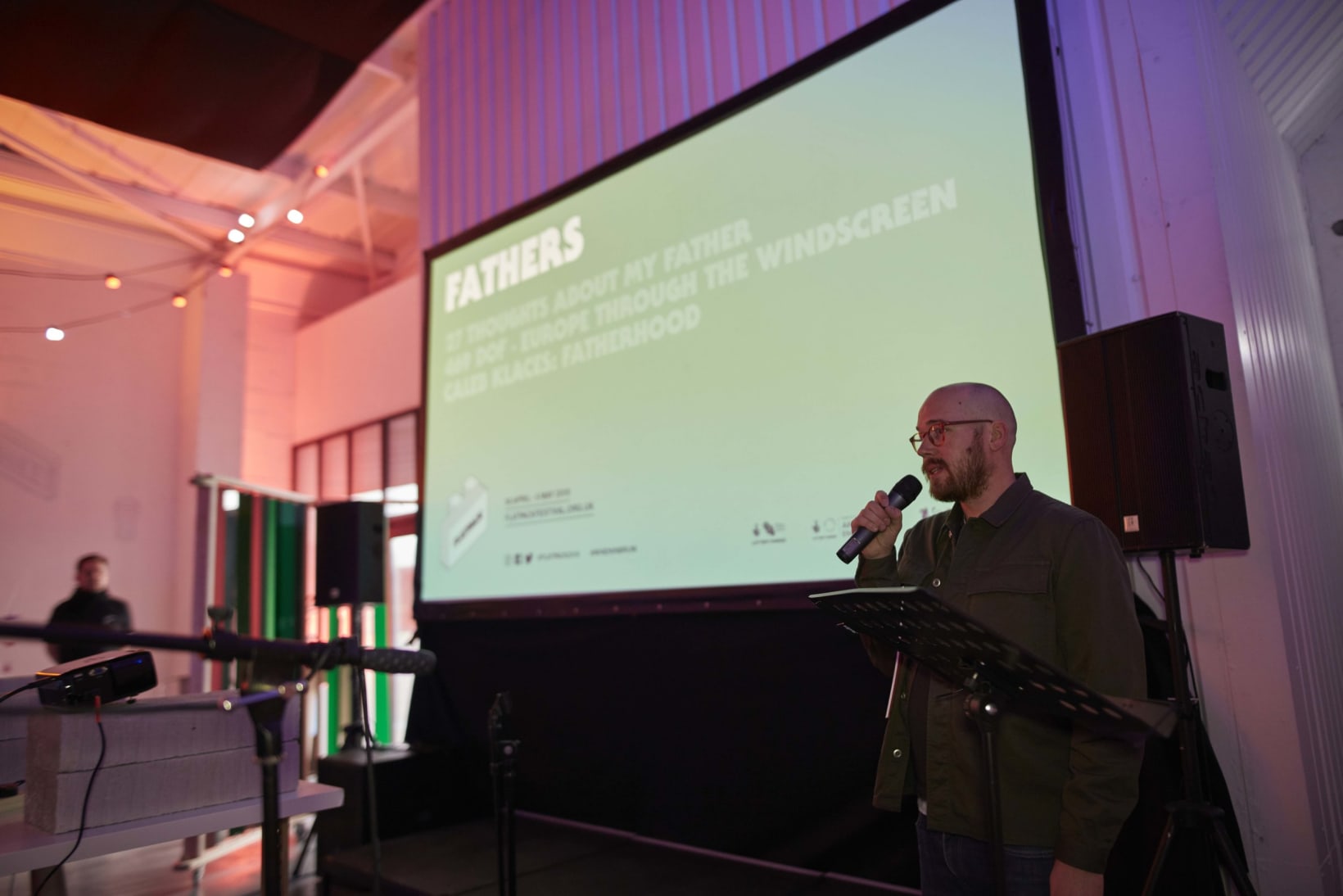 A word from our programmer, Sam Groves:

"Definitely a special event for me personally this year was Fathers. Made up of three different elements: a short film, a live performance, and a reading, it was a quintessentially Flatpack gig, delving into a theme and mixing film with other art forms.
Mike Hoolboom's short film 27 Thoughts About My Father was totally magical, and Gareth Courage's brand new performance piece about his dad's escapades in Europe in the 60s was a joy to behold. We ended with a reading from my friend Caleb Klaces' debut novel Fatherhood which was great, and I can't wait to read the book when it's released imminently.
It felt like a tribute to fathers everywhere, and having lost my wonderful dad a few years ago, and then becoming a father in recent years, it felt particularly pertinent. Happy Fathers Day everyone.