Flatpack 12 Short Film Awards
As the post-Flatpack blues take hold, we're looking back at the wonderful award winners from this year's Short Film Competition...
Colour Box Audience Award
Hedgehog's Home, by Eva Cvijanović (Croatia/Canada 2017).
Picked by our young spectators!
Colour Box Award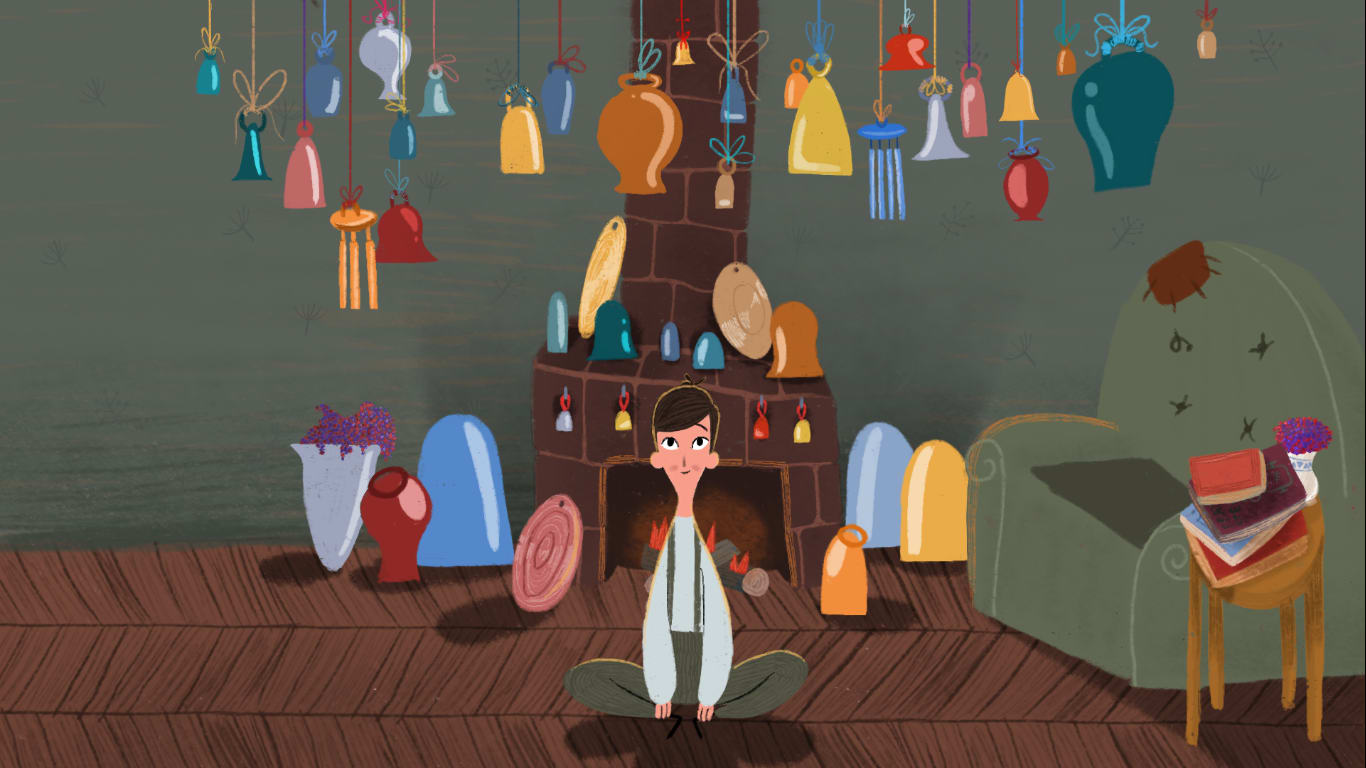 Awaker, by Filip Diviak (Czech Republic 2017).
Jury: Laura Schubert ( Mo&Friese Children's Short Film Festival) & Marie-Therese Antony (DOK Leipzig).
Jury Statement: Although many films were truly wonderful, we were especially enchanted by the delicate style of the drawing and the gentle pace of the narration. The depiction of time passing and the slow revelation of the main character's profession as the Awaker of the village are an example of the great narrative style. The young character presents himself as a relatable hero for the young audience - and touches many aspects of children's realities, such as aging, seeing your loved ones suffer and trying to help, we think that this film embodies what is so wonderful about short films: diving deep into larger stories in a short amount of time.
Optical Sound Award (New Award for 2018!)
Lucy McLauchlan New Zealand 2017 from Beat13 on Vimeo.
###### Lucy McLauchlan New Zealand 2017, by Matt Watkins (UK 2017). *Jury: Sam Francis (creative producer and curator) & Sally Golding (artist, curator and archivist).* Matt Watkins is also a member of Mothwasp, who performed on Friday 20 April, and is one of the Waveform participants. # Flatpack Audience Award
The Burden (Min Börda) - trailer from Niki Lindroth von Bahr on Vimeo.
###### The Burden, by Niki Lindroth Von Bahr (Sweden 2017) *Chosen by the spectators among a selection of 45 films.* *Jury for WTF and Best Short: Julie Charnay (programmer based in Belgium) & Kate Taylor (programmer for the BFI London Film Festival)* # WTF Award
Marfa - Trailer from The Brothers McLeod on Vimeo.
###### Marfa, by Brothers McLeod (UK 2017). **Jury Statement:**We were told the WTF Award could be interepreted as we like, and the jury saw many thrilling and confounding instances of What The Fuckery across the programme. We have decided to give the WTF Award goes to Marfa by the Brothers McLeod, which is a film that packs a constant stream of headspinning surprises into its 9 minute running time, offering a portrait of place that is at once absurd and realistic, poetic and prosaic, humorous and poignant, with a hell of an ending to boot. It is the second time the Brothers McLeod receive a WTF award at Flatpack, after 365 in 2014. Marfa premiered at Sundance in January and had its UK premiere at Flatpack. # Best Short (Special Mention)
Agua Viva -- Trailer from Alexa Lim Haas on Vimeo.
###### Agua Viva, by Alexa Lim Haas (US 2017). **Jury Statement:**The jury would also like to give a Special Mention to Agua Viva by Alexa Lim Haas, an emotionally astute and beautifully observed short animation set in a nail bar and waxing salon, that subtly explored the relationship between language, loneliness and identity. Alexa's previous film Glove, codirected with Bernardo Britto, was in competition at Flatpack 2016. Agua Viva had its UK premiere at Flatpack. # Flatpack Film Festival 2018 Best Short Award
Solar Walk - trailer from Reka Bucsi on Vimeo.
###### Solar Walk, by Réka Bucsi (Denmark 2018). **Jurt Statement:**The winner of the Best Short Award is Réka Bucs's Solar Walk, a mystic tapestry that weaves geometry, physics, and sensuality into a myth for our times. From the cosmic to aquatic, we were never sure where we were being taken, but we loved the textures we encountered and the depths the film stirred. Solar Walk was presented in its short version in the competition, and long version (45mins) with a live score performed by 17-piece jazz big band (UK premiere of the performance). Réka's two previous films, Symphony No. 42 and Love, have been presented at Flatpack in the past. She wins 1000£ cash prize! Huge congratulations to all of this year's award winners. The short film programme was a joy to host and we wish you all the absolute best moving forward!