Flatpack in Frankfurt
There were a number of positive reasons for moving our dates to April this year – lighter evenings, no snow(!), Birmingham in bloom, and it also gave us the opportunity to get to Lichter Film Festival in Frankfurt, which up until this year always fell on the same dates as ours. Lichter has been running since 2008 and shows all manner of shorts, features, docs, experimental works, installations and live performances. It has a similar ethos to Flatpack in its programming and its outlook, and is obviously run by people who love doing it too.
This year sees Frankfurt and Birmingham celebrate 50 years of being twinned, and with the help of Birmingham City Council (Karolina Medwecka in particular), the City of Frankfurt, and Goethe-Institut London, we were able to mark the anniversary by exchanging a couple of programmes between Flatpack and Lichter. I was lucky enough to go over with a selection of shorts cherry-picked from our short film competition programme and introduce the screening to a packed house (see grainy selfie below). It went down a storm.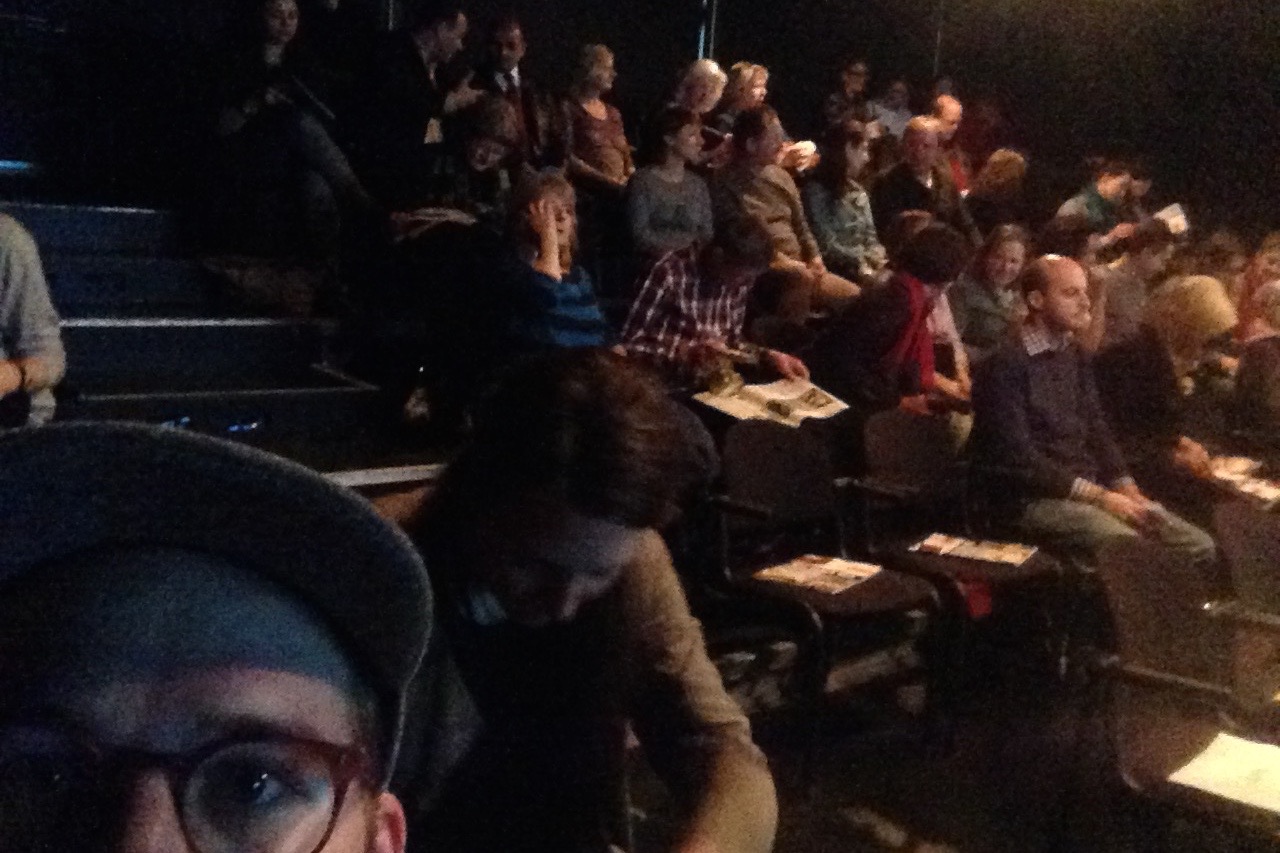 Mousonturm
With only three weeks before the start of Flatpack, and an ever-increasing inbox, I wasn't able to throw myself at the Lichter programme as much as I would have liked, but what I did manage to see I thoroughly enjoyed. In particular, the Mousonturm – a great festival hub with two screening spaces, exhibition spaces, a small studio, and a constantly busy bar where guests and punters would mingle – it's where I managed to catch up with Festival Co-Director Johanna Süß on my final morning, who took me round the selection of artists' video and installation works which were nominated for the Lichter Art Award (curated by the charismatic Saul Judd). The winning piece was James N. Kienitz Wilkins' B-ROLL with Andre (2015).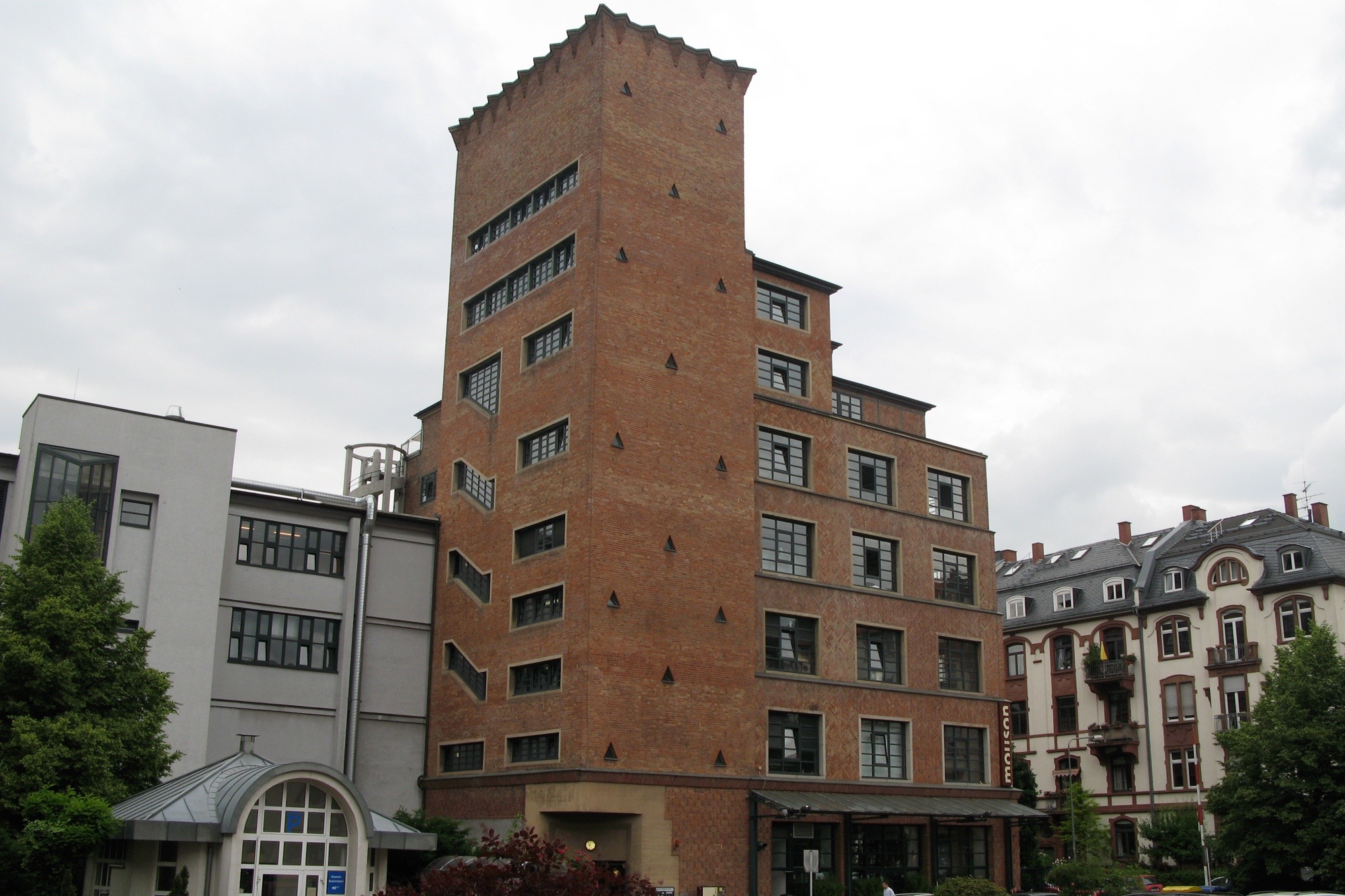 I didn't want to leave Frankfurt without a quick visit to the Deutsches Filmmuseum – a terrific building with a cinema, and two exhibitions – one permanent, charting the history of the moving image with just about every type of trope and scope you could possibly think of, and the other a temporary exhibition of local people's cinematic memorabilia – both were a total joy, and topped off a great couple of days. With that though, my trip was over and it was back to Birmingham.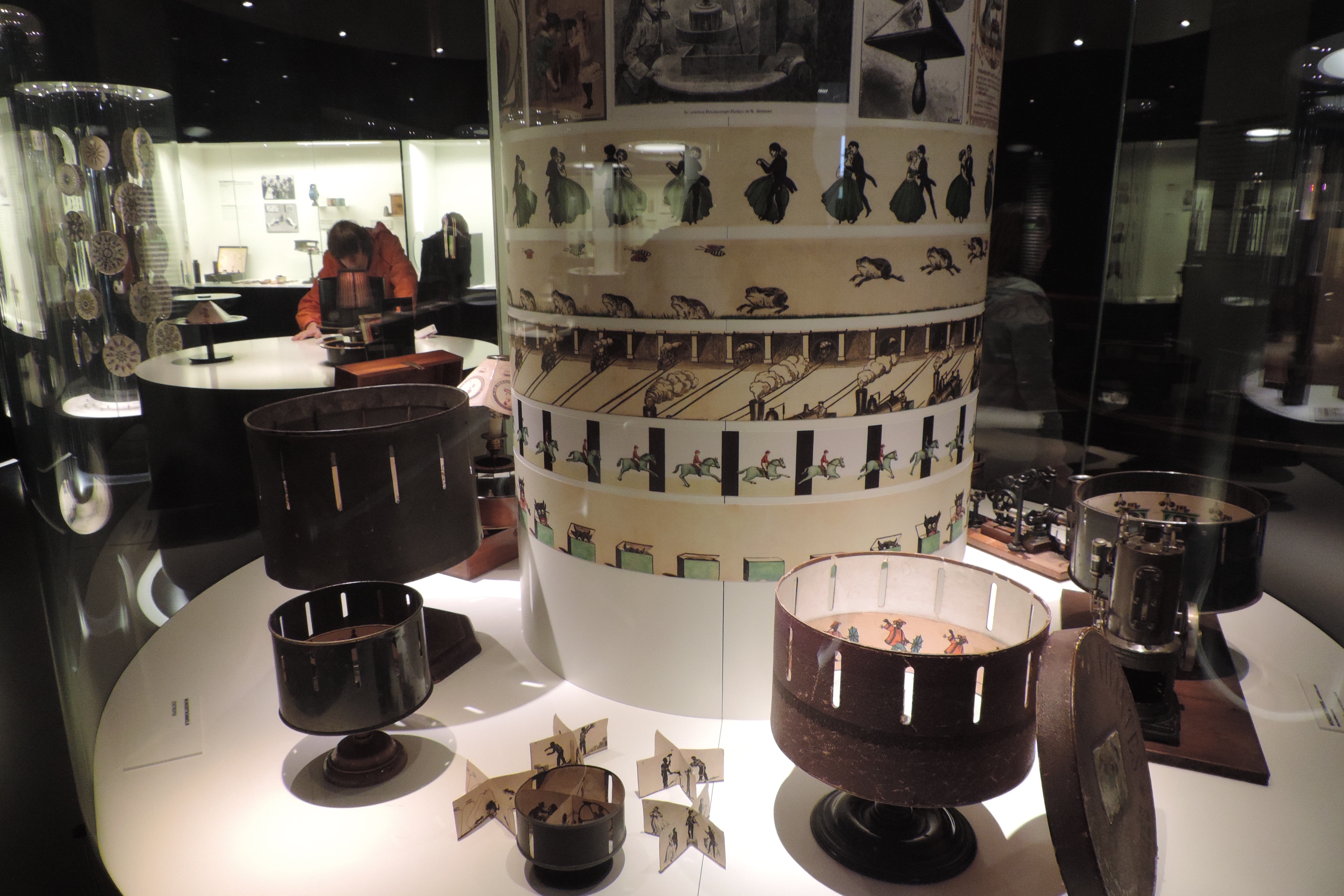 Deutschen Filmmuseum
The second leg of the exchange saw Frankfurt-based electronic duo Les Trucs come over to Birmingham and perform a brand new score to FW Murnau's The Last Laugh on the final day of the festival. I'd arrived in Frankfurt the day after they'd performed at Lichter and after hearing glowing reports over there, I was really excited to hear their interpretation. It certainly didn't disappoint and was a perfect accompaniment to Matt Eaton and Grandmaster Gareth's new score to Murnau's Faust which was performed later that evening.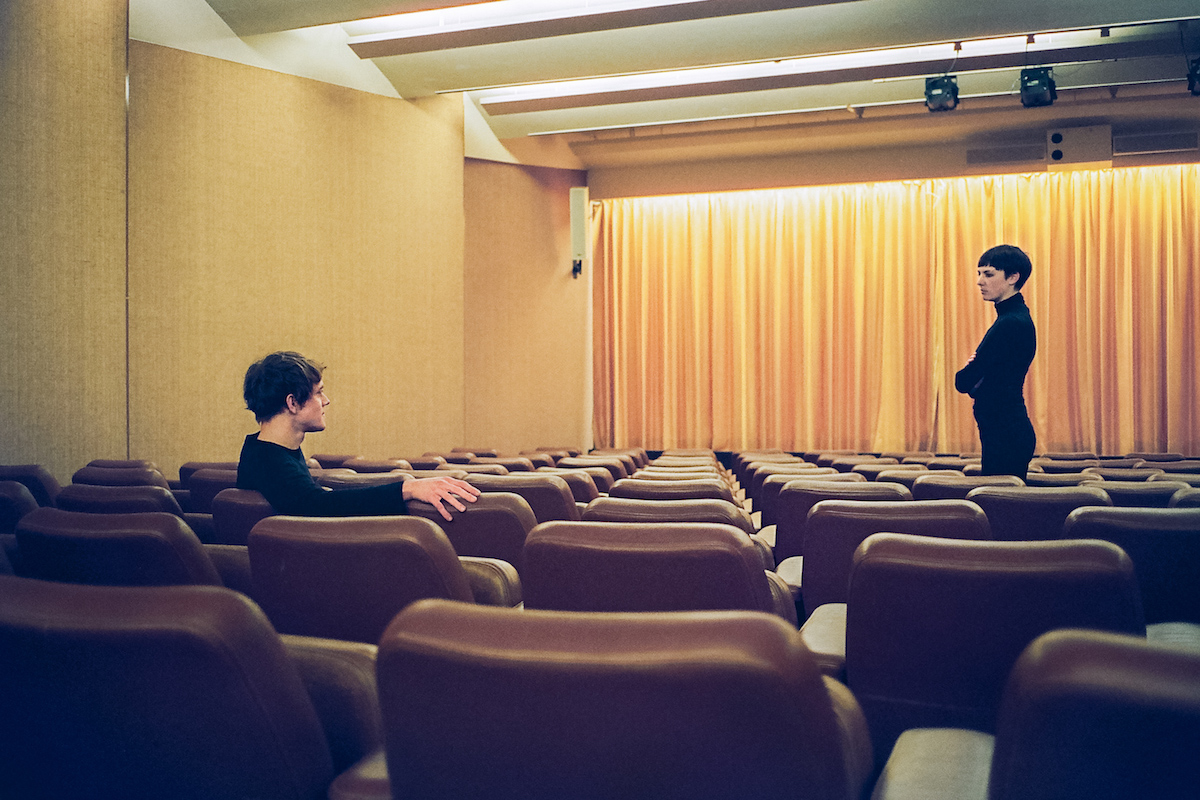 Les Trucs
A big thank you to Karolina and Birmingham City Council, Goethe Institut London, the City of Frankfurt, Johanna and all of the Lichter team, and Les Trucs. Here's to another 50 years.