Flatpack kicks off in the Custard Factory
Flatpack spilled into the Custard Factory yesterday for the last four days of the festival. Over the next days expect family friendly screenings, all things bicycle, shorts programme, Bike Polo demos, parties, tea and scrummy cakes.
It has been fantastic seeing the Palais take shape thanks to Co.Lab, students from Birmingham City University's School of Architecture and our generous Kickstarter funders. We could not have achieve such a stunning result without them.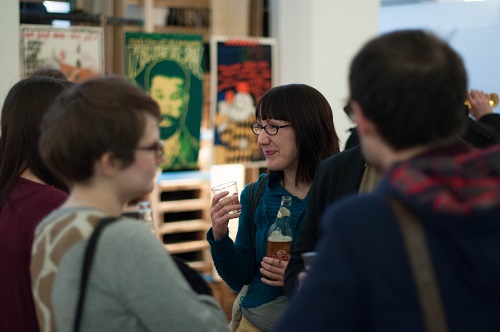 Last night we thanked our Kickstarter funders with a exclusive party and preview of the Palais that they helped us fund. We were also very grateful to Birmingham's own Aston Manor Cider who sponsored the event.
The Palais is now open as for screenings and events. There you will be able to kick back, sample a Kingstone Press or a Purity Ale or two and watch some films.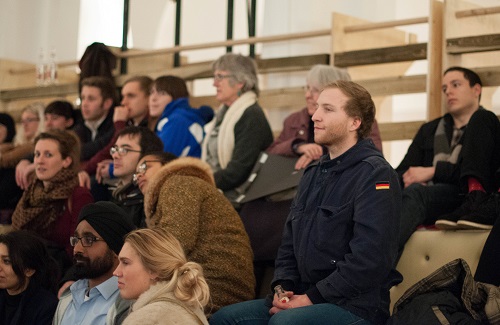 A few meters away, located next to the Custard Factory Theatre, we also have the Flatpack Kavarna. Open from 11am-8pm it has beautiful veggie and vegan food from Change Kitchen, cakes galore  and an exhibition about Birmingham Art Lab and Basha Baranowska's film posters.