Flatpicks 2019: Abbe Elliston
With Flatpack 2019 being just around the corner, we thought the time was ripe for our annual Flatpicks, when the team pick out their fave juicy bits from the programme.
Abbe Elliston kicks things off!
I'm back for my annual blog post and I'm here to share with you my fluffiest, feel good tips for this year's festival.
Happy Hour
You won't find it listed as an event on our website but make no mistake, this is going to be one of the highlights of the festival, and could be the highlight of your day if you drop in to our hub between 4-5pm. More than reasonably priced drinks accompanied by some of the most cheerful and charming cinematic delights from Shorts programmes past is a guaranteed recipe for happiness, and rumour has it there may also be free snacks designed to boost your endorphins even more. Oh, it's also free to come along to so that's an extra drink you can get yourself. Aren't we good to you?!
1 - 5 May, 4-5pm at the Hub.
A Town Called Panic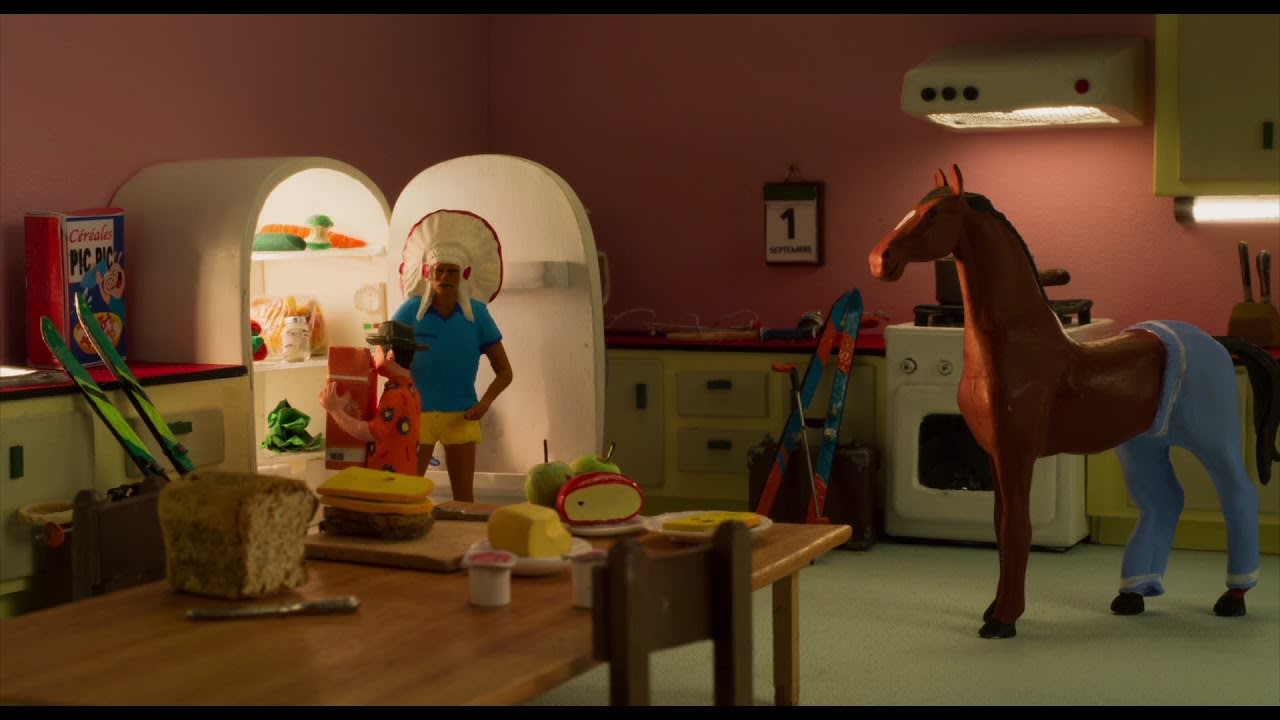 It's Sunday morning on the bank holiday weekend. You're looking for a way of entertaining your little ones whilst also entertaining yourself (and possibly nursing a sore head...no judgement here, see above...we could be the reason why). Well, we're here to save you from the horrors of soft play on one of the busiest days of the year. Come on down to our hub and grab a bowl of cereal (or not, depending on how bad that sore head is...we can sort you out with a good cup of coffee though), sink into a bean bag and relax whilst you and your smaller humans enjoy the adventures of Cowboy, Indian and Horse. Other family friendly activities will be taking place throughout the day down in our Digbeth home - check out our Colour Box page for more information about those.
Sunday 5 May, 11am at the Hub, tickets available here.
Dots & Loops #7: Ellie Vourinen
It's no secret that Dots & Loops is one of my favourite events, in fact it's often the one thing I make sure I see in its entirety during the festival. I'm no film buff (some team members are still unable to comprehend that I didn't know what Steven Spielberg looked like until he decided to do some filming around the corner from our office*) but I am a fan of interesting things and people, so if you're like me, this is the event for you. Always entertaining and often thought provoking, Dots & Loops never gets dull as each instalment is curated by a different guest, and for this one we hand over to Elli Vourinen who will show some of her own films alongside films made by others that are important to her. I feel inspired just writing about it.
*In my defence, I believe Steven Spielberg is usually behind the camera, but I digress.
Thursday 2 May, 8.15pm at the Hub, tickets available here.