FLATPICKS: DUNCAN POULTON
It's that time of year again when in the run up to the festival we're on hand to guide you through the programme. Kicking off this year's Flatpicks is our Programme Assistant Duncan Poulton with his recommendations...
1) The Cremaster Cycle This series of bizarre, mesmerising films by American artist and ex-Björk partner Matthew Barney have a mythology and mystery surrounding them. Originally sold as small-run edition DVDs to big-shot art collectors in the 1990's, the cycle has now expanded to the public audience, but is screened extremely rarely. Featuring some of the most compelling prosthetics and film stills known to modern man, this is not to be missed (breaks will be provided for caffeine consumption and head-scratching).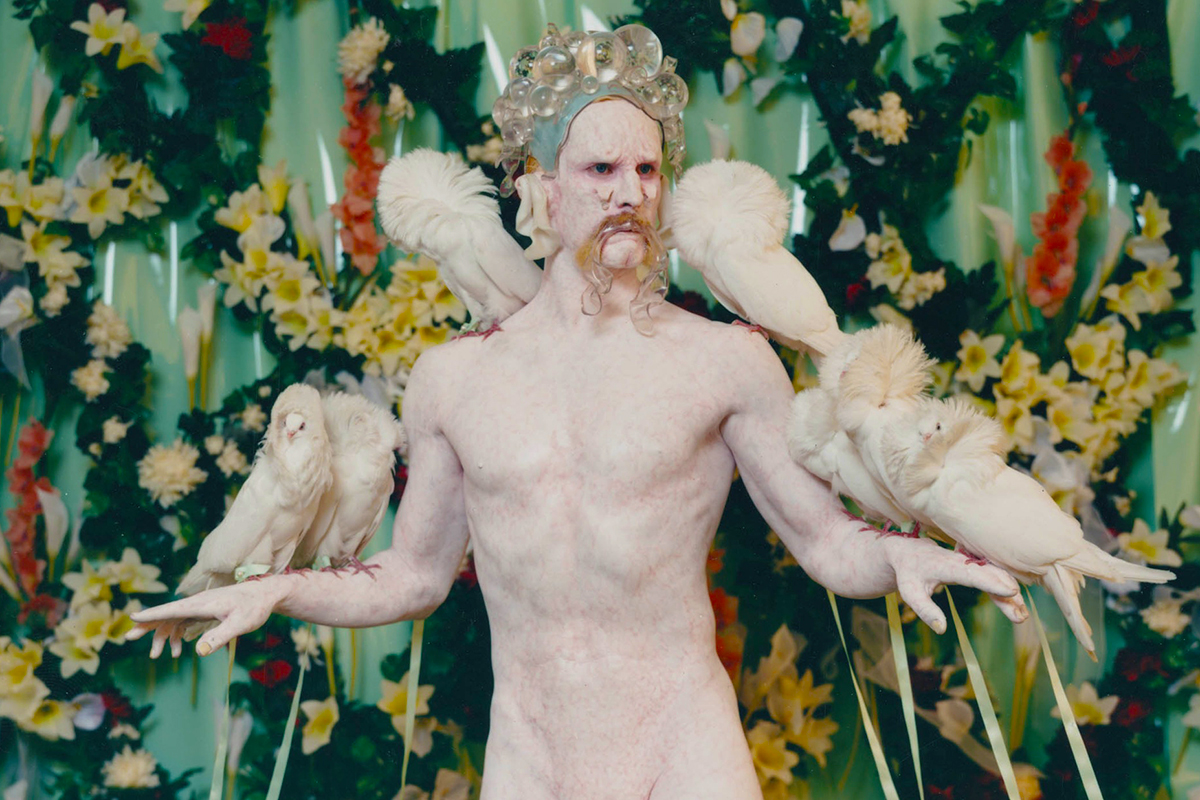 2) The Festival of (In)appropriation #9 I came across this celebration of mashup, supercut and video-collage back in 2015 during Flatpack 9. In turns ingenious, mischievous and contentious, this year's selection promises to be equally inspirational, proving what can be achieved when silliness overcomes copyright restrictions.
3) Edge of Frame: Signal to Noise Curated by Edge of Frame founder and animator Edwin Rostron, this experimental programme colliding image and sound will be a real highlight of the Optical Sound strand. Sam and I were blown away by the Edge of Frame weekend in London last year - look out for the animations of Peter Burr and Run Wrake.
4) David Lynch: The Art Life I've been a big fan of David Lynch ever since seeing Eraserhead (also screening with live score) as an innocent art student, and with the new series of Twin Peaks coming out in May its the perfect time to look at the other-worldly mind that has darkened (and enlightened) our cultural consciousness. Hopefully there will be no Transcendental Meditation adverts in this one.
5) Post-Paradise[x] Donning my artist's hat (beret?) for Flatpack 11 I've teamed up with the talented bunch behind regular experimental music night Post-Paradise for a special visuals set at Centrala during Digbeth First Friday. Expect simulated landscapes, digital avatars and apocalyptic visions alongside a circus of syncopated performances and compositions. When you've had your fill of eclectic art and music, head downstairs for a well-earned drink and a dance at the Degenerates Social.
Post-Paradise concert trailer: