Interview: Ekky Imanjaya
Since the end of last year we've been collaborating online with Sahabat Seni Nusantara, a collective of curators and producers based in Jakarta, Indonesia. This has come about thanks to the support of the British Council's Connections Through Culture programme, and it's been a real privilege getting to know this sparky group of film-lovers - and compare notes during a difficult period. As a result of these conversations curator Ekky Imanjaya from SSN participated in a panel as part of last month's fifteenth Cine Excess festival. We followed up by asking Ekky a few questions about his work...
Firstly, can you tell me a bit about the work you do as a curator and a researcher?
One of my missions is to promote Indonesian cinema and pop culture as part of global conversations. As a film scholar, of course, I focus my research and findings on academic journals and conferences - as with Cine Excess, where I presented research undertaken with Nayla Majestya and Andrianus Merdhi from Binus University's Film Department. However, I also need to target a wider audience and expand the circle to the general public. So I often approach film curation and discussion in a less academic way, such as when Hikmat Darmawan and myself put together a programme of Fantasy Comics and Films at SOAS in conjunction with the London Book Fair 2019, or a discussion and film screenings at Kineforum in 2014 and 2015.
I understand that Indonesia's recent wave of pocong horror is a particular interest of yours. Can you describe what is special about the genre for the uninitiated?
Among other "local" ghosts and demonic creatures, pocong (shroud ghost) is the most popular one. There are at least 45 films containing pocong in the titles or keywords, particularly in the last 20 years. The trend increases in the 2000s (with 25 titles) and the 2010s (15 titles) and still counting. Pocong stories carry a mix of folklore and urban legend, and they are rooted in Islamic burial traditions.
These films are still overlooked and shunned by most film scholars, journalists and critics in Indonesia (let alone in global contexts). The attitudes of Suharto's New Order are still strong. They had their own politics of taste and definition of "Film Indonesia", which is "Kultural Edukatif" (films with cultural and educational purposes), which should present "real Indonesian faces on the screen", etc. This perspective still exists. They underestimate the politics of taste of the audience.
The fact that the pocong films were produced massively should highlight something about film consumption and film culture in general. Actually, trashy films are never marginal films from the audience's perspective - the films are mainstream films. But related to the hierarchy of taste or high culture vs low culture, the films were never considered as important. However, there has been a very interesting movement regarding the politics of taste since 2017, with some filmmakers and cinephiles - such as Kolong Sinema and Wlingiwood -  producing and celebrating 'trash' films.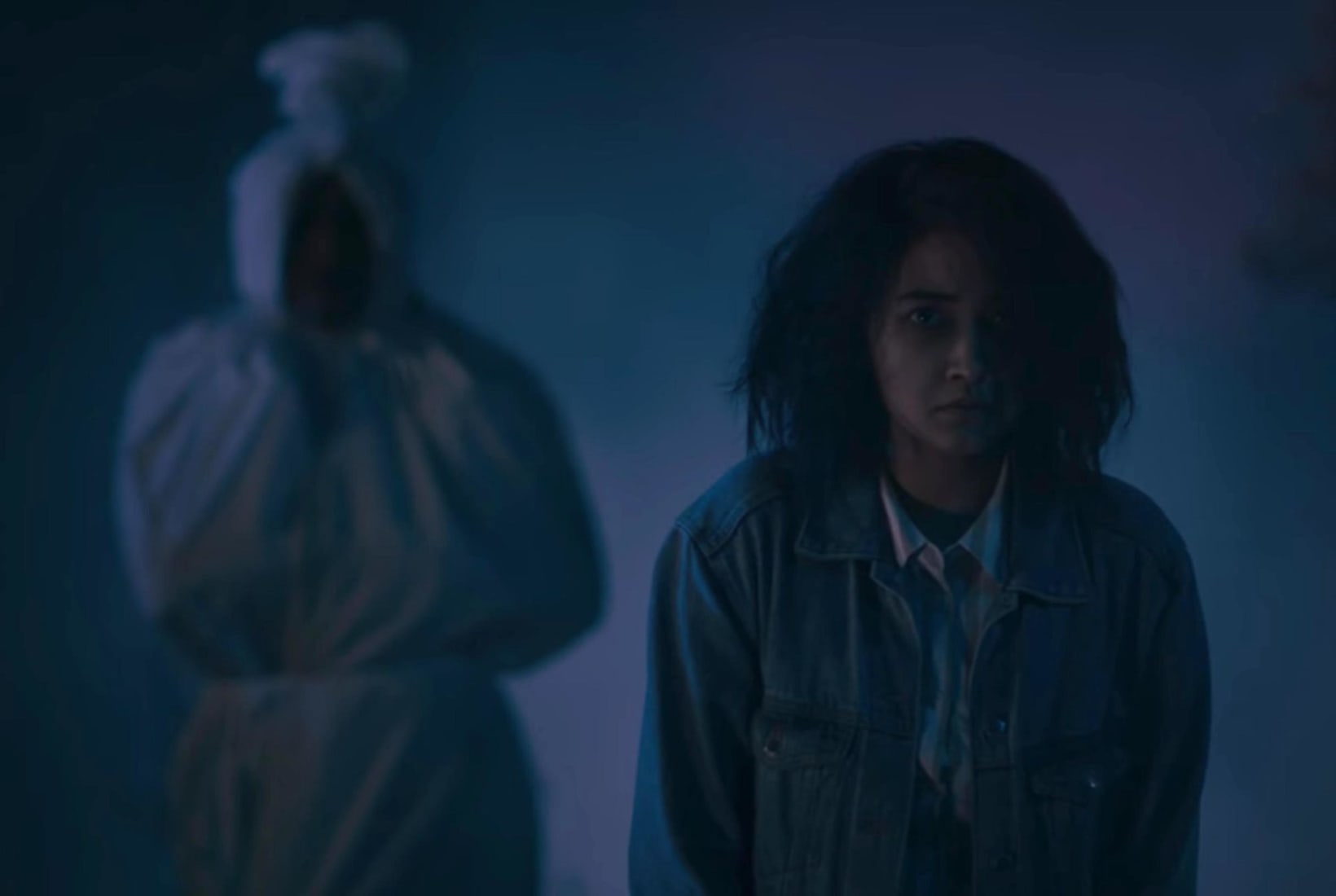 If you wanted to dip your toe into the world of pocong, are there particular films that you'd recommend?
Pocong 2 (dir: Rudi Sujarwo, 2006) is actually a good place to start. The "first" Pocong (dir: Rudi Sujarwo, also 2006) was banned because the censorship board felt the film was too political and would open "the old wound", since the film depicts the riot of May 1998. Most people did not watch the film. However, Pocong 2 was promoted as "scarier than the first one" so people were very curious... And it is scary because it applied global horror film conventions blended with local beliefs and urban legends.
Pocong the Origin (dir: Monty Tiwa, 2019), is the most recent pocong film, directed by the writer of Pocong and Pocong 2. I like it, particularly because it mixes horror with kejawen (a Javanese religious tradition) and more specifically banaspati (black magic) - he can't die unless buried in his homeland. (Pocong the Origin is available via Netflix and Disney+ in some territories.)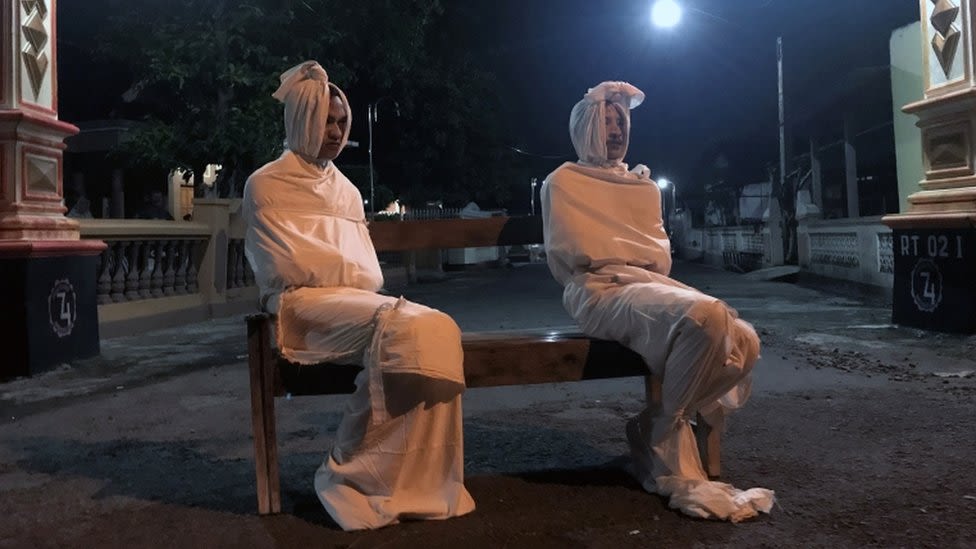 Pocong mythology still carries a lot of power. Why do you think that is?
Pocong figures are so famous that people exploit them for their own purposes, including public health campaigns to keep youngsters staying at home during the pandemic era.  This story suggests that people in Indonesia are more frightened of pocong than Covid19...
And finally, how has the pandemic affected film culture in Jakarta? I guess like everywhere else cinemas are struggling, but are there grounds for optimism?
Yes, I am very optimistic. Two of the best films I've seen this year have both won the highest prize in prestigious film festivals. Seperti Dendam, Rindu Harus Dibayar Tuntas (Vengeange is Mine, All Others Pay Cash) (dir: Edwin, 2021) won the Golden Leopard at Locarno, and Yuni (dir: Kamila Andini, 2021) picked up the Platform Award at Toronto. Both films were produced during the pandemic, like many others with strict health protocols. Many new projects are also being developed (story development, presenting at pitching forums, etc).
Of course, we are still struggling with the movie theatres, but luckily cinemas are recently open for half capacity and Festival Film Indonesia will be held in 10 November. Hopefully, the film industry can survive the pandemic and things will improve soon.