Introducing this year's patron saint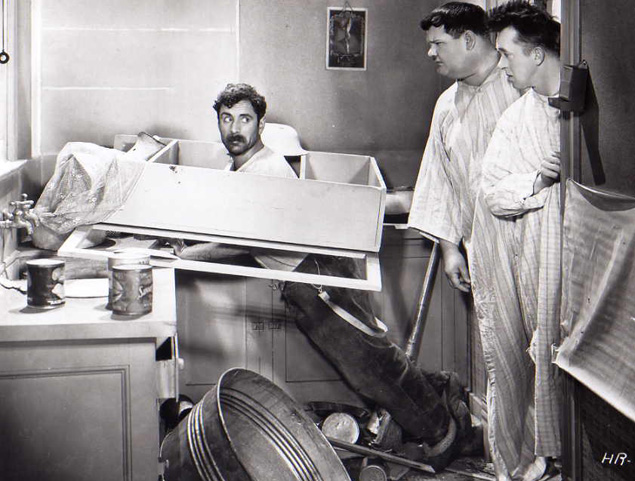 Each year Flatpack pays homage to a patron saint, someone from Birmingham who has played a role in film history. In some ways our honoree this year was a bit-part player - a man whose CV includes roles like 'Front End of Horse' and 'Man Hit by Tomato' - but Charlie Hall (1899-1959) was also an integral part of the team behind cinema's best-loved double-act. Apart from the boys themselves, he appeared in more Laurel and Hardy films than anyone else, as well as writing gags, building sets and working with the likes of Abbot and Costello, Charlie Chaplin and Buster Keaton. He grew up in Ward End, Birmingham (down the road from the birthplace of Iris Barry, last year's patron saint) and this year we'll be doffing a cap to him.


In the meantime, here's a festive selection of L&H. Charlie is the chap who kicks out the dog (Laughing Gravy) 30 seconds in...