Kids watching films
Just sifting through photos from our film-tent at this weekend's marvellous Book Bash. There are many things to love about this event: it's free; it encourages kids to get excited about reading; it's at Aston Hall, one of Birmingham's underrated treasures; and it's run by librarians! Their joy at being set free in a field rather than sat in a library is somewhat infectious, and makes for a really nice buzz. Even on Monday when it was chucking it down we were impressed by the pacamac hordes who turned out. Here are a few shots from the slightly sunnier Sunday...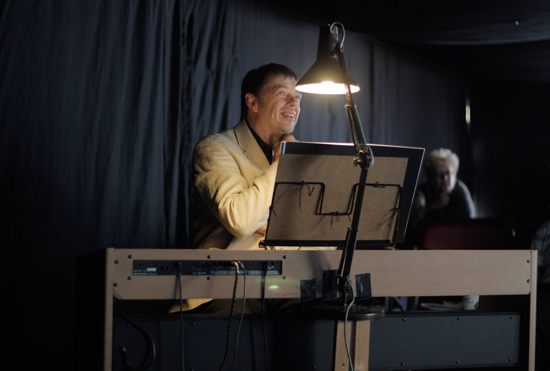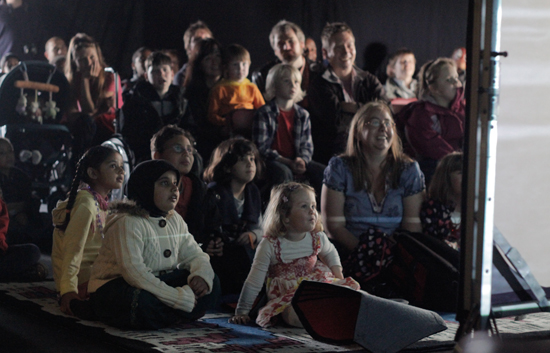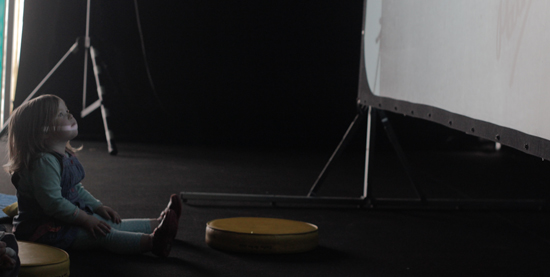 At the top is pianist Paul Shallcross, who drove all the way from Brecon to accompany the inspired vandalism and acrobatics of Laurel and Hardy and Buster Keaton. Below is his appreciative audience. Watching all these rapt young faces taking so much pleasure from something nearly a century old, I wondered if we could get Michael Gove to make silent comedy compulsory for all five year-olds. I was also reminded of a 1954 book called Children and Films: A Study of Boys and Girls in the Cinema, by Mary Field. The effect of cinema on young audiences was a hot topic at the time, and Field travelled around the country using infra-red photography to capture children's reactions to particular sequences of film. The two images below are of matinee audiences in Barnstaple and Chippenham, both enjoying a moment of 'Anticipated fun'.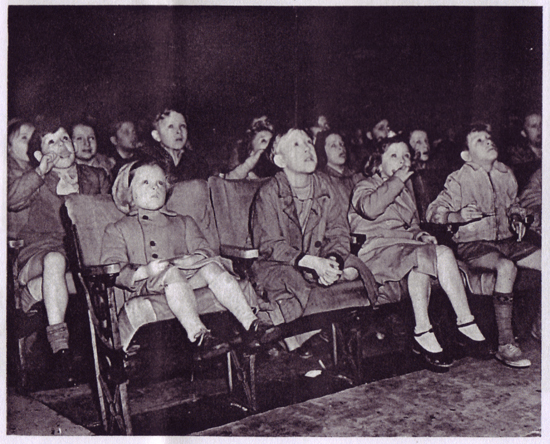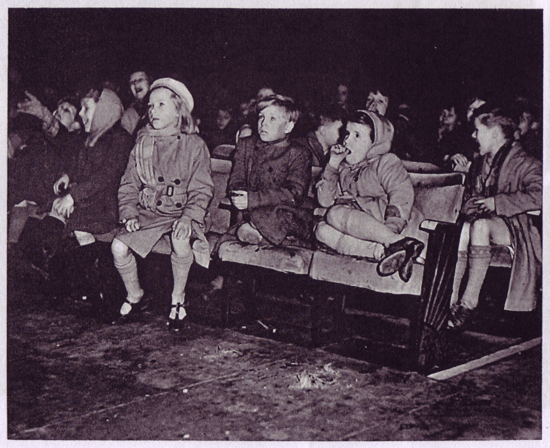 With thanks to Pete James, and Janet Brisland.