Opening Weekend - Balsall Heath Film Festival
We kicked off the very first Balsall Heath Film Festival at the weekend with some brilliant films and great conversations - exploring memories of former Balsall Heath cinemas, growing up in the area and mental health in South Asian communities (and plenty more besides).
We've got plenty still to come over the next few weeks, from cinema walks to screenings to a Bolywood Bazaar. And we're even turning a Hindu temple back into a cinema for a day... Check out the full programme on our Balsall Heath page, and scroll on to see our opening weekend in pictures.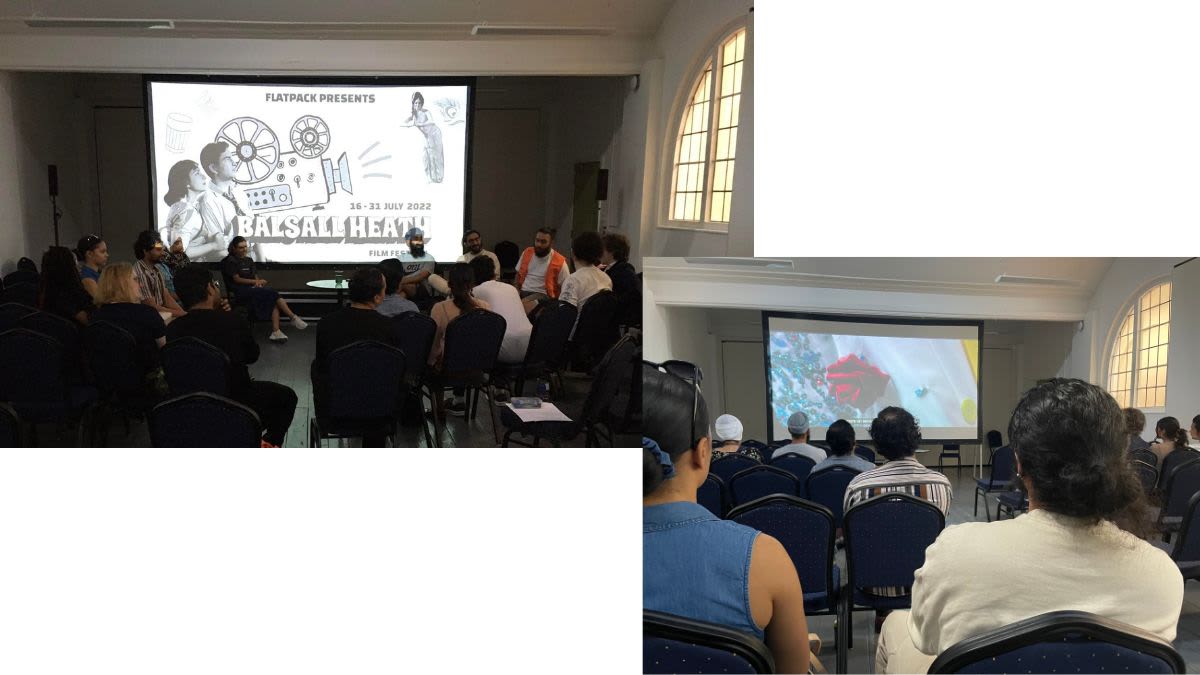 Don't Eat My Brain
The first event, Don't Eat My Brain, featured short films and conversation around the theme of mental health in South Asian communities. The films included a local premiere of mental health charity Taraki's award-winning short film What Could Go Wrong, shot in Balsall Heath, after which Taraki's founder and director Shuranjeet Singh led an open, engaging discussion delving into the themes explored in the films.
"Excellent films - lovely to see conversation about mental health in Asian community. Keep up the good work."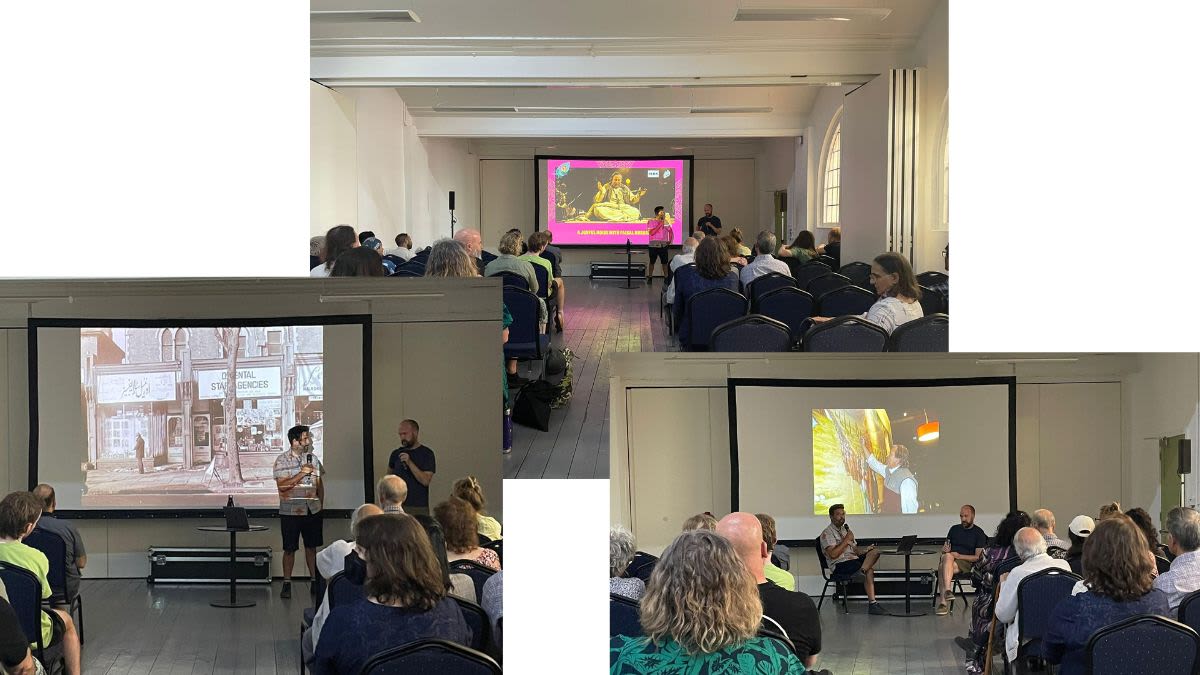 A Joyful Noise
This was swiftly followed by the fully booked A Joyful Noise - artist Faisal Hussain shared some incredible archive footage as he talked about faith, Balsall Heath as a cultural hot spot, and the music of qawwali master Ustad Nusrat Fateh Ali Khan.
"A lovely combination of archive photos, film, conversation and audience contribution in a setting relevant to the history!"
"Excellent and uplifting."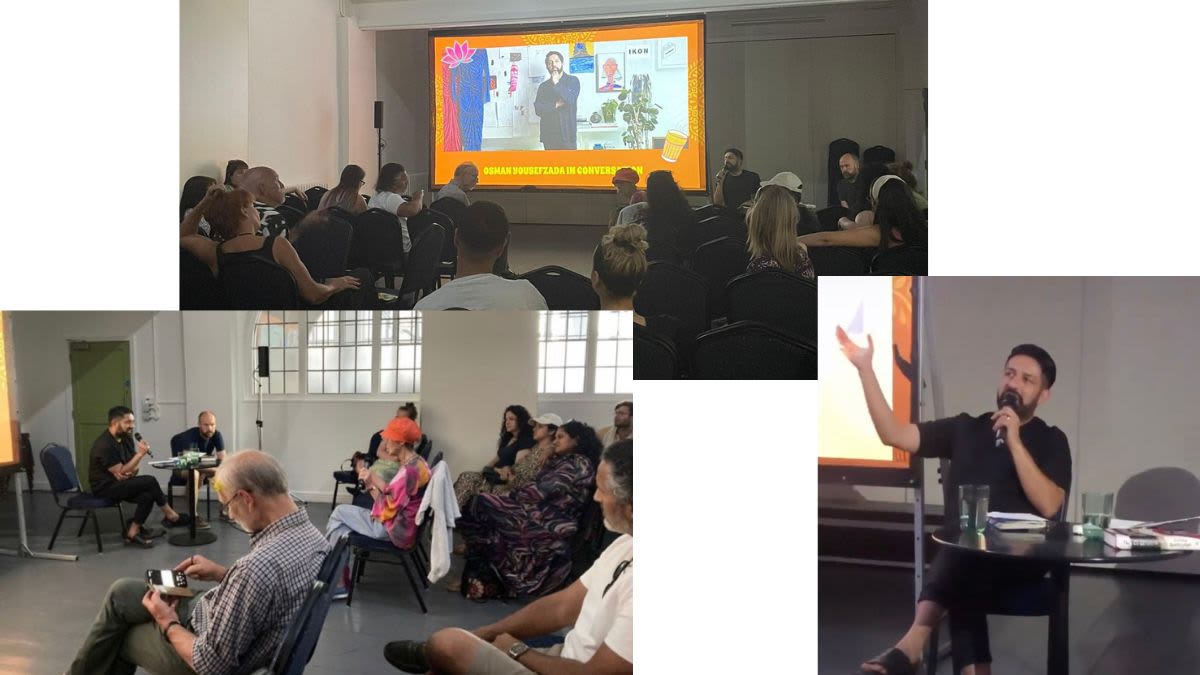 OSMAN YOUSEFZADA IN CONVERSATION
In the second of two events as part of Ikon Gallery's Migrant Festival (first being Joyful Noise), we were joined by Osman Yousefzada, whose name you might recognise as the artist behind the Selfridges building's colourful new look. He reflected on growing up in Balsall Heath in the 70s and 80s, and shared some of his film work alongside clips from some formative movies.
"It's wonderful and energising to see events of this kind in Birmingham, and especially to hear stories in the places they originated."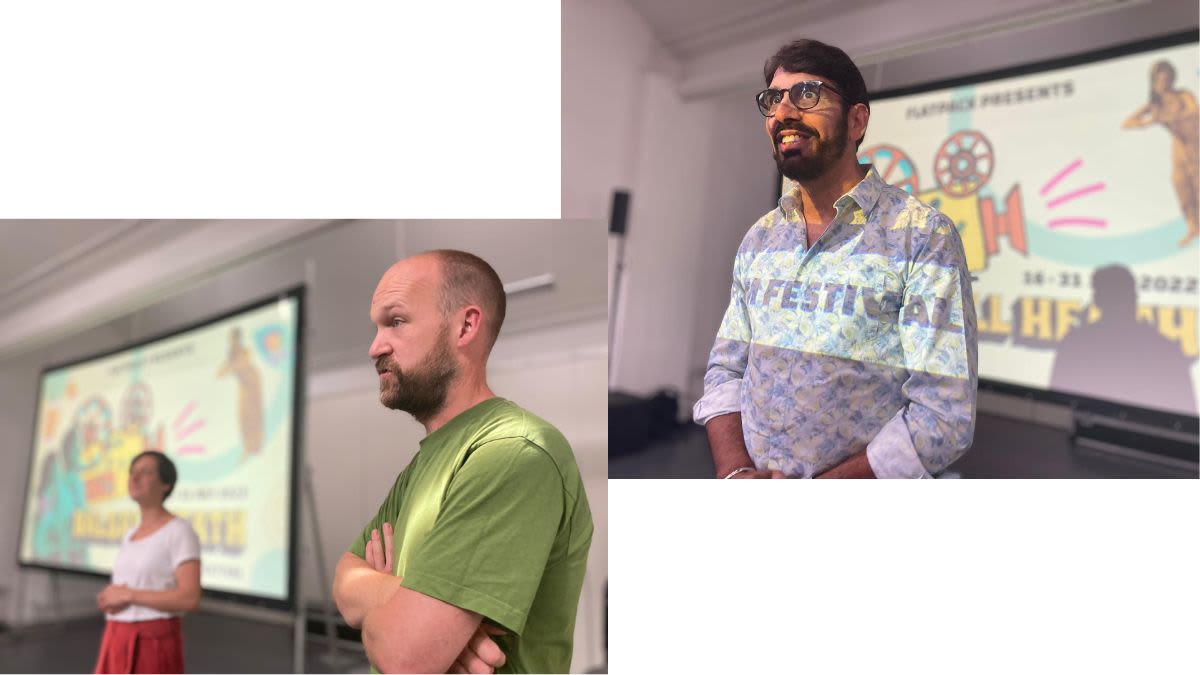 Balsall Heath on Film
Sunday was all about Balsall Heath on Film, featuring half-hour drama A Touch of Eastern Promise (partly filmed at the Imperial on Moseley Road) and Spirit of Balsall Heath, a recent commission from the National Trust. Summed up nicely by audience members following the event...