Recent additions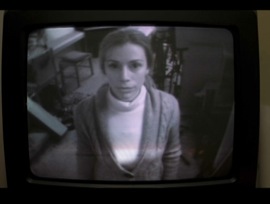 Ok, so a few things have been sneaking up on here that we should draw your attention to...
TRAVELLING PICTURE SHOW Project page for this summer's kids tour, following a storming weekend of matinees at the Electric. Dates already booked in Bromsgrove, Brum, Pershore, Shrewsbury, and plenty more to come;
WORCESTERSHIRE ON FILM mk2 Worcester and Bretforton, lock up your granddaughters. Actually, don't;
MAKING DO Walsall knees-up on 7th May in tandem with Capsule and featuring Pram, July Skies, and the Winter League. And most imminently;
7INCH no.36 Back to the Hare and Hounds, with a crate of good short stuff and guest DJ Jonny Costello. Includes Jeff Keen's cut-up comic-book overload MARVO MOVIE (pictured above, from the ace new BFI dvd set), a taster for Jo Hamilton's tour diary GOWN (ditto, and vimeo'd here) and Lucy McLauchlan's timelapse mural in TACIT (embedded below). Beyond the jump I've pasted this morning's emailout - to receive these as nature intended, sign up on the left.

Beat13 / Lucy McLauchlan "Tacit" from Beat13 on Vimeo.
On 22 Apr 2009, at 10:26, 7 Inch Cinema wrote:
hello,
A month on from Flatpack and what do we have to show for it? The last few films are flying home in recycled jiffy-bags, the warehouse in Floodgate Street has been cleared of cogs, and whistling a happy tune we work our way through a pile of invoices and evaluation forms. As mentioned before, nostalgists can relive the magic through various writeups and reports here: http://tinyurl.com/flatpackmemory and photos here: http://www.flickr.com/photos/7inchcinema (extra images added this week) or buy tshirts and bags here: http://www.flatpackfestival.bigcartel.com
Moving onwards...
7INCH no.36 Sunday 26 April, from 7pm The Hare and Hounds, Kings Heath B14 7JZ
Returning to familiar Sunday filmnight territory, a joyous barrage of shorts, animation and music videos with a bit of a post-Flatpack flavour. Includes:
THERE ARE MONSTERS (Jay Dahl) creepy Canadian horror PLEASE SAY SOMETHING (David O'Reilly) bittersweet cat-and-mouse cartoon TACIT (Matt Watkins) timelapse record of Lucy McLauchlan's recent exhibition EIDOLON (Matt Murtagh) angels in Birmingham
Plus kids animation, a sneaky peek at Jo Hamilton's tour diary film GOWN (showing in full next week, see below) and a cracking selection of music videos. With musical interludes from Jonny Costello (BLEEP BLEEP). And some giveaways. £4 on the door. http://www.7inch.org.uk/event/7inch-no-36 Info is also up on the new Hare & Hounds site: http://www.hareandhoundskingsheath.co.uk
MAKING DO Thursday 7 May, 6-9pm New Art Gallery, Walsall
7 Inch Cinema and Capsule are hitting the A34 with several vanloads of music, film and activities to fill up spaces all over the gallery. Very much in a post-war, make-and-mend spirit, this free evening will include: live guests PRAM, JULY SKIES and THE WINTER LEAGUE; archive fillum programme Housewives Choice; flipbook fun with animator Trevor Woolery; two-wheeled tales from resident artist Sima Gonsai; cake-decorating; Sugarfoot DJs; I-Spy; and refreshments. Should be good. http://www.7inch.org.uk/event/making-do
WORCESTERSHIRE ON FILM Saturday 9 May, Worcester Guildhall Monday 25 May, the Fleece in Bretforton
Slight return for the archive programme which toured the county last autumn. An hour-long programme relevant to each area will show for free throughout the day; the latter is in our favourite venue, a thatched medieval barn, as part of Evesham Asparagus Festival. http://www.7inch.org.uk/event/worcestershire-on-filmpt-2 http://www.britishasparagusfestival.org
>>COMING ATTRACTIONS…
TRAVELLING PICTURE SHOW After sell-out screenings and much excitement on its launch at Flatpack, this programme of childrens films and activities will be circling the West Mids throughout the summer and autumn. Write to pip[at]7inch.org.uk if you're interested in bringing TPS to your neighbourhood. http://www.7inch.org.uk/project/travelling-picture-show/
SHIFT_TIME We've been asked to gather some evolutionary flicks for this 'Festival of Ideas', coming to Shrewsbury in early July. More info in the next mailout.
DESK GOING SPARE Now that festival madness has subsided we have a bit more room at 7inch HQ. If you'd like a chunk of an airy Custard Factory office at reasonable rates (oh no I'm turning into an estate agent), give us a shout on 0121 771 1509 or info[at]7inch.org.uk.
>>OTHER STUFF GOING ON Nothing to do with us, but might be good
Tonight and tomorrow on channel 4 THREE MINUTE WONDERS Two more short pieces in a series of four by Glasgow artist Luke Fowler, worth a look. Interview here: http://tinyurl.com/lukefowler
Thursday 23 April, 6pm at Wild Building, Digbeth FIFTY ONE DEGREES LAUNCH Flatpack venue now transformed for this new show by graffiti artist Chu, charting the journey from Walsall to Birmingham. http://www.jibberingart.co.uk
23 April, 8.15 at Birmingham Library Theatre THE MAN FROM LONDON Bela Tarr's first English-language feature. http://tinyurl.com/manfromlondon
23-25 April at AE Harris, 110 Northwood St, Bham B3 1SZ HOME OF THE WRIGGLER 'Lo-fi sci-fi docu-drama' based on the experiences of Longbridge locals and devised and performed by Stans Cafe. This is the first performance in their new home, the Jewellery Quarter space which housed their rice show last year. Tickets are £10. http://www.stanscafe.co.uk
23-26 April in Ghent, Belgium COURTISANE Weekend of media arts stuff, including a focus on Flatpack guest Guy Sherwin. http://www.courtisane.be/
Friday 24 April, 10am at Coffee Lounge, Navigation St in Bham BIRMINGHAM SOCIAL MEDIA CAFE http://birminghamsocialmediacafe.wordpress.com/
24-26 April at Wolverhampton Light House THE UNIVERSE OF KEITH HARING Portrait of frisky 80s pop artist, part of Disability Film Festival. http://www.light-house.co.uk/whats_on_article.php?id=195
Weds 29 April, 7pm at Library Theatre in Birmingham LOCAL SHORTS FILM CLUB Possibly the last one for a while, including guest speaker Tony Jopia and the first screening of Jo Hamilton's Gown. http://www.makeyourmarkconnect.org/event/3766 http://www.johamilton.com
Til 30 April at the Electric in Birmingham LET THE RIGHT ONE IN Sod Twilight. http://www.theelectric.co.uk/booking
From 1 May at Ikon Eastside in Digbeth MY VERY OWN CINEMA Selection of personal work produced over thirty years by Polish video artist Józef Robakowski. http://tinyurl.com/robakowski
til 4 May at New Art Gallery Walsall REIMAGINING ASIA Includes amazing installation by Song Dong. http://www.artatwalsall.org.uk
Thursday 7 May at Bham Academy 2 JEFFREY LEWIS & THE JUNKYARD Touring new album Em Are I? http://www.thejeffreylewissite.com/
Sat 9 May, 8pm at Hare and Hounds, Kings Heath PAPER AEROPLANE FUNDRAISER Various live acts and DJs playing in aid of micro- budget feature shooting this summer. Tickets £7. http://www.sticklebackproductions.co.uk
Til 31 August at Bham Museum & Art Gallery OBAMA'S PEOPLE 53 portraits of Baz and his administration. http://www.bmag.org.uk/events?id=109&start=3 http://www.obamaspeopleexhibition.com (The Supremes show also runs until 7th June)