Separado! at Green Man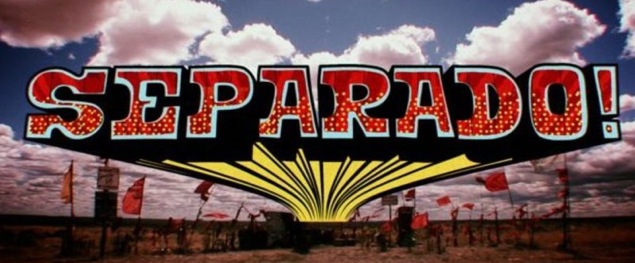 Separado! is a terrific, off-kilter docu tracing Gruff Rhys' family ties in Patagonia. Flatpack was one of the first places to show it in the UK, and we'll be screening it again as part of a jammed evening of 7inch entertainment at this weekend's Green Man Festival in Wales. Even better, we've just confirmed that co-directors Dyl 'Goch' Jones and Gruff Rhys will be coming along to talk about the movie. Show starts 7:30pm on Friday.


While I'm here - please excuse the lack of news in these parts. As always 7 Inch Cinema is rolling along through the year, and we'll be back here in a few weeks with a submissions call for Flatpack no.5...
PS:: The film went down a storm. 10 mins of the Q&A are up on youtube.