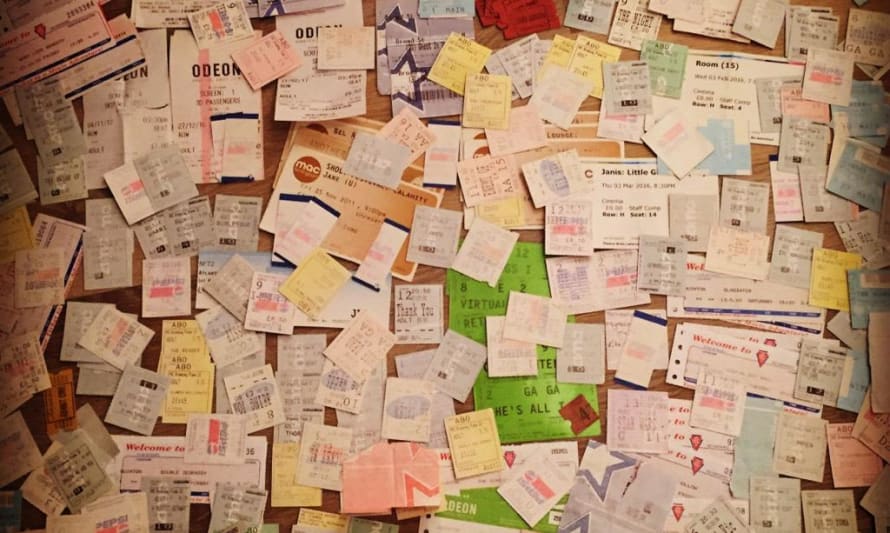 Share your cinema stories!
Do you have a cinema story you'd like to share? As part of the Birmingham 2022 Festival, we're planning to tell the city's film-going story - 125 years, and over 150 cinemas.
Did you know that this is the birthplace of celluloid, and of the Odeon chain? Not to mention the home of the UK's oldest working cinema, reopening this month... Film is in the city's bloodstream, and Wonderland is an opportunity to celebrate this. We've recruited a team of brilliant volunteers, and now we need your help too.
What are we looking for?
Stories that help to bring to life Birmingham's amazing cinema heritage. Perhaps you or a family member worked in a local picturehouse - as a projectionist, usherette - or even an accompanist in the silent era! Or maybe you've just spent a lot of time watching movies in Birmingham, and built up a particular connection to a much-loved cinema.
Images that capture these cinemas, and the audience experience.
Souvenirs from film-going adventures. Ticket stubs, lobby cards, posters, signage, uniforms - even seats! Perhaps you've recreated a cinema in your own home or shed...
And remember that history does not have to be in black and white - we're just as interested in late-night kung fu screenings, or multiplex tales, or even memories from our own 7 Inch Cinema nights at the Rainbow back in the early noughties.
What are we going to do with it all?
Next year, we'll be launching a programme of exhibitions, events and online resources exploring all that we've uncovered. This will include:
An exhibition at Birmingham Museum & Art Gallery exploring a treasure trove of objects and stories from collections, archives and the people of Birmingham
An online map detailing the over 150 cinemas that have existed in Birmingham over the years
A programme of walks, talks, workshops and screenings kicking off as part of the sixteenth Flatpack Festival
How to share your story
Just click the link below and complete the short google form.