Silent Night In Pictures
Mabel came to Birmingham, and she was Marvellous!

Well, Silent Night 2018 was a bit bloomin charming wasn't it? It was our pleasure to welcome so many silent film lovers into the beautiful Birmingham Cathedral for an evening celebrating the brilliant work of a true class act.
Huge thanks to all who came, to The Meg Morley Trio for providing such perfect live musical accompaniment, to the staff at Birmingham Cathedral for being so accomodating and finally to Thomas Walker, Annabel Grundy and the BFI Comedy Genius team fo all of their support and for allowing us to look after Mabel for the evening!
Until next year.
Merry Christmas to you all from Team Flatpack!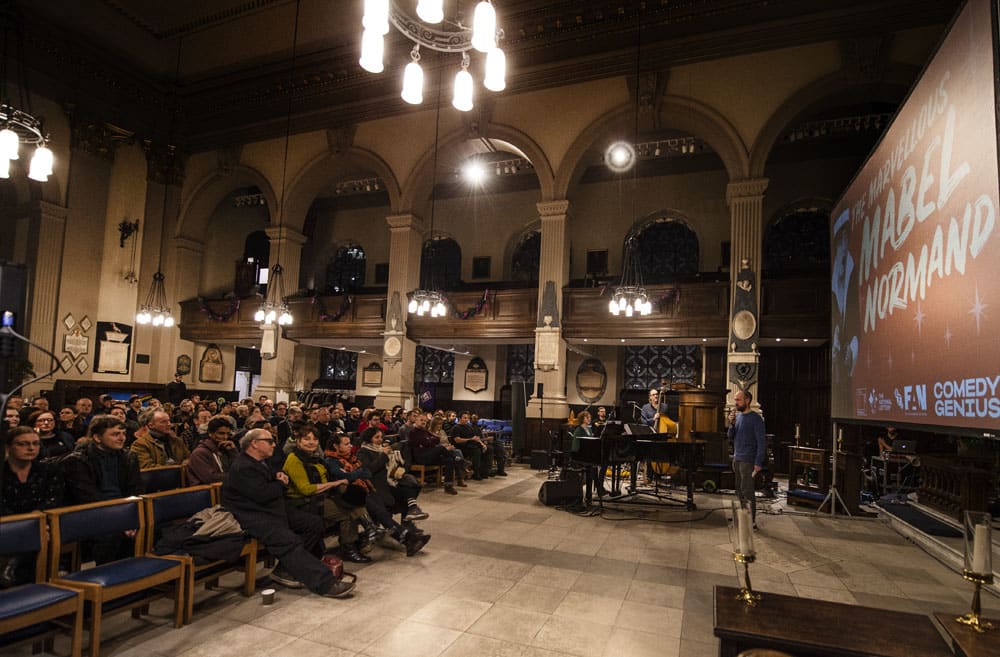 All photos were taken by Katja Ogrin.