Six of the Best... Big Screens Around The World
Anyone who loves a trip to the cinema will almost certainly have a favourite venue, one that has the comfiest seats, the best snacks or perhaps the most legroom. A self-confessed film nerd, not only do I have my go-to favourites on home turf, I have compiled a list of gems from across the globe, because no holiday is complete without seeking out the best local cinemas nearby… right?!
Some of the cinemas listed below have interesting histories, or have been restored, preserving their unique architecture. Some are recognised for their cultural significance and some are just downright cool...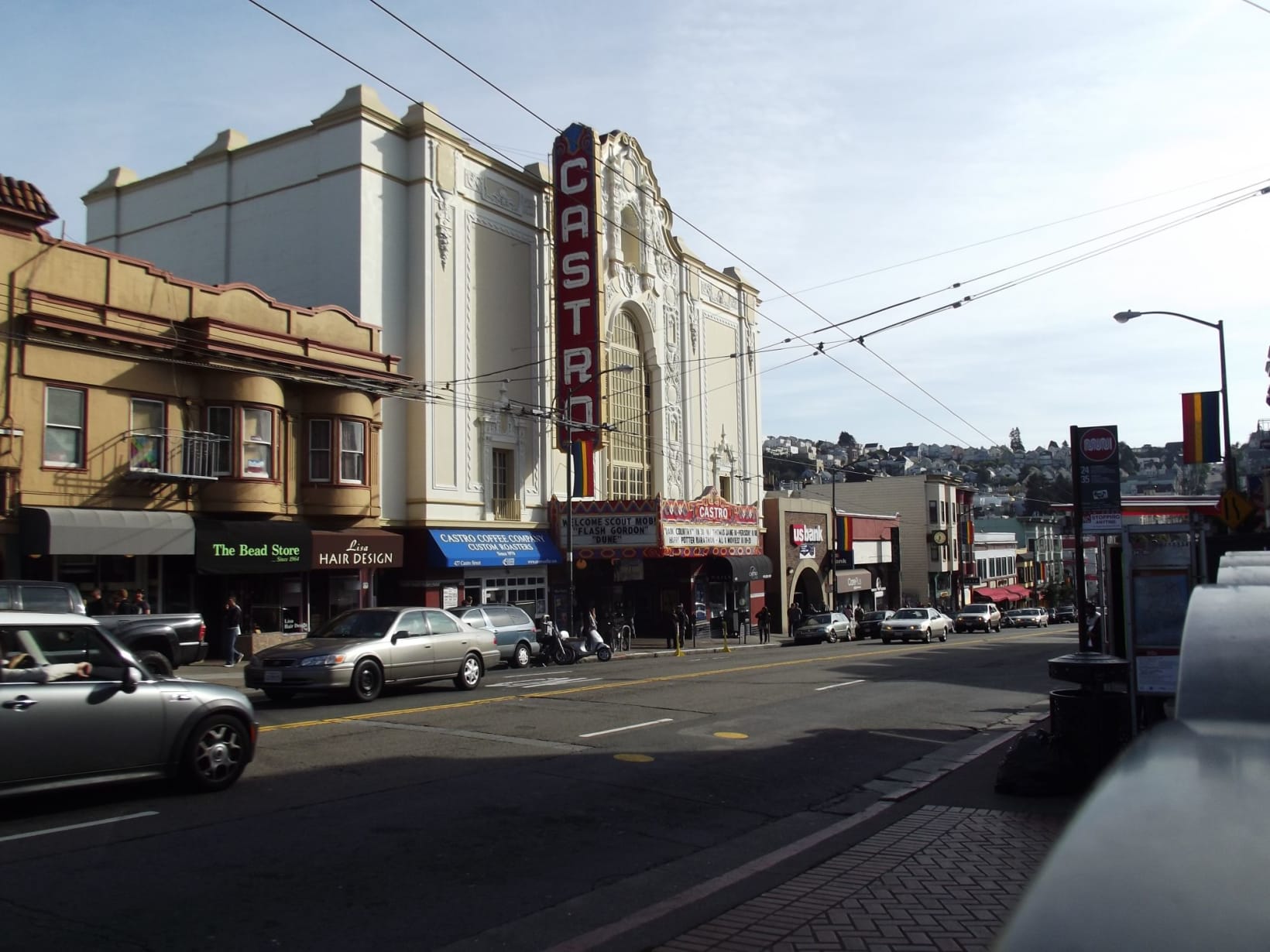 The Castro - San Francisco, USA
I had heard great things about The Castro in San Francisco, so when I visited the sunshine state a few years ago, it was at the top of my to-do list. The Theatre originally opened in 1910 but was subsequently remodeled into a retail store before a larger version was built a few doors up from the original site. The new Castro Theatre opened to the public on 23 June, 1922 and has been delighting audiences ever since. Today, the Castro hosts repertory films, festivals and special events - I managed to catch a late night screening of Flash Gordon during my trip but the main attraction was the incredible leatherette ceiling, reportedly the only one left in America and possibly the world (warning: stiff neck caused by staring at said ceiling is highly probable).
The Roxy - Orebro, Sweden
I took part in an ICO cultural exchange a few years back and had the pleasure of meeting Bo Emmerik who, at the time, was a programmer at The Roxy cinema in Orebro, Sweden. After spending a month together in Birmingham we swiftly became BFFs and I was invited to visit him in Orebro, where I was treated to a tour of this super cool Scandi cinema (and fell in love with wood paneling). Despite several name changes and renovations since opening in 1913, much of the interior remains unchanged (since 1947) and The Roxy continues to serve up a slate of quality indie films to locals, with each film getting a personal intro from the projectionist on shift. During my visit Bo took me to see The Square - it didn't have English subtitles, but I got the gist!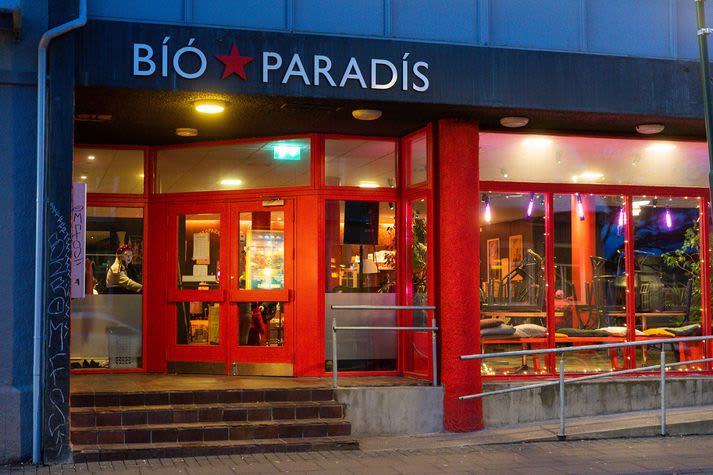 Bíó Paradís - Reykjavic, Iceland
I came across the Bíó Paradís during a winter break in 2017 when my non-cinema-loving travel buddy indulged me with a trip to see 20,000 Days on Earth. The cinema has been a part of Reykjavík cultural life since 2010 with an emphasis on arthouse films from around the world and participation in the Reykjavík International Film Festival. With its relaxed atmosphere, a cool bar and the importance placed on films passing the Bechdel test, it's no wonder Iceland's only indie cinema has a bunch of Best Cinema accolades. The seats are dead comfy too.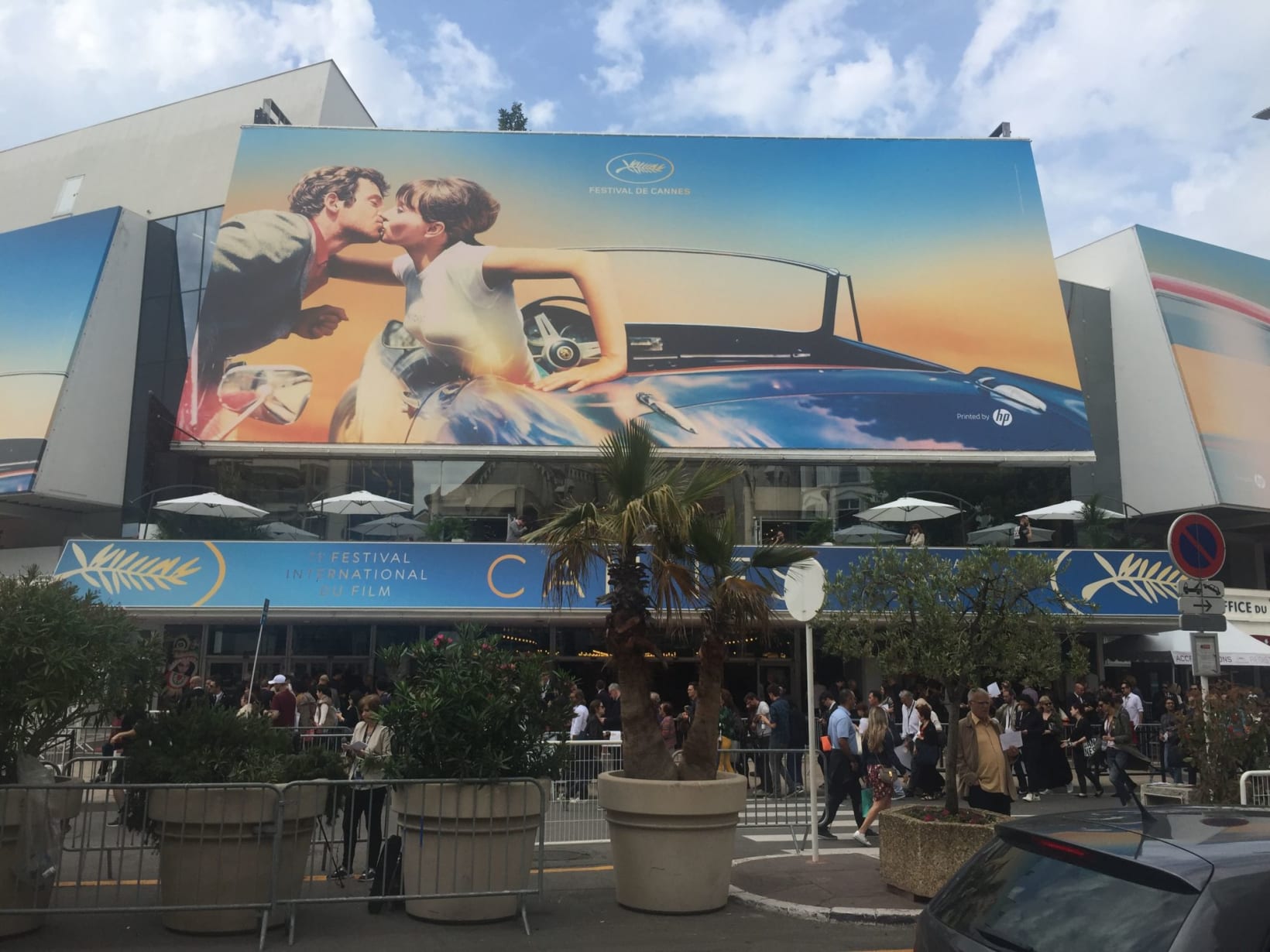 Auditorium Louis Lumiere Cannes, France
The Auditorium Louis Lumiere at the Palais des Festival in Cannes is pretty special. Built in 1983 and host to the Festival de Cannes, this enormous theatre has a whopping 2,309 seats and is the largest cinema I've ever visited. The glitz and glamour of red carpets and celebs definitely makes this cinema stand out for me. I was lucky enough to bag a ticket to see Spike Lee's premier of BlacKkKlansman there in 2018, and topped the night off by singing happy birthday to Cate Blanchett and having a McDonald's on the beach. It doesn't get much better than that.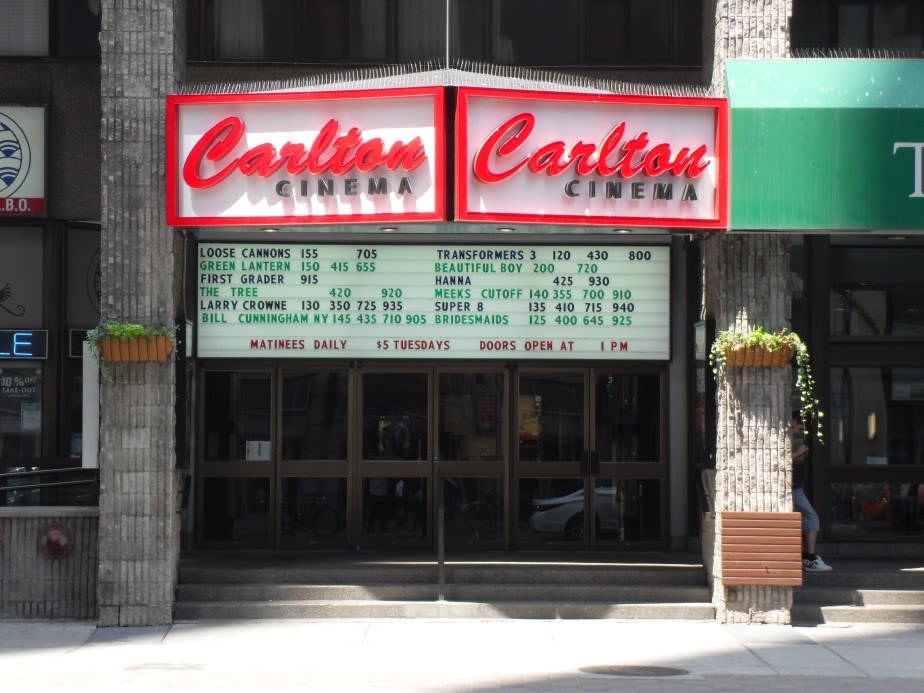 Carlton Cinema - Toronto, Canada
I discovered the Carlton whilst looking for somewhere to thaw out during a winter trip to Toronto and dragging another travel companion to see Don Jon. Founded in 1981 on the original premises of the historic Odeon Theatre (which operated between 1949-1973 and, fun fact, was founded by Brum-born Oscar Deutsch in 1928) the Carlton Cinema became the first multiplex in Toronto to focus on art-house content. It ran continuously for 28 years before closing in 2009 only to reopen the following year, changing hands again in 2017 when it was acquired by Imagine Cinemas. Despite the numerous changes in management the cinema has maintained a commitment to playing foreign, arthouse, and independent films that are often ignored by larger chains. And it has a really cool sign.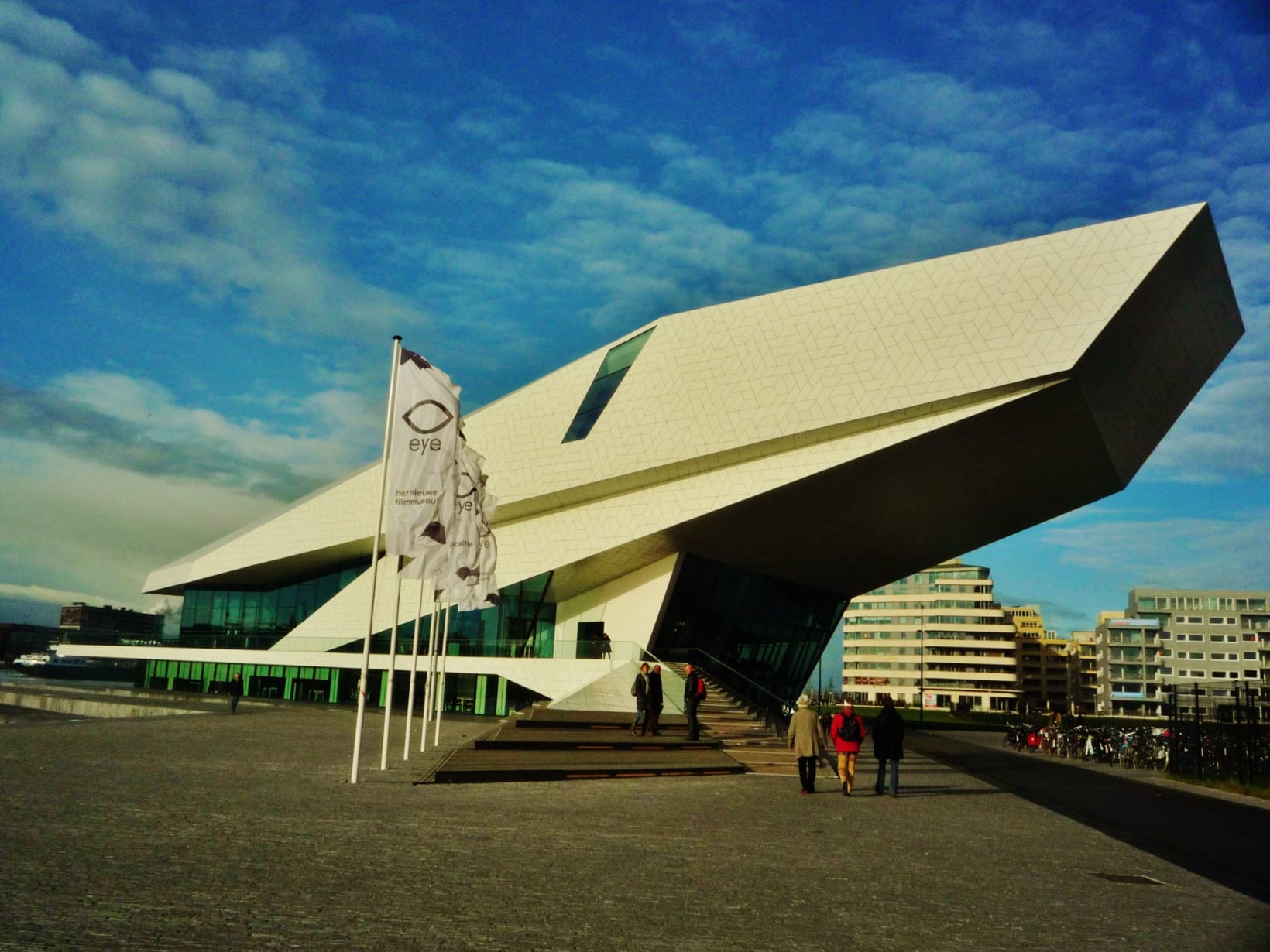 Eye Filmmuseum - Amsterdam, The Netherlands
This has got to be one of the coolest cinemas ever. The design (by the Austrian-based firm of Delugan Meissl Associated Architects) is an homage to film, the whole building a celebration of movement, light and the power of the image. Opened in 2012, Eye Filmmuseum preserves and presents Dutch and foreign films screened in the Netherlands and has an impressive collection of archive materials including 37,000 film titles, 60,000 posters, 700,000 photographs and 20,000 books! I've visited it a few times, once for a Forbrydelsen (The Killing) marathon and once to explore the archives. Architecturally it's superb and I could happily sit for hours and watch it wink at me from across the water. It also has an excellent gift shop.