Submission calls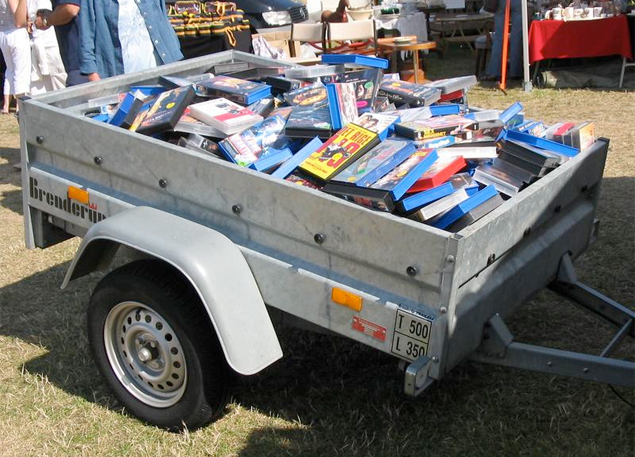 A few people have been in touch enquiring about submissions for Flatpack 6 in March 2012. We'll do a proper shout in September and the deadline will be early December as usual, but in the meantime here are some other people you might like to send your film to...


The Cut 2011
A series of screenings at the Prince of Wales in Moseley as part of this year's Moseley Festival. The organisers are seeking films under 30 minutes made in the last couple of years, and they've just extended their deadline until Thursday 9th June.
www.thecut2011.blogspot.com
Submissions form


The Neighbourhood Watch
A new series of monthly 'open mic' filmnights, beginning on 29th June at VIVID. Films must be under 5 minutes, and fairly recent. All eligible submissions will be screened. Submit via email by 22 June.
www.theneighbourhooduk.wordpress.com


Artsfest 2011
Once again KINO 10 are putting together the film programme for this year's Artsfest, and they're inviting West Mids-related submissions of any length. Deadline is 26th June, and playable DVDs should be sent to:
KINO 10 (ArtsFest), 129 Northfield Rd, Kings Norton, Birmingham B30 1EA
Facebook group


Other imminent deadlines beyond Birmingham include:


Animate Open (online, 2011)
Deadline: 20 June
www.animate-projects.org


London Film Festival (London, November)
Deadline: 24 June (features: 8 July)
www.bfi.org.uk


International Short FIlm Festival Berlin (Berlin, November)
Deadline: 25 June
www.interfilm.de


Great North Run Moving Image Commission (Gateshead, 2012)
Deadline: 27 June
www.greatnorthrunculture.org


Onedotzero (London, November)
Deadline: 30 June
www.onedotzero.com


Encounters (Bristol, November)
Deadline: 30 June
www.encounters-festival.org.uk


L'Alternativa (Barcelona, November)
Deadline: 1 July
www.alternativa.cccb.org


If you want to be kept abreast of this sort of thing we recommend you sign up to the Lux Newswire, or keep an eye on the Flicker calendar for experimental film deadlines.