Supersonic bits and bobs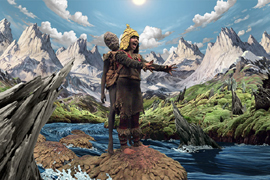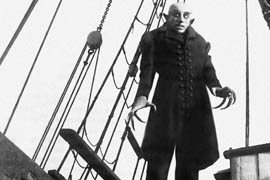 Have been feeling slightly out of touch with the music video world lately, but programming for Supersonic is always a good opportunity to catch up with this stuff. Winging its way to us via special delivery at this moment (hopefully to arrive in time for Saturday) is a dvd of new Cornelius animations, amazing stop-motion and cgi work by a filmmaker called Koichiro Tsujikawa. Cornelius are already well known for their visuals, but this guy takes the biscuit - particularly his slow-building and insanely-detailed Brueghel-meets-model-railway number for Like a Rolling Stone. (The Sensuous dvd is released in September by Cherry Red.) Other stuff we're excited to be showing... a couple of videos by San Francisco outfit Encyclopedia Pictura including their recent Bjork extravaganza (though not in old-school 3D unfortunately); crazy dead fish antics from Warp; and Matt Stokes' distillation/recreation of the classic Northern Soul night out in Long After Tonight. Plus on Sunday Matthew Eaton and Grandmaster Gareth will be performing their new score to Murnau's Nosferatu.
Going back to music videos -- if you have any interest in the form, Antville Videos is still the best place to go on the web. On the whole it's just people posting promos, dissing them, bigging them up. But there's also some interesting industry chat in there too, like this thread on the shrinking-budget phenomenon. They also alerted us to an article on Michel Gondry's 25 favourite-est music videos. And in the process of fetching those links let me know that Bruce Conner had died. Oh shit. Obituary corner coming soon...