The grave of Waller Jeffs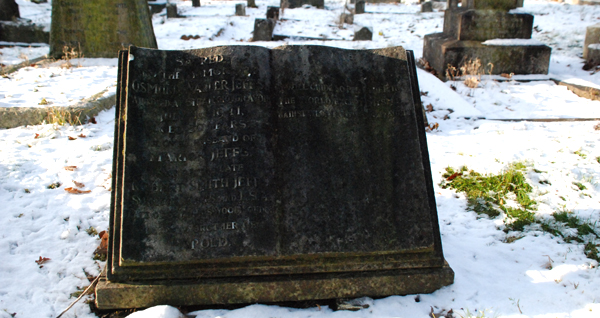 Since we metaphorically dug up Waller Jeffs for our tribute event Curzonora a couple of weeks ago, a surprising number of people have been enquiring about his last resting place. In particular, the lady who interviewed us for Midlands Today had definite Nancy Drew tendencies and was very excited about the idea of hunting around cemeteries on a Sunday afternoon. For her and anyone else who is interested, Mr Jeffs' gravestone can be found in plot no. 947, section B1 at Brandwood End Cemetery in Kings Heath. (Fourth section on the left if you enter from the Broad Lane gate). Photographic evidence above. While we're on the subject, Scott Johnston has been posting the little filmed interludes from the show on his youtube channel, featuring the excellent Simon Britton as Mr. Jeffs, while the real Jeffs can be glimpsed fleetingly (0.06-0.07 secs) at the beginning of Mitchell and Kenyon's film of the first Birmingham University degree ceremony.
PS: a nice review of the show is up at Birmingham Live .