The Studio @ Fairbridge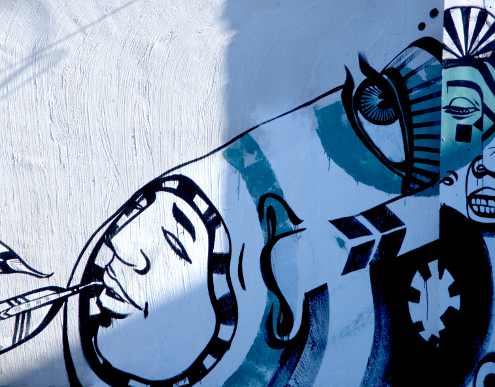 The Studio @ Fairbridge is a new creative space in the Digbeth area. Located at 79 Warwick Street, it is a renovated photography studio next to the Fairbridge Charity which works with young people to gain skills and confidence in order to change their lives. For their first show, the space will host Mothwasp at Flatpack, a stunning live audio-visual show; sci-fi ambience meets video nasty.
In readiness for its opening, last week artist Lucy McLauchlan and a volunteer from the charity worked to transform the exterior of the building with her beautifully constructed murals. You can see more photographs from the installation at EC-Arts.
If you like the sound of Mothwasp why don't you check out Shadow Shows - surreal horror featuring live music from Pram, vintage footage mash-ups from The Keystone Cut Ups and re-scored public information films in the bunker installation Nesst 2.