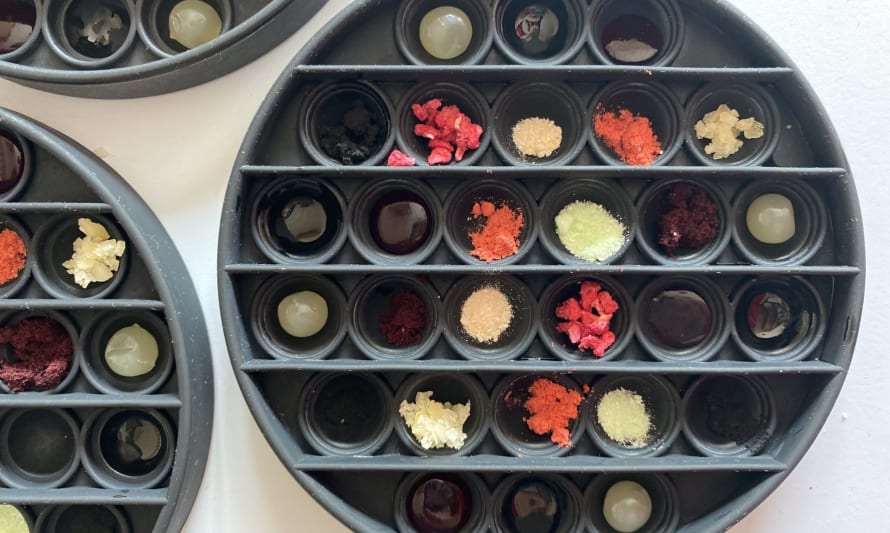 Touch Screen: Home Delivery
This time last year we were working with the amazing team at TouchBase Pears in Selly Oak to co-design a sensory film offer in a bid to make Flatpack Festival more accessible. Teaming up with artist and theatre-maker Sarah Hamilton Baker we began developing touch screen, which was due to premiere at Flatpack 2020, but unfortunately a global pandemic halted our plans...
Since then we've gone back to the drawing board and reshaped the project, tailoring it for an online environment. Taking place Sat 29th May as part of our fifteenth Flatpack Festival, the touch screen experience will now be delivered direct to your door, in the form of a box full of sensory, tactile offerings co-created with students from Sense College, a specialist college offering personalised learning for young people with complex disabilities aged between 16 and 25 and Basecamp Day Service, a place for people with complex disabilities to build connections, communication skills, independence and being creative and active. Inspired by a selection of brilliant shorts from our Colour Box archive, the event aims to translate the films, creating an entry point that doesn't just require words and visuals - instead audiences are invited to touch, smell, taste, hear and feel their way through the programme. Sarah will be (virtually) on hand to guide, play and talk through what to do with each of the objects in your box and when to do it, and the experience incorporates audio description, captions and British Sign Language and is open to everyone.
Touch screen is just the beginning of our journey to make Flatpack more accessible. This year we have worked with some incredible and inspiring organisations who have helped us to open up our programme to even more people. With the support of Elaine Joseph, Sonia Castelo Branco, Dot Alma, Collective Text, Matchbox Cineclub and ICO we are presenting 9 films with audio description (In Stitches), 17 with captions (including new features Gunda and The Filmmaker's House) and 42 with English subtitles.
Head to our Film Library for our full film list (and filter by captions, subtitles etc.)
While we have plenty still to learn and changes to make, we are keen to share our learnings so far with fellow exhibitors. We will be presenting two free online workshops focused on access as part of this year's Film Camp: Welcoming D/deaf Audiences led by Nikki Stratton, Co-founder and Director of Deaffest and What Is Audio Description run by Quiplash. Film Camp is a training programme designed to bring together film exhibitors to share their wealth of experience, and to explore fresh approaches to programming and audience development. It's open to everyone from multi-screen venues and festivals to community cinema organisers and student film groups. All workshop sessions include captions and British Sign Language.
Check out the full workshop programme on the Film Camp page.
And buy your ticket for touch screen (£5) over on our new virtual platform.