Adventures for the Bold and Brave
September - a month associated with new beginnings, growing up, and experiencing the unfamiliar...
This month's selection of short films for kids sees various people and creatures embark upon adventures, explore uncharted territories, and ponder 'new normals' (we all know about those…). Featuring Ernesto (pictured above) with his singing teeth, a musical sink that helps with washing up in It's All Gravy, and the beautiful Papergee and the Spider about a young refugee woman who overcomes so many challenges to join her new family.
This month we're really pleased to be partnering again with Midlands Arts Centre (MAC), and unlike the previous couple of months we're presenting this programme as a one off, so make sure to get it in your diary - and 10am for every first Saturday of the month for that matter!
You can watch the films below (or use the youtube link in the left hand column).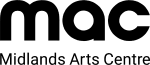 Nearby
After this
Similar