An evening of analogue film antics at Thinktank, in the birthplace of celluloid.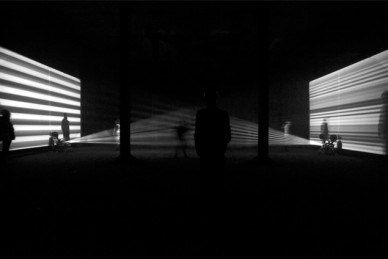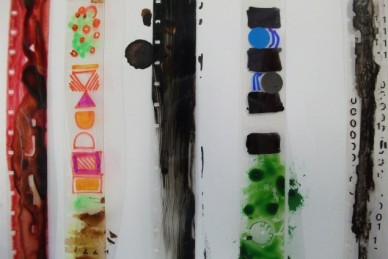 As darkness falls over Birmingham, Thinktank resounds with the clack and whirr of projectors. In the laboratory strips of film are still dripping wet, while downstairs white-coated cocktail boffins cook up mysterious concoctions. Welcome to Celluloid Nights. Contents will include: Created by Lis Rhodes in 1975, this beautifully simple two-screen installation uses lines and squares on the film strip to synthesise light and sound. A chance to dance in the projector beam. This direct cinema workshop was so popular when they visited Flatpack in 2011, we had to have them back. Grab some clear 16mm. Scratch/stencil/paint to your heart's content. Then see the results onscreen. David Leister presents two special reels of films from the Kino Club collection. Original 16mm archive material is mixed with a selection of Leister's own films, which use the archive as source material for its inspiration. Music is the common ground for all the films, along with Leister's cryptic commentary threaded throughout. The Thinktank lab will be taken over by a Leeds outfit who will show you how to shoot, process and project film in one night. Mesmerising Birmingham six-piece make lovely reverby noises, accompanied by freshly-scratched visuals.
We're also delighted to welcome Susan Mossman from the Science Museum London, who will be talking about Birmingham's contribution to celluloid history (see below). Plus DJs, cocktails, popcorn and a selection of pioneering shorts by the likes of Len Lye, Peter Kubelka and Stan Brakhage.
2013 is a landmark year for celluloid. By the end of it, most cinemas will be fully digital, and analogue film will be largely confined to archives, galleries and private collections. It's also the bicentenary of Alexander Parkes, a Birmingham-born chemist who created Parkesine, the first celluloid prototype – and indeed the first man-made plastic – in a workshop in the Jewellery Quarter in 1856. The workshop was demolished to make way for the city's first Science Museum, and so it's fitting that we celebrate the enduring chemistry of film at Thinktank tonight.
Image courtesy of Lis Rhodes and LUX, London
Nearby
After this
Similar