After a month's hiatus, Colour Box online is back, and this time we're bringing some festive cheer, with a selection of heartwarming, funny, and silly Christmassy short films.
This programme is no longer available.
These films will be available to view here until midnight on Sunday night/Monday morning.
Lynx & Birds
Dir: Blue Zoo, 2017 UK - 2 mins

Xmas Time - Purpey and the Evil Carrot Man
Dir: Nearly Normal, 2012 US - 3 mins

Christmas Cracker
Dir: Norman McLaren, Jeff Hale, Gerald Potterton & Grant Munro, 1963 Canada - 9 mins

Turkey
Dir: Harvey Benschoter, 2013 US - 3 mins

Redesigning Christmas
Dir: Torril Kove, Canada/Norway 2014, 2 mins

A Town Called Panic - A Christmas Log
Dir: Stéphane Aubier & Vincent Patar, France/Belgium 2013, 26 mins
Ordinarily we'd be slightly hesitant to put on a Christmas event at the first sniff of December, but after the year we've all had, it seems more than reasonable to get cracking with the yuletide glee slightly early than usual. This selection of short films features some old classics, and some more recent wintry gems, including London-based animation studio Blue Zoo's Bird and Lynx (featured in the pic above). Fun for all the family.
For December's online event, we're making the screening available for the entire weekend of 5th-6th, whilst keeping a few shorts available to view for the entire month over on the blog. We hope you enjoy what you see, but remember: shorts are for life, not just for Christmas, and we've got some pretty exciting Colour Box plans for the new year - stay tuned!
Presented in partnership with Midlands Arts Centre (MAC), as part of our ongoing Colour Box monthly series.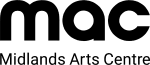 Dir. Various
50 mins
Suitable for all ages
Nearby
After this
Similar