Charming, funny animated tale about a forbidden friendship between a bear and a mouse, by the duo behind A Town Called Panic.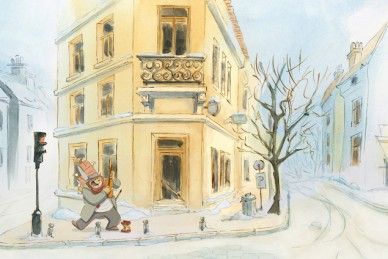 Dir: Benjamin Renner, Vincent Patar, Stéphane Aubier, France/Belgium 2012, 80 mins (French, subtitled)
Ernest and Celestine live in a world where bears have houses and drive cars, while mice live hidden away in an underground village, creeping out at night to find scraps and to take the teeth from under bear-cub's pillows. Unfortunately Ernest is a bear and Celestine is a mouse, so when they become best friends trouble is not far behind. This charming, funny animated tale - adapted from the picture books by Gabrielle Vincent - was made by the duo behind A Town Called Panic, and is perfect Sunday afternoon viewing for young and old.
Please note this film is subtitled, and recommended for ages 7 upwards.
Nearby
After this
Similar