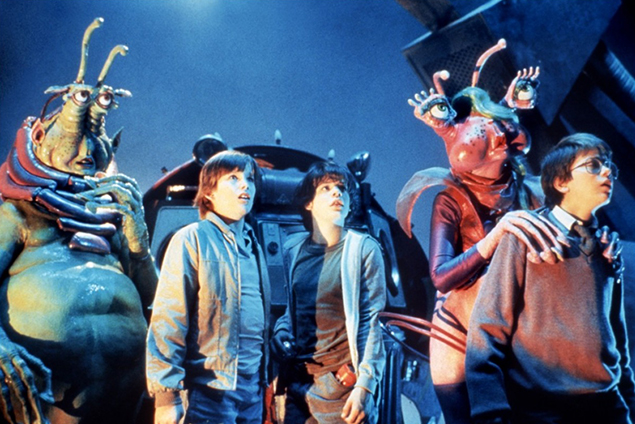 (dir. Joe Dante) USA, 1985 – 109 mins (U)
May's Film Club at the Library of Birmingham is Joe Dante's (Gremlins, Small Soldiers) Explorers, in which three boys use a makeshift laboratory to build their own spacecraft, and find themselves on the interplanetary journey of a lifetime. Starring Ethan Hawke and River Phoenix in their film debuts, this cult adventure movie is ideal viewing for anyone who ever looked up and dreamt of visiting the stars.
If that includes you, you are also very welcome to bring along your own home-made spaceship. Use egg-boxes, lego, or – if you're like the boys in Explorers – parts from washing machines and fairground rides. Let your imagination go wild. The best ones will get a special prize. 
Nearby
After this
Similar