Our second animation programme promises both joyous and sombre takes on life.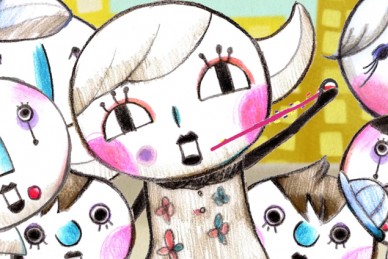 We've seen too much exceptional animation over the past year to fit into just one programme so here's the second installment (see Edgeless Shapes for the first). The sublime, multi-award winning Oh Willy…, sees a man go on a journey of grief unlike any other and is forced to come to terms with the unexpected, including the sight of a nudist community doing yoga. Meanwhile, Irish Folk Furniture promises to do for SCS what Pixar did for your toybox, and while you may never look at your wardrobe in the same way you're sure to be charmed by the tales of family heritage and heirlooms. Finally, Big House throws light on a tower block community with a mix of styles accompanied by a cacophony of joyful sounds.
This programme will also be screened in the Custard Factory Theatre on 31/03/13 from 13:00 - 14:20
Oh Willy... trailer from Emma de Swaef on Vimeo.
Nearby
After this
Similar