People on Sunday + Live Score
To bring this year's festival to a resounding close, we're delighted to unveil our latest major new commission - a collaboration between instrumental dream-pop-post-folk-neo-everything band Haiku Salut and pianist extraordinaire Meg Morley.
Over the last year they've been working together to create a brand new score to one of the greatest silent films ever made: People on Sunday.
Another collaborative project, the film itself saw a group of young German filmmakers, (including eventual noir masters Robert Siodmak and Edgar G. Ulmer and future Oscar winners Billy Wilder and Fred Zinnemann) work together to produce an effervescent, sunlit silent, about a handful of city dwellers (a charming cast of nonprofessionals) enjoying a weekend outing, offering a rare glimpse of Weimar-era Berlin.
A unique hybrid of documentary and fictional storytelling, People on Sunday was both an experiment and a mainstream hit that would influence generations of film artists around the world.
A huge thanks goes to The John Feeney Charitable Trust for supporting this commission.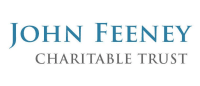 Dir. Robert Siodmak, Edgar G. Ulmer
Germany
1930, 74 mins
Cert: E
Nearby
After this
Similar