A rare chance to see some almost-lost 3D treasures from the Soviet Union.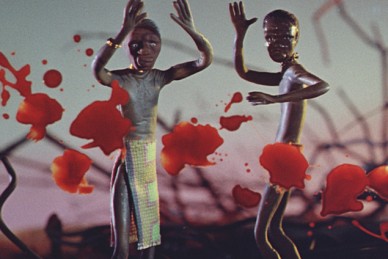 During the Cold War, Soviet inventors developed pioneering technology for stereoscopic projection which was used to make several animated films. But due to the collapse of the Soviet Union and its cinematic infrastructure in 1991, these films have been sitting in archives gathering dust as the equipment needed disappeared when the old movie theatres were turned into multiplexes. Thankfully, some of these films have been digitally restored and we're privileged to be screening a selection of them, including the majestic When Men Sing which features a male choir performing on top of a sleeping brachiosaurus. Animation gold.
Courtesy of Nuku-Film, Tallinn and Gosfilmofond State Film Archive, Russia, curated by Birgit Beumers and first shown internationally at Encounters, Watershed Media Centre in September 2012.
Dir: Various, USSR, 66 mins
Nearby
After this
Similar