Film Club: The Adventures of Prince Achmed + Live Score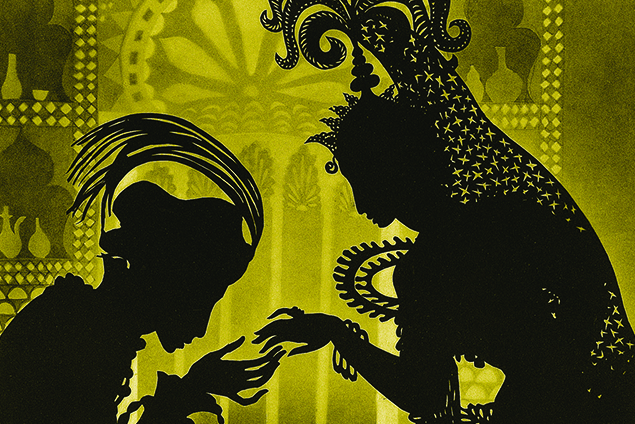 The Adventures of Prince Achmed (with live piano accompaniment from Paul Shallcross) (dir. Lotte Reiniger) Germany, 1926 - 66min (PG)
The Adventures of Prince Achmed, the first ever European (and the earliest surviving) animated feature film is truly a masterpiece. Three years in the making, and with an obscene number of cardboard and paper cutouts, Lotte Reiniger and her team created a breathtakingly beautiful silhouette film that still enraptures and thrills audiences of all ages nearly 90 years on.
Handsome young Prince Achmed is brave and eager for adventure, so when the most powerful sorcerer in the world challenges him to fly a magic horse, Achmed plunges headlong into a series of exciting escapades that take him from Baghdad to China via the enchanted spirit lands of Wak-Wak.
This special screening will be accompanied by silent film composer and pianist, Paul Shallcross.
Nearby
After this
Similar