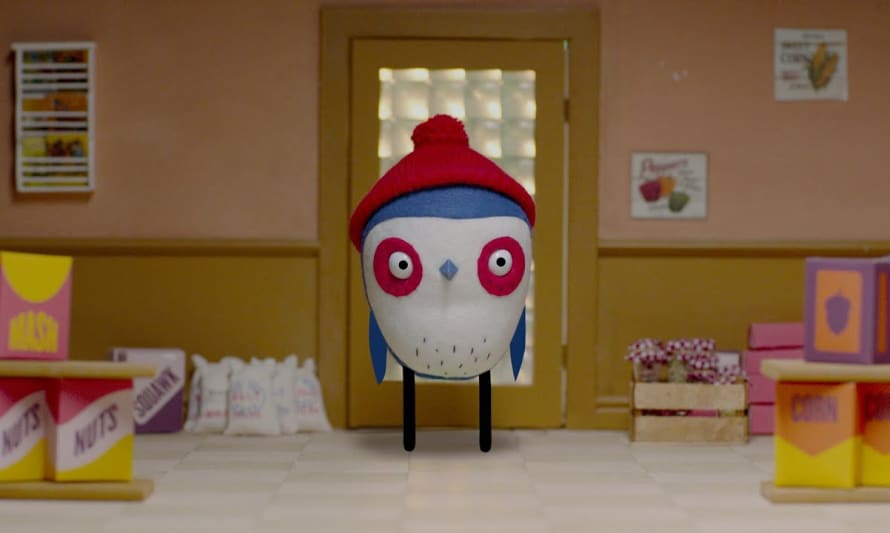 Colour Box: For the Birds
Over the last few months it's been a lot easier to hear the birds sing, and it got us thinking about our favourite films featuring feathered friends.
When it comes to feature-length movies, there are plenty to choose from (Rio, Chicken Run, Up, etc), but what about shorts? Let's kick off with a classic...
Le Merle
(Norman McLaren, Canada 1958, 5 mins)
Genius Canadian animation using a few simple shapes to create an inquisitive blackbird who keeps gaining and losing beaks and eyes and legs...
Clip from Snoopy Come Home
(Bill Melendez, USA 1972, 1 min)
The screen debut of little yellow bird Woodstock, in which he and Snoopy have a little hoe-down while setting up their campsite.
Whistleless
(Siri Melchior, Denmark 2009, 5 mins)
A little bird loses its whistle in this award-winning animation, made from thousands of potato prints.
Pigeon Impossible
(Lucas Martell, USA 2009, 6 mins)
Explosive action short, the inspiration for Spies in Disguise (2019).
For the Birds
(Ralph Eggleston, USA 2000, 3 mins)
Classic Pixar, and an Oscar-winner to boot.
Nest
(Michael J Ruocco, USA 2012, 2 mins)
Nest building isn't always a straightforward task...
Fear of Flying
(Conor Finnegan, Ireland 2012, 9 mins)
An old festival favourite which was the precursor to the Nick Jr series Becca's Bunch.
Next Flight Home
(Jake Wegesin, US 2019, 3 mins)
A pigeon and a dove discover the things that make life worth living.
Birdlime
(Evan DeRushdie, Canada 2017, 11 mins)
Beautiful stop-motion short commenting on the exotic bird trading industry.
These films are presented as part of our Colour Box Online programme. We'll be sharing a new selection of our favourite family friendly shorts on the first Saturday of the month.