Flatpack's first book
Today we received a package from Vilnius - two copies of our book about late sixties Birmingham. Quick to spot an auspicious moment, Abbe cracked open the prosecco and fired up the party music. I spent a good half an hour vacantly flicking through it - partly still looking for errors, but basically in mild shock. Flatpack put on events. We produce brochures to publicise some of these events, but this is the first time we've made something that you could call a book.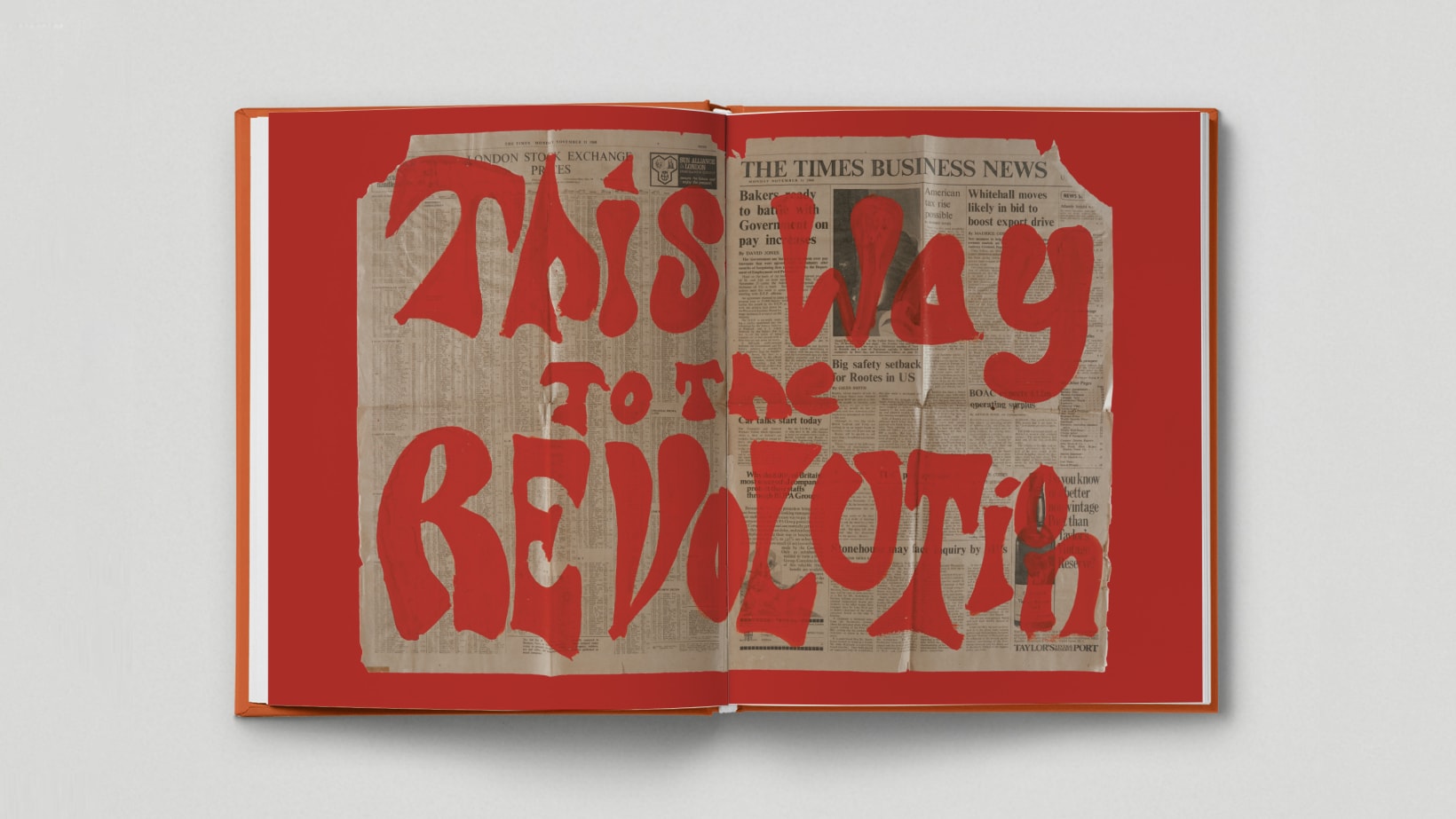 It all started back in those halcyon days after the European referendum, when we decided to develop a project revisiting Birmingham in 1968. The idea was to map out some of the music, culture and activism going on in the city at that time, against the backdrop of a dizzying redevelopment programme which had already been underway for a decade. With the support of the National Lottery Heritage Fund, this grew into something more ambitious - oral histories, podcasts, a whole weekend of events and screenings at Flatpack 2018, and eventually a book called This Way To The Revolution.
It turns out that books are a lot of work! This has taken a whole year longer than anticipated. Maybe we'll stick to festivals in future, but it is hugely satisfying to see all that work and all those stories come together in 144 beautiful pages. Chapters include:
Less Than Nothing - how a vicar transformed St Basil's Church in Digbeth into a biker coffee bar;
One Kind Of Life - the Midlands Arts Centre's encounters with the counterculture, including a Yoko Ono Be-In and some naked anarchists from Cologne;
The Big Bear Ffolly - how a blues night in a Hill Street pub helped to spawn Black Sabbath and the birth of a whole new genre;
Black and White Unite and Fight - a political rally two weeks after Enoch Powell gave his 'Rivers of Blood' speech, which ended in clashes between Asian workers, white nationalists and the police.
...Plus a host of beautiful photographs by the likes of Janet Mendelsohn and Nick Hedges, and all manner of posters and ephemera which people dug up from their attics. There isn't space here to thank everyone who made this possible - they take up two pages in the book itself - but we are extremely grateful to everyone who contributed stories and materials, and to the team of volunteers who helped us to gather them. A lorryload of kudos and the freedom of the city of Birmingham must also go to our brilliant designer Justin Hallström, who has combined text and image into something much greater than the sum of their parts.
We will be gathering at Ikon on Tuesday 10th December to celebrate the arrival of This Way To The Revolution, with live tunes from Steve Ajao who is one of many Brummies featured in the book. By this point you may be wanting to know how you get your hands on a copy. From the 10th they can be found at Ikon, Birmingham Museum & Art Gallery and Foyles in Grand Central, or purchased online via the Flatpack shop. Happy reading! Let us know what you think.