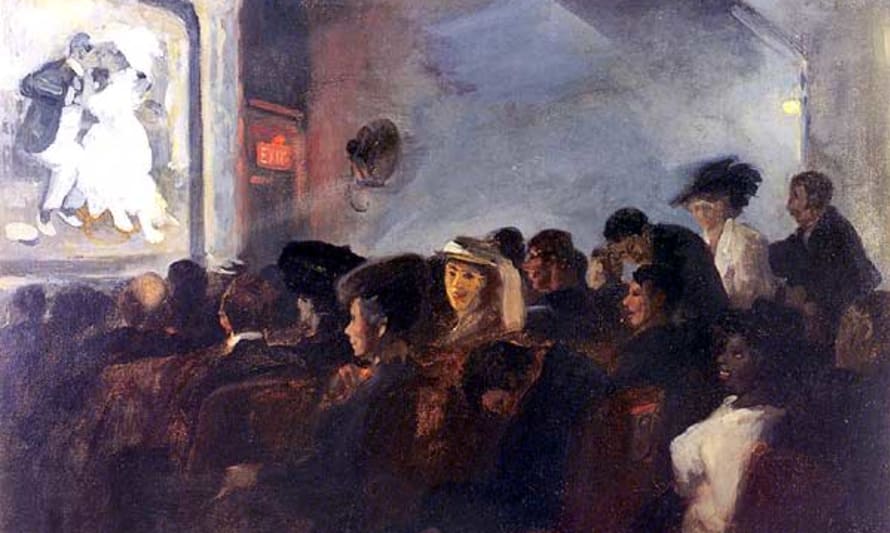 Introducing the CineCov Mini Fund Programmers
Earlier this year CineCov announced its Film Night Mini Fund which invited Coventry based applicants who were interested in organising their own public film screening to apply, with the funds being used to help deliver events along with support and guidance from the CineCov team.
The aim of the fund is to help establish, support and build capacity for film programmers based in the city. We had a brilliant response from community groups and individuals all over the city and are pleased to announce the final selection.
The following 10 programmers will deliver their events between now and May 2022.
Fridays
Fridays is a youth-led youth club founded by Tyler Campbell to reduce knife crime and gang violence amongst young people in the city. It aims to get young people off the street and provide entertainment and trips as well as educational opportunities. With support from the community and the police, Fridays have already made a difference with over 100 young people attending a regular night. As part of its programming, Fridays intends to show films aimed at teenage audiences from locally made independent shorts to blockbusters from the Marvel Cinematic Universe through to the latest James Bond instalment.
"We work with young people who can't afford to go the cinema regularly so this is going to be a real treat. Our event will be on 25th February, at The Methodist Church screening Space Jam: A New Legacy"
West Indian Community Action
West Indian Community Action group is a not for profit group whose objectives are to provide information, support and activities for the benefit of the African Caribbean community and all other persons in Coventry and Warwickshire. They have ambitions to set up a film club to celebrate Black British and world cinema and have been learning how to stage cinema events in the city. They will use the Mini Fund to showcase a series of cross genre movies which highlight the black perspective and work which promotes diversity in front of and behind the camera including films such as Black Panther, Julius Caesar and Hidden Figures.
"We screen films that depict Black representatives in a variety of roles. This provides educational benefits, such as providing the audience with experiences which impact BAME communities, historical and cultural. An opportunity to screen and have open discussion on subjects which impact communities and or lack of representation including disabled and LGBT, ageism etc."
Coventry Music Hub
Coventry Music Hub is the major provider of music activity to children and young people across Coventry and delivers their programme in partnership with schools and regional arts organisations. Coventry Music strives to support schools, raise standards and to provide an inclusive, diverse, rich and balanced programme along with opportunities for training and development. Naturally, they will be putting on movies with music at the heart, with their film season including School of Rock for younger children and Pitch Perfect for older care leavers/teenagers.
Sahyadri Friends Group Chaitrali Chitre
Sahyadri Friends Group, founded in 2016, is the diverse mix of approximately 250 Indian families with a passion to respect the difference and celebrate the diversity. Sahyadri is a melting pot where families from different parts of India with different cultural and religious backgrounds come together to unite as one big family, helping to make Coventry a home away from home.
They initially hosted events at the Central Library, but now have grown to include Foleshill Library, Cheylesmore Library and Willenhall Library. They conduct workshops and coffee mornings for women where they interact with each other, make friends, share their thoughts, discuss problems and find happiness. The Mini Fund will help them to relaunch their film club.
"We are putting on this event for community inclusion. As there are fewer Hindi movies featured in the U.K and we want to change that."
Verse Writer - Lanaire Aderemi
Local filmmaker Lanaire will present her own film 'An Evening with Verse Writer'.
Lanaire Aderemi FRSA is a poet, playwright and performer, her play An Evening with Verse Writer won the 2019 Shoot Festival artist development award and was commissioned by Warwick Arts Centre and funded by Arts Council England in October. Lanaire's work on memory and black feminist history has appeared in publications like Vogue and Elle and Lanaire has facilitated workshops at Tate Modern, Stoke Newington School and Warwick University and was one of 30 poets commissioned by Coventry city of Culture.
"In a world where Black women are routinely silenced and marginalised, this creative documentary contributes to a canon of Black art & educates audiences on themes like family, feminism and history. I would love to put on this film event to boost the reach of this film which combines poetry, music, art and theatre to celebrate the power of community and creativity."
Cultured Waist / Ebony Ademola
Ebony Ademola is a university student and business owner of Cultured Waist, an accessory store specialising in handmade waist beads, anklets and bracelets. Ebony believes that through wearing waist beads, she has been able to grow in confidence, body positivity and self-love which has increased her self-belief and quality of life. Cultured Wait's mission is to increase confidence in women and girls and promote body positivity through accessorising.
As well as running her own business Ebony is passionate about film and is currently working on a short film about knife crime and gang violence which she will premiere as part of CineCov.
"I'm passionate about promoting a positive portrayal of young people in our communities. I'm keen to show this film to raise awareness about issues affecting Britain's youth and stimulate discussion and engagement and explore how we can all help and contribute to positive change."
Sitting Rooms of Culture
Sitting Rooms of Culture is a community led non-profit organisation working to inspire, empower and promote grassroots creativity in Coventry. As part of their film event, they will be screening a selection of short films created by local filmmakers.
"This screening will be the perfect opportunity to promote and showcase the talent within Coventry and inspire others to explore their creative side."
Open Theatre
Open Theatre has been developing work with young people with learning disabilities through non-verbal physical theatre for over 30 years. At the heart of their practice has always been a commitment to develop, promote and sustain the creativity and artistry of people with learning disabilities.
They will use the Mini Fund to host an event showcasing a series of films created by the company and the people they work with. The film series includes a scripted mini-series and non-verbal comedies as well as short documentaries about the organisation's work.
"Film is becoming an increasing part of our work, as a means of sharing our ideas and performances with a wider audience and as a medium that lends itself to working non-verbally and physically, which is a focus for us. This took on greater importance during the pandemic and various lockdowns as we were still able to work together virtually and share our creativity in a safe way. We now have a set of films that deserve their moment of premiere with the company, our participants, their friends and family and invited guests."
Feeding Coventry / Foleshill Community Centre
Feeding Coventry is a small charity with big ambition: They want to create a food resilient city in Coventry where nobody goes hungry. They are committed to working with partners and local communities to tackle the root causes of hunger, build food security, provide low cost food to vulnerable groups and support people in crisis. Feeding Coventry's programme includes an eclectic mix from Kwaiden and Florida Project to Brief Encounter. The screenings will be at Foleshill Community Centre every 2 weeks on Fridays starting 4th February. Details of their first event can be found here.
"Feeding Coventry have been looking to put on cinema screenings for our members, volunteers and staff for sometime. We have successfully bid for some equipment and it will be a good opportunity for people to get together, enjoy films they may not have seen before and get the chance to talk about them together and stimulate conversations. We will also provide food at these events, as we do with all of our events."
Projects in Palestine
Projects in Palestine is a Coventry based charity that fundraises for and delivers humanitarian projects, working exclusively with vulnerable communities, families and children in the West Bank, Palestine. As part of the Mini Fund they will host a special film screening and cultural event to raise awareness of, and celebrate, Palestinian culture. Expect a packed programme with traditional Palestinian snacks, a handicrafts stall as well a small photography exhibition documenting projects they have worked on in the past.
"We would like to put on a cultural event to not only raise awareness, but also to celebrate Palestinian culture and also hopefully use it as an opportunity to raise funds to support our project work."