Meet our 2022 jury members
The short film line-up this year is as all-embracing as ever, chock-full of boundary-pushing, beautiful, mind-boggling and downright brilliant films. We're excited to introduce you to the wonderful jury members that will be selecting the best of the bunch...
SHORT FILM AWARD AND WTF AWARD

Short Film Award: £1,000 cash prize / WTF Award: £500 cash prize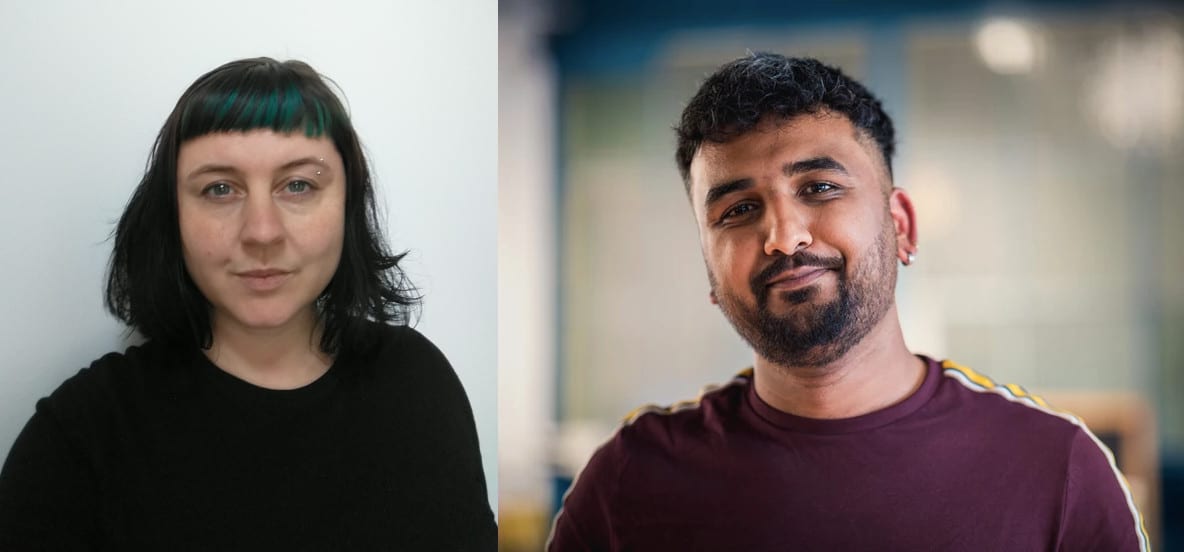 Laura Ager is a film programmer, researcher and educator. She works with cinemas to create events and exhibitions that connect audiences with local histories of cinema going, film archives and the evolution of film technologies. She has programmed the animated short film competition for Leeds International Film Festival for the last ten years now and she is a member of the steering group of the Radical Film Network.
Arron Gill is a creative practitioner mainly working at The GAP. He develops ways to use cultural practices as a means of understanding ourselves and the world, in order to imagine and remake the world we want to live in. Things he likes doing include lots of cooking, making hot sauces, reading and causing mischief.
OPTICAL SOUND SHORT FILM AWARD

£300 cash prize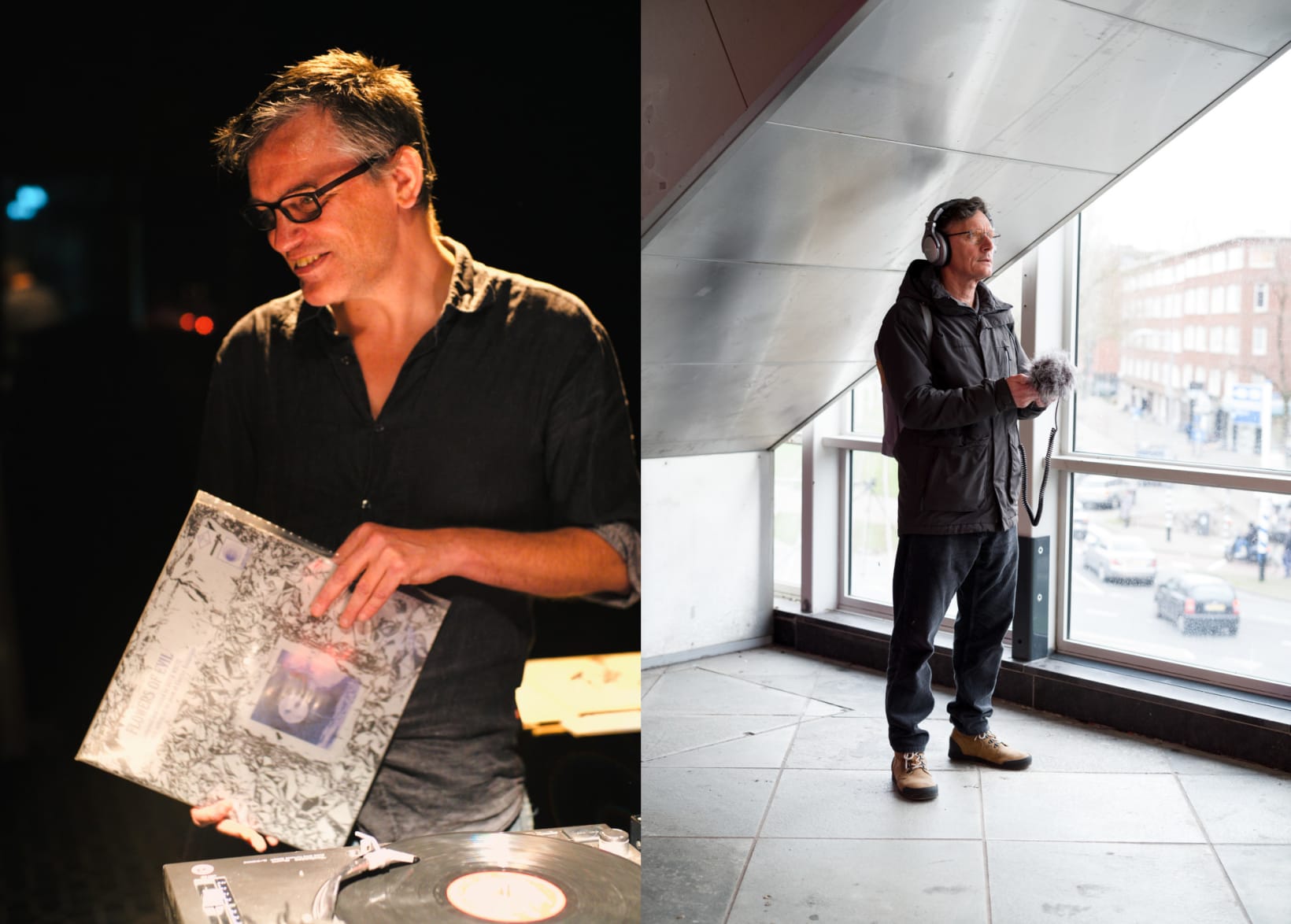 Robert Kroos is a Rotterdam-based experimental musician, sound designer, field recordist and DJ exploring music and sound in all its manifestations. He prefers to use his skills to support film, animations and installations. Lately his interests focus on sine waves, the proximity of sound, binaural recording and brainwaves.
Roel Meelkop's musical activities date back to the early eighties when he started THU20, together with Jac van Bussel, Peter Duimelinks, Jos Smolders and Guido Doesborg. The purchase of a sampler and later a computer radically changed his possibilities of working with sound, offering infinitely more control and freedom. Since then he has worked steadily on a body of work, most of which was received enthusiastically in the small but dedicated world of sound art. He has also been digging into the universe of modular synthesis, the results of which are still under close scrutiny.
MID-LENGTH FILM AWARD

£300 cash prize

Rebekah Taylor has worked in the Independent cinema exhibition sector in the Midlands since 2015, working at Northampton Filmhouse as Film Programme Officer where she launched the first LGBTQ+ film festival in Northampton, Q- Film Weekender. Since 2019 Rebekah has been part of the programming team at QUAD in Derby working on the fringe programmes, as well as project manager of Derby's BFI Film Academy and Festival Director of Derby Film Festival.
Jack Yuille grew up on a diet of Clint Eastwood and Arnold Schwarzenegger and yet somehow developed a taste for the films of Céline Sciamma and Andrea Arnold. He was born and bred in Worcestershire where he now lives with his wife and two sons. His all time favourite film is Clueless.
Lucky Uddin is an English PhD student who is in love with film! She has written many short films and adapted short stories to film. She is always seeking to watch new content, learn new things and seek new talent.
SCREENDANCE AWARD

£500 cash prize sponsored by DanceXChange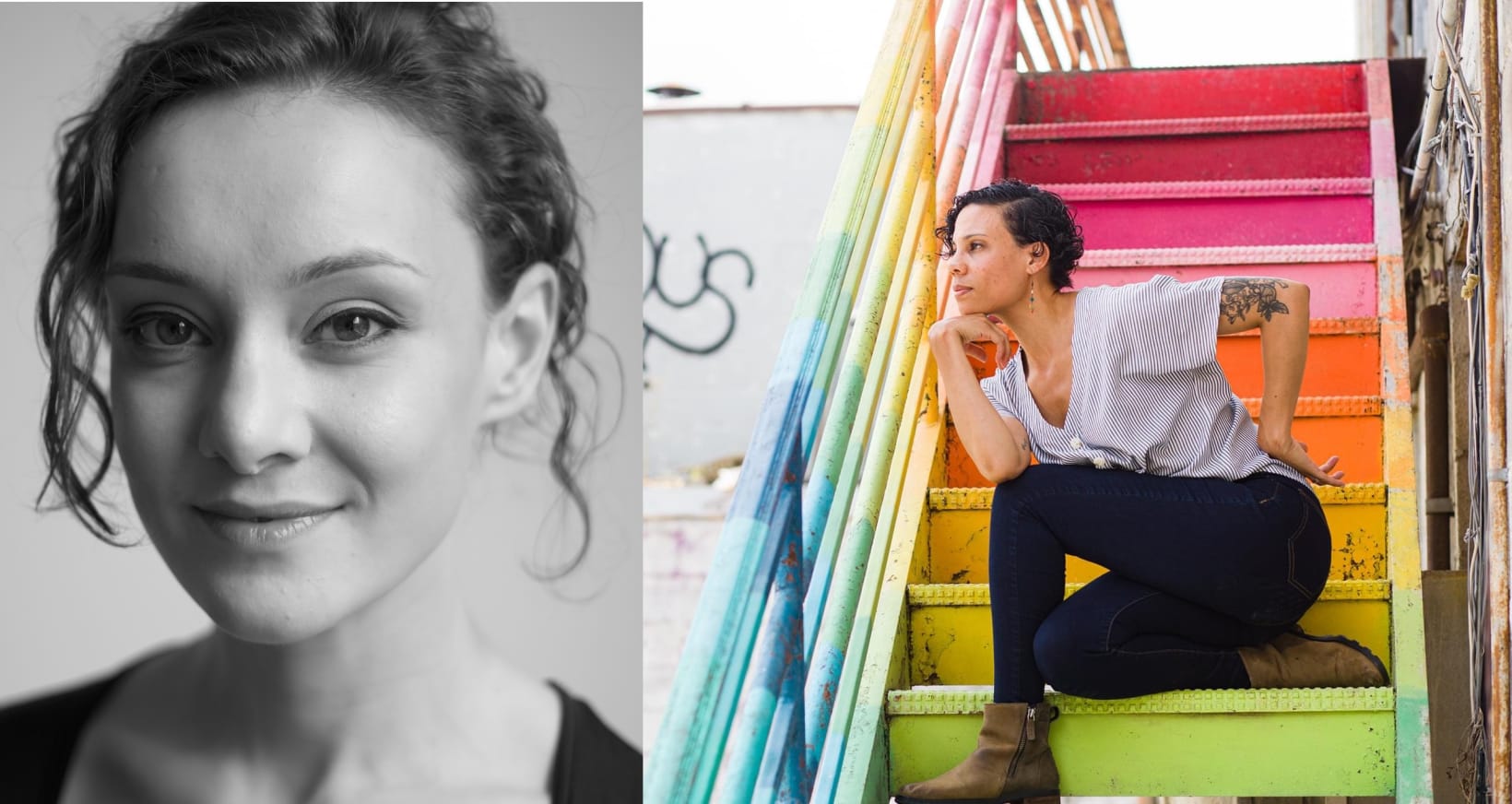 Jo Cork is an independent dance and film artist. Since completing the award winning dance film, Sensate, Jo has developed numerous works including films, multi-screen/device and hologram installations, and pieces utilising QR codes, elements of augmented reality and brand new haptics technologies. Her practice includes making, writing, mentoring, community projects and lecturing.
Cara Hagan is a mover, maker, writer, curator, champion of just communities, and a dreamer. She believes in the power of art to upend the laws of time and physics, a necessary occurrence in pursuit of liberation. In her work, no object or outcome is sacred; but the ritual to get there is. Hagan's adventures take place as live performance, on screen, as installation, on the page, and in collaboration with others in a multitude of contexts.
COLOUR BOX AWARD

£300 cash prize
Flora Kay manages the Learning & Engagement team at the Barber Institute of Fine Arts, a gallery based at the University of Birmingham. There she shapes the public programme, practice in schools and family engagement, student programming and the pioneering health and well-being work, Barber Health. Flora and her team are really passionate about learning and creative engagement and how people can be welcomed into gallery spaces.
Want a taster of what's on the short film menu this year? Give our short films trailer a watch...