Dance Film: A unique cinematic & choreographic artform
With the introduction of a new award to our short film competition this year, our guest curator Sima Gonsai sheds some light on what 'dance film' can be...
Dance Film, also known as screen dance, video dance or dance on camera, is a unique cinematic and choreographic artform that combines the visual language of both dance and film. This collaborative approach allows choreographers and filmmakers to challenge and experiment with movement in a visceral and conceptual way.  There are numerous approaches to dance film, from telling a story through motion to challenging notions of choreography within the frame. Ultimately, the intention is to examine how dance and film can unite to create a new choreographic visual narrative.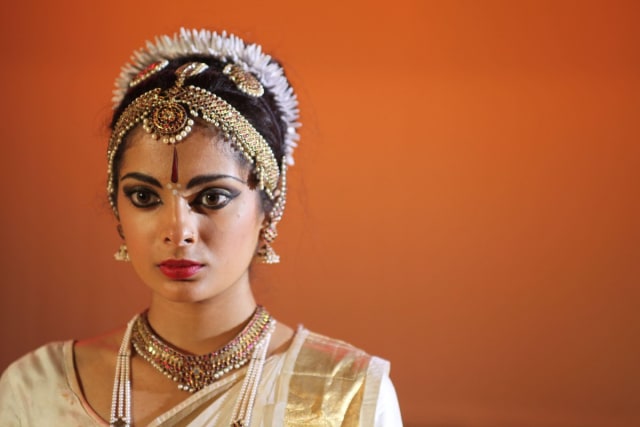 The relationship between dance and film fascinated me from a young age. I grew up training in Indian classical dance and often performed at Indian festivals in Northern England. I was studying a GCSE in media at the time so was also in charge of filming the performances. Looking back to the early 80s, technology was certainly limited. I captured dance performances on VHS or 8mm cameras, usually in one position, and with bad lighting and basic set designs. As a dancer, I found the essence of the dance - the form, technique and meaning - were lost in translation, so I started to explore new ways of interpreting dance through the lens.   One of my earliest and deepest inspirations was Len Lye's "Free Radicals". The artist presented movement using the technique of 16mm direct animation, etching directly onto 16mm film and representing dance as lines, colors and movement. This was an abstract interpretation of dance, but from watching, I felt the energy and power of the movement.  
'Free Radicals' by Len Lye

  Lye's work influenced me to deconstruct movement into its simplest form and present physical motion in new ways. My first film, Kita, made in 1998, was a 16mm direct animation piece that visually broke down Indian classical dance through scratching, painting and printing within the frame.
 
"Kita" by Sima Gonsai 

  Exploring visual ways of storytelling and presenting choreography on screen is at the heart of my work. Most recently, I have created a series of films in collaboration with learning disabled and deaf/blind dancers. Distributing the work using digital platforms was a great benefit for us to share the work globally as well as stretch creative possibilities that could not be realised on stage.    
I've collaborated with Flatpack a number of times, showing a range of work that used a variety techniques and profiled innovation in this artform. The short film Reach, funded by Ch4 Random Acts and Sadler's Wells, was screened in 2018. The original choreography was commissioned for the stage and reimagined through the new collaboration between the choreographer and director. The visual narrative of this film tells a compelling story and develops the character through the use of site-specific spaces, editing and cinematography.
 
"Reach" by Sadlers Wells
One of my personal favourites is Yasushi which captures how the body can transform a site- specific space by combining the aesthetics of the space, response of the dancer, sound design and the framing of the camera.

"Yasushi" by Kenichi Sasaki
  And finally, Choreography for the Scanner is a ground-breaking piece that choreographs dance using digital manipulation. This film uses an object rather than a body to depict dance and choreographs the movement through digital editing.

"Choreography for the Scanner" by Mariam Eqbal
  The genre of dance film is evolving and this year we have opened submissions with an aim to showcase the breadth of work both internationally and nationally across the artform. For more information on how to submit please click here

To find out more about the artform, you can watch a podcast by Motion Collective as part of The MDC Talks by clicking here.