The Return of Film Bug: 20 - 21 March
Our partnership with Colmore Business District, Film Bug, is back for its fourth year over the first weekend of the festival (20-21 March). As always, Film Bug offers an excellent introduction to the festival, with a huge variety of events, from workshops to parties, taking place in unique city centre venues, many of which are completely free and family-friendly. Some Film Bug happenings run throughout the weekend, whilst others are one-off events. Whether you fancy a bit of coffee cupping, or can't get enough of internet cat videos, Film Bug will have something for you.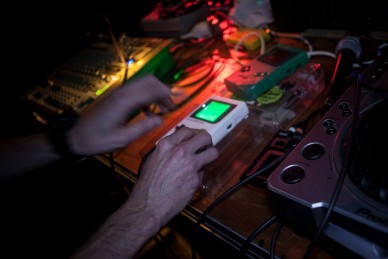 8Bit Lounge in 8Bits Despite the restless advance of technological innovation, there's still an undeniable attraction to playing the likes of Pong on the Atari or Duck Hunt on the NES. At 8Bit Lounge you can do just that: drop in for some casual gaming on the consoles of yesteryear. We'll also present a screening of Javier Polo's Europe in 8Bits, a documentary charting the movement of turning 8Bit consoles into musical instruments. As night descends the lounge transforms into Club Two-Five-Six, where the music is strictly via 8Bit software.
The World of Internet Cats Explore the world of feline fixation with Internet Cat Videos, a selection of YouTube's most weird and wonderful cat videos. The films screening have been painstakingly programmed by a team of under 5s. If you have a video worthy of including, get in touch at Lil Bub and Friendz.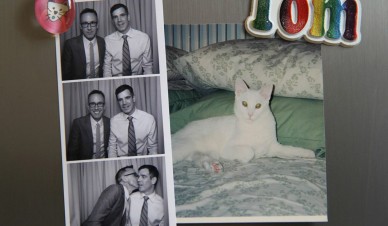 LOLGBT Shorts + Lisa Gornick's Live Drawing Show Leave your serious sides as the door for LOLGBT Shorts, a programme of surreal, reflective, and occasionally downright crude, shorts. Following the screenings, join illustrator and storyteller Lisa Gornick, as she presents her new show about her Grandma Ray, mixing live drawing and painting whilst narrating the story. Presented in association with Shout Festival.
Camera Obscura Workshops Head to Home Cafe Deli and join artists Jenny Duffin and Pete Ashton to learn how to create your own hand-held looking device at one of their Camera Obscura Workshops. Workshops will run on Friday and Saturday, with an installation of mini camera obscuras at Home Café Deli throughout the weekend.
The Daily Grind: Coffee Cupping Coffee shops may be popping up all over Birmingham, but how well do we know our coffees? Head to 6/8 Kafe for one of our Coffee Cupping sessions and get a coffee master-class with the experts. After each cupping, all are welcome (whether you attended the session or not) at the CineCafe, where we'll be serving up a selection of caffeine-inspired shorts.
Between Us: Birmingham Portraits Between Us is moving image artist Geoff Broadway's spellbinding portrait of Birmingham's people. The 25min film will play on a loop in the Great Western Arcade.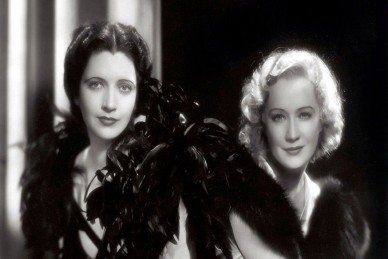 Film Bug Features Over the course of the weekend we will present a selection feature films at venues in the heart of the city. The Birmingham and Midland Institute will play host to The Bitter Tears of Petra von Kant, an observation on loneliness and power, featuring an all-female cast, and Miners Shot Down, a powerful documentary from South Africa that documents the plight of a group of striking miners over seven days. Head to Hotel Du Vin for Sidewalk Stories, Charles Lane's 1980s silent homage to Charlie Chaplin's The Kid, complete with live score. For dinner and a show look no further than Opus at Cornwall Street, where you can enjoy a screening of early talkie Trouble in Paradise, followed by a slap-up meal.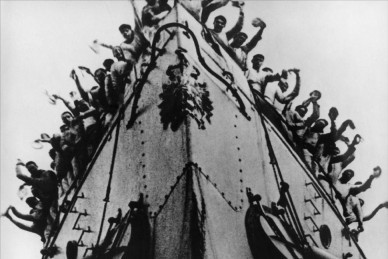 In a change to our previously advertised feature, we will be screening Battleship Potemkin at Birmingham Cathedral on Saturday 21 March.  A landmark of Russian cinema, the film dramatises the mutiny that transpired aboard the battleship in 1905, when the crew rebelled against their officers of the Tsarist regime.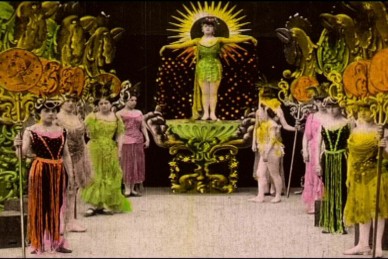 Film Bug Shorts As well as all of the above, we'll be showing a programme of shorts throughout the weekend, kicking off with A Taste of Flatpack: the perfect introduction to the festival. At the family-friendly Cartoon Rock you can enjoy breakfast cereal alongside some classic cartoons, followed by a drop-in illustration workshop suitable for children of all ages. We are teaming up with Birmingham Conservatoire's Frontiers Festival to present a series of early 20th century Fairy Tale shorts, and we're also working with Balsall Heath WI to present A Force to be Reckoned With, an eclectic selection of shorts.
You can find full details of all Film Bug events here, or pages 8-11 of the festival brochure.