Dr Jekyll & Mr Hyde + Live Score
With over 30 film adaptations (four in 1920 alone!), and countless stage and TV versions, it's fair to say that Robert Louis Stevenson's original novella has proved popular source material since its first publication in 1886.
Of all the remakes though, only a handful are truly worthy of note, and this 1920 silent version, is certainly one of those. This was stage actor John Barrymore's big screen breakthrough, and famously sees him deliver some of the finest face-contorting to ever grace the silver screen. As our visionary scientist attempts to reveal the human mysteries that leads one to a life of sin, it's the pioneering makeup artists who also deserve significant credit, with Barrymore's transitions from Jekyll to Hyde becoming increasingly visceral and lurid.

To celebrate the centenary of this extraordinary film (admittedly we're two years late, but we all know why!), we're delighted to unveil the world premiere of a brand new live score. Multi-instrumentalist Stephen Horne (who you may remember from Häxan at Flatpack 2018) will be pulling out the stops, alongside another Flatpack regular the brilliantly talented Meg Morley on piano.
We're also very grateful for the hard work and imagination of film curator Miranda Gower-Qian, who will introduce the screening.
This special event is presented as part of CineCov, brought to you by Flatpack on behalf of Film Hub Midlands with support from the BFI using funds from the National Lottery.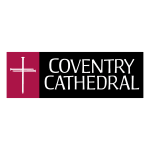 Dir: John S. Robertson
USA 1920, 79 mins
Nearby
After this
Similar