Announcing our Flatpack 2023 Open Call Projects
We received some excellent applications for this year's Open Call and we're very excited to share the three brilliant events happening as part of the next Flatpack Festival (16-21 May 2023).
Ampe: Leap into the Sky, Black Girl
Programmed by Philippa Walusimbi
Inspired by two works of art, the book The Sex Lives of African Women and the film Ampe: Leap into the Sky, Black Girl, Philippa's event explores expressions of Black womanhood. A programme of three short films reflects ways in which Black girls and women seek to understand and find autonomy over their bodies, whilst also leaning on the solidarity of the sisterhood.
Following the screening there will be a live demonstration of Ampe - a rhythmic, high-energy Ghanaian game that includes jumping, clapping, and cheering as two teams select a stepping pattern and face off. Audience participation is encouraged!
Book here: Ampe: Leap into the Sky, Black Girl
Queer living: Wanna get in my drawers?
Programmed by Beth Steventon-Crinks
An immersive look at Queer living, chosen family and the stories that can be found on a bedside table, Beth invites you into the intimate space of a Queer bedroom.
Originally inspired by two Instagram accounts, @queernightstands and @queerbedsidetables, Wanna Get In My Drawers will fill an apartment at the Rotunda with bedside tables from Queer people across the city and asks you to consider what we want from Queer living in the future. The installation sets the scene for Juliet Bashore's 1991 documentary The Battle of Tuntenhaus, a film about the residents of Tuntenhaus squat in East Berlin - known as "House of Queers" - and their fight against eviction by the West German police.
Book here: Queer living: Wanna get in my drawers?
The Grunwick Dispute
Programmed by Selene's Archive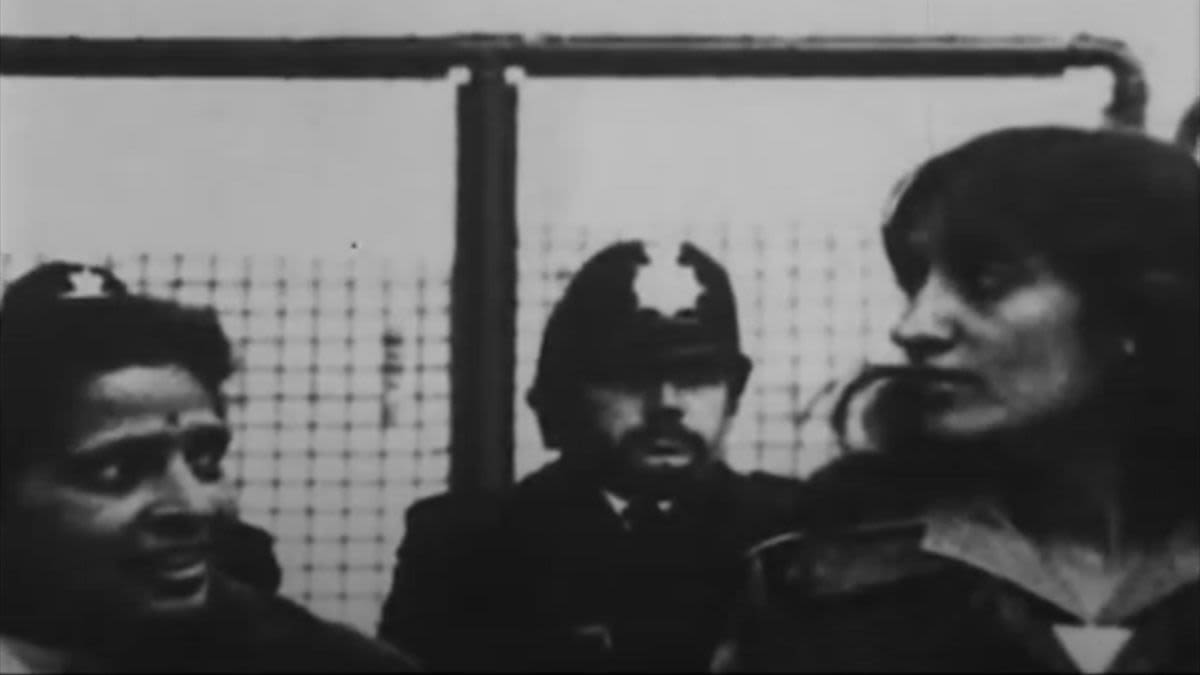 This screening and panel discussion centre around the Grunwick Dispute, a two-year strike at a photo-processing plant in North London.
Selene's Archive will screen Steve Sprung's 1985 documentary The Year of the Beaver. The essay film explores how the workforce of a Film Processing Laboratory in Willesden formed of predominately Asian women, most of whom had only recently arrived in the UK as a result of being expelled from East Africa, were led by their former colleague, Jayaben Desai to take strike action. It also charts how the Grunwick dispute was an important landmark in the history of British industrial action, and the role of unions during the rise of Thatcherism.
The panel discussion will explore the idea of unified 'class struggle' through the lenses of gender and race, presenting an opportunity to discuss the union as an institution and the resurgence of the labour movement in Britain. Panellists will include journalist Taj Ali, who specialises in reporting on trade unions - with more to be revealed soon.