CineCov Summer of '21
It's been a special summer for screen events in Coventry this year with a plethora of film screenings across the city of culture bringing the wonder of film to traditional and non-traditional spaces - from small community libraries to the city's gargantuan Cathedral.
Here's a look back at a few highlights from the CineCov programme so far...
OUTDOOR CINEMA
You never know what the great British weather is going to do, but Coventry rolled the dice on loads of open air screenings, making use of some of the city's best unique, green spaces. Thankfully, mother nature smiled down on audiences (for the most part) as they enjoyed a roster of crowd pleasing films under the stars.
Audiences watched classic British crime caper The Italian Job in the beautiful surroundings of Coventry's Cathedral Ruins. (A partner event with MotoFest Coventry, adding to the non-stop celebration of motoring madness as well as celebrating the city's own motoring heritage.)
Meanwhile over at Coombe Abbey Park, audiences were treated to Mamma Mia!, Pretty Woman and Disney's animated classic The Jungle Book.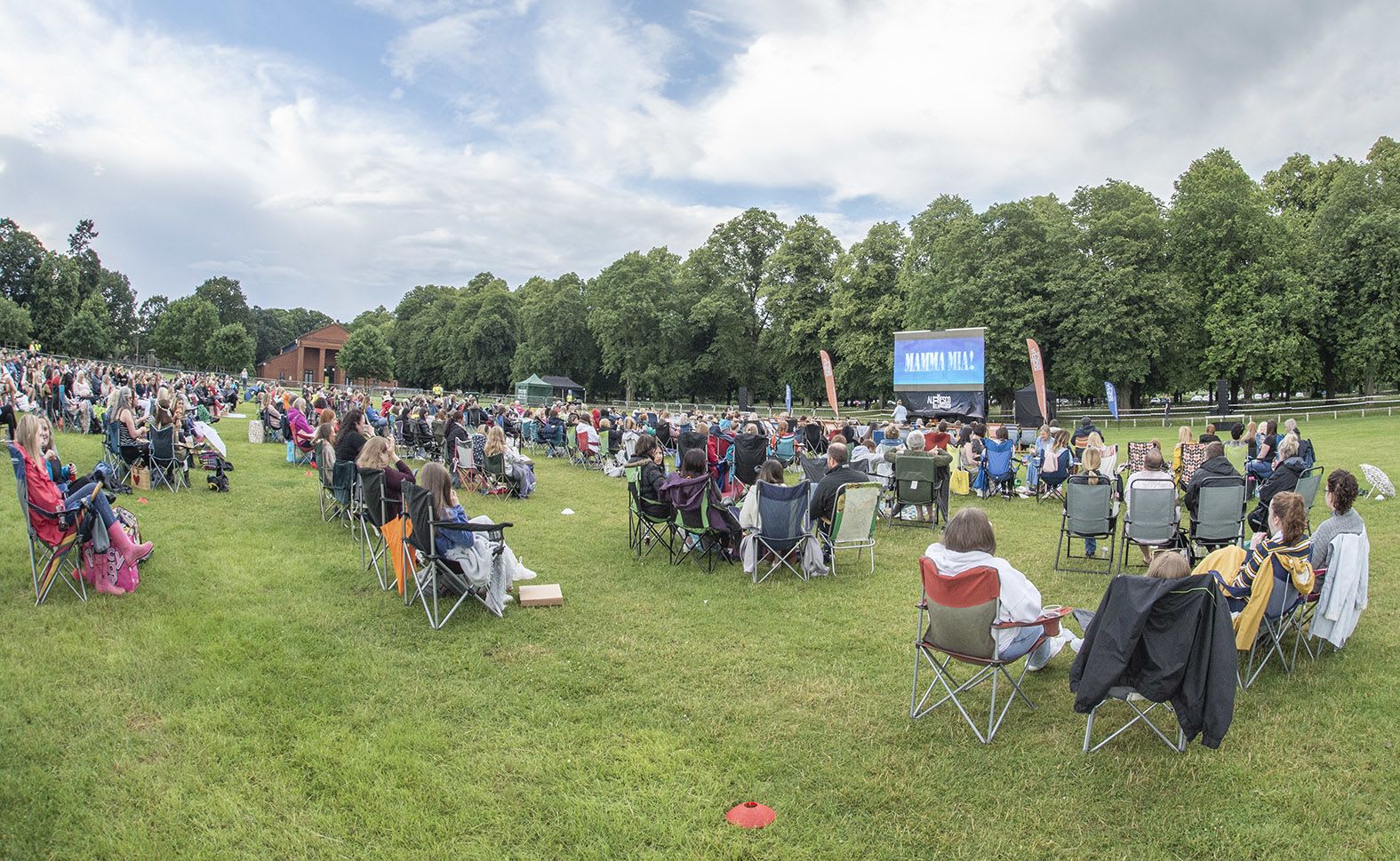 There was more alfresco fun with a marvellous twilight screening of Dirty Dancing at Coventry's War Memorial Park while Allesley Park played host to CineCov's presentation of 80s cult classic, Labyrinth and Studio Ghibli's animated gem, My Neighbour Totoro, as part of the Green Futures project.
Rounding off the open air screenings was an enchanting evening organised by Canley Residents Association, who screened A Bug's Life to 300 residents under the night sky. Hearing the opening notes of Randy Newman's gorgeous rousing score sweeping across the park made for some unforgettably beautiful memories...
MUSIC
Rock 'n' Docs
At the start of August, CineCov teamed up with The Tin Music and Arts and Warwick University's Department of Film and Television Studies and Centre for Television Histories to explore the special relationship between fans and the music that they love. Each event was preceded by a programme of music-inspired shorts and a live acoustic performance, and the programme included Our Hobby is Depeche Mode aka The Posters Came from the Walls, Sound it Out which included a Q&A with with director Jeanie Finlay, The Goodiepal Equation and Chavela.
Coventry's own music heritage was also represented in the summer programme - 2Tone: Lives and Legacies – 2Tone and Rock Against Racism explored the rise of 2Tone music in the city in the late seventies and early eighties within the wider context of the Rock Against Racism movement. The event included Rudies Come Back, Or the Rise and Rise of 2Tone, a wonderful television documentary from the BBC archive, and the film's Director Jeff Perks joined the event to meet with audiences. Followed by White Riot, Rubika Shah's award-winning film charting a vital national protest movement, Rock Against Racism (RAR).
GETTING CRAFTY
There was much family fun to be had on the August Bank Holiday weekend - we got crafty with Lightbox Cinema and their Alice in Wonderland themed workshop which accompanied a screening of our favourite family shorts, before venturing down the rabbit hole with the Disney classic on the big screen.
Beneath the Trees saw Coventry's finest budding young animators and future filmmakers learn the ropes at Martin McNally's animation workshop. Workshop participants created a stop motion animation using handfuls of clay and a bit of nature and really captured the winsome magic of the earth beneath our feet!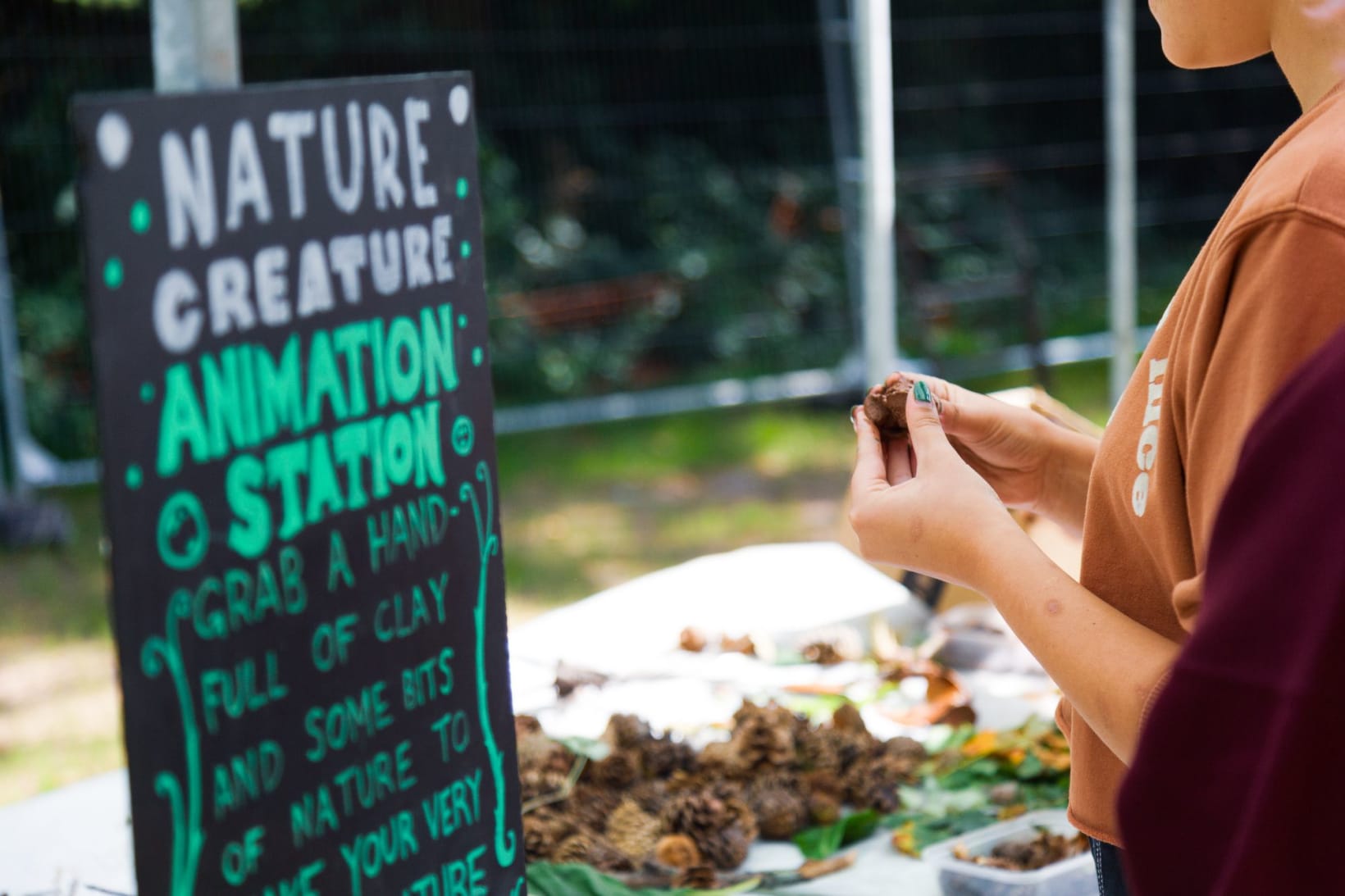 We also had a go at origami with artist Laura Kloss, while enjoying a literature-themed programme of short films.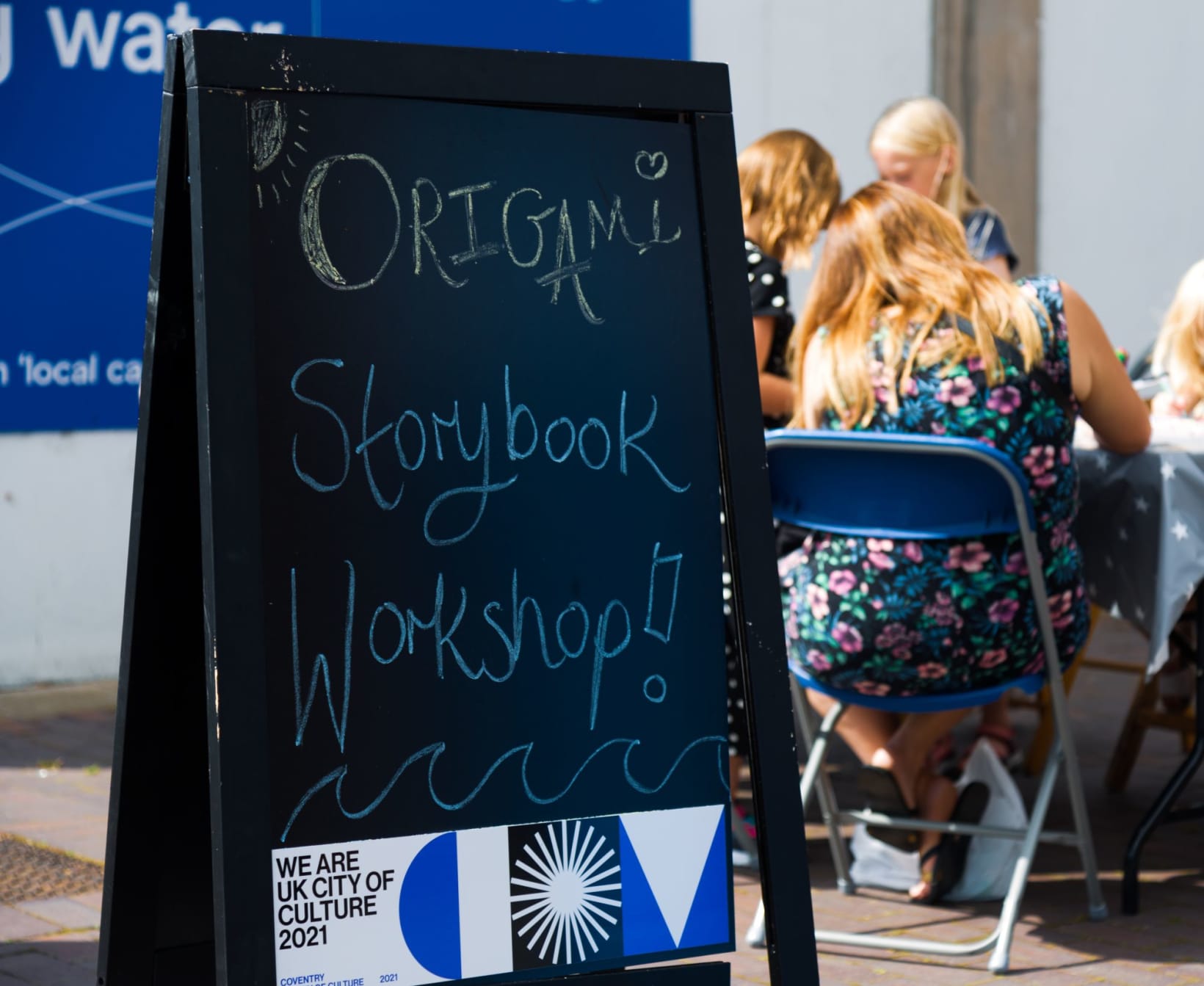 Audiences with...
Coventry audiences enjoyed several conversational events over the last few months. The Made in the Midlands Podcast, which explores the region's identity through the voices of those who are from the Midlands and have risen to prominence in Britain, kicked things off with cinema legend Ken Loach at Coventry Cathedral. This was followed by Nativity! director, Debbie Issit at Assembly Festival Gardens, and Earlsdon Library hosted a conversation with BAFTA winning screenwriter, Andrew Davies.
We launched CineCov on Instagram
We launched our very own CineCov Instagram account this summer too - follow us there to keep in touch with the latest CineCov happenings. And feel free to introduce yourself to us - you can tag us and use the #cinecov hashtag so we see your post.
Into Autumn...
As autumn sets in once again, CineCov screens continue to flicker brightly - illuminating the faces, hearts and minds of Coventry's audiences with the power of cinema. (Just more indoors, obviously!) We'll continue to host screenings, partner up and assist external programmers with their screen events. A few upcoming highlights...
You might also want to take a look at our Film Night Mini Fund. If you fancy running a public film screening, please do apply - we'll guide you through it!
Thanks for all of your support this summer! See you at the movies.